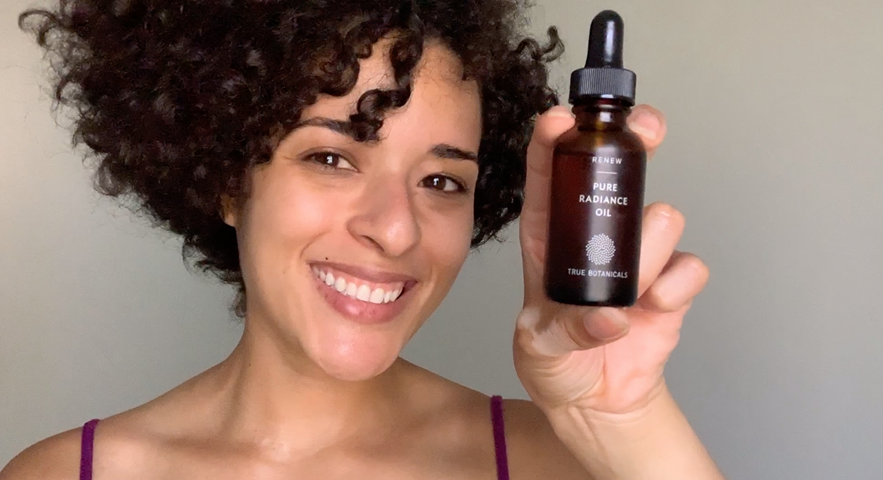 Three years ago I was getting botox injections every 6 months to make sure I never had a wrinkle on my forehead. At the same time, I had just started experimenting with some new clean products free of parabens, harsh chemicals, and toxins.

One of those new products happened to be True Botanicals Renew Pure Radiance Oil. I had seen a bunch of different ads and heard women raving about this. Apparently it's an all-natural, non-toxic, facial oil that's supposed to transform your skin all while costing significantly less than the botox treatments I was receiving. After reading a bunch of reviews, I ordered it on the spot.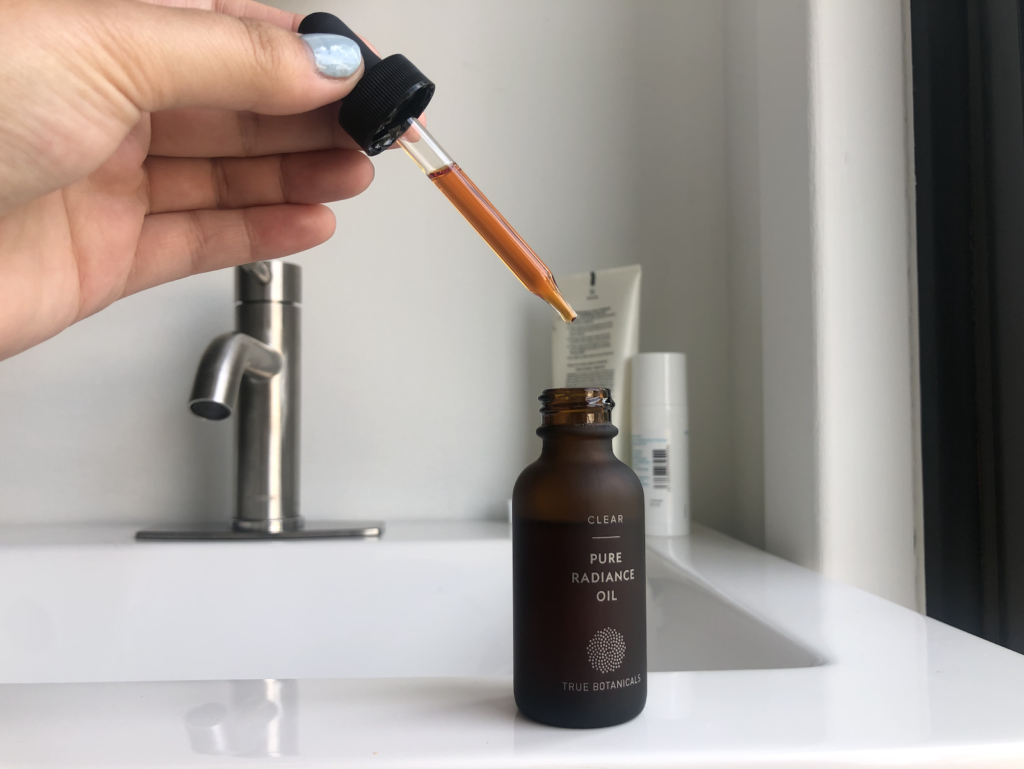 True Botanicals Renew Pure Radiance Face Oil is clinically proven to minimize the appearance of fine lines and wrinkles while boosting hydration….to the point of outperforming La Mer! That's a huge promise.
And after 3 weeks of use, I am convinced.
As someone who's had dry skin for their entire life, my skin has never felt more hydrated, moisturized, and firm.
When your skin is intensely hydrated, wrinkles and imperfections are smoothed out. The wrinkles on my forehead are non-existent now, my skin is plump and I'm glowing!
This product is a dream — my skin has never looked better and it's the natural approach I was looking for. I'll never go back to getting botox!
Whether your skin is dry or you're looking to minimize wrinkles, this face oil is my savior. I recommend it to everyone – take a break from botox and try this. It's single-handedly changed my beauty routine for the better and I feel good using this product.
They are giving our readers 15% off with code JOINUS15