So I think anyone with periods know… PMS Sucks. From the hormonal acne to the cramps and everything in between, it's a struggle. But when I found these gummy vitamins from FLO, I was shook.
My sister had been raving about these. Apparently, they're the first gummy vitamin made to help with even the worst PMS symptoms. Cramps, hormonal acne, mood swings, you name it. She said that she used to dread that time of the month, but now, it's no biggie.
So I was thinking exactly what you're thinking now: "no. way." How can two little gummies a day keep the PMS monster at bay??? But you never know until you try, so I ordered a bottle for myself.
Now first things first, these things are adorable. They're pink and the packaging is so cute. But moreover, these little gummies are mighty. They're packed with science-backed ingredients that are tried and true to help alleviate PMS symptoms.
You have Chaste Berry, which has been shown to decrease PMS symptoms in 93% of women. Dong Quai, which leaves cramps and bloating in the dust. Vitamin B6, to help keep your moods from swinging. And Lemon Balm which keeps you calm and cool. The best part, they're plant-based, vegan, gluten-free, and Non-GMO.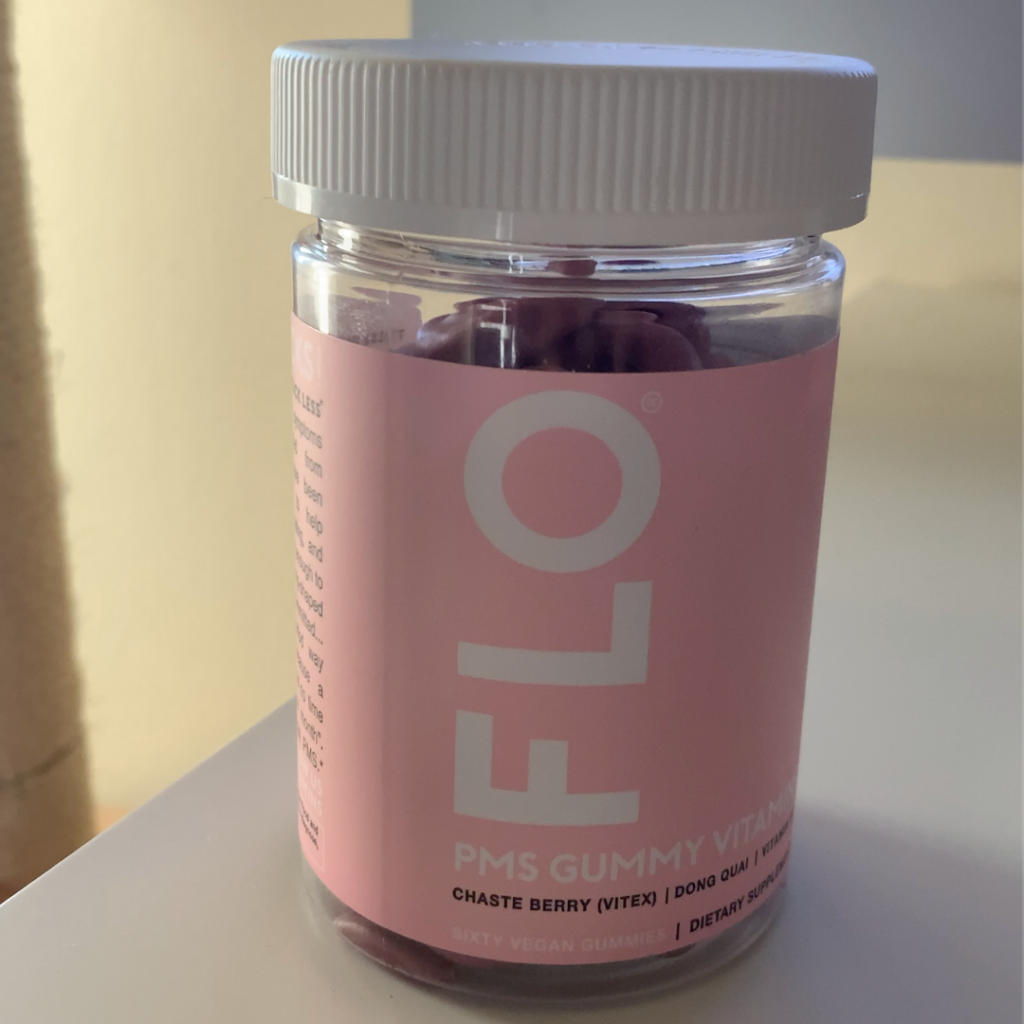 Now I've been taking two gummies a day for about two months now, and I have to be honest. I'm hooked. Hormonal acne? Nope. Cramps? Nope. Mood swings? Nope. (My boyfriend is thankful for that one). Not only have my PMS symptoms become much more manageable, but I genuinely look forward to my daily Flo Vitamins. They're just SO delicious. Taking my Flo Gummies feels like self-care.
It feels so empowering to be able to do what I want when I want. No matter what time of the month. PMS doesn't have to suck!
So you have to try Flo Vitamins! Subscribe and save or buy one at a time, but remember to get 10% off your first bottle!
Try out Flo Vitamins, here.