If you're looking to cut down on single-use plastic around your home, then you need to try out Grove's home cleaning products. For the longest time, I thought the household products that I was using were eco-friendly and "green" because it said so on their label. However, after I dug deeper I realized that most of these products were not as environmentally friendly as they claimed. These products have a damaging effect to our environment.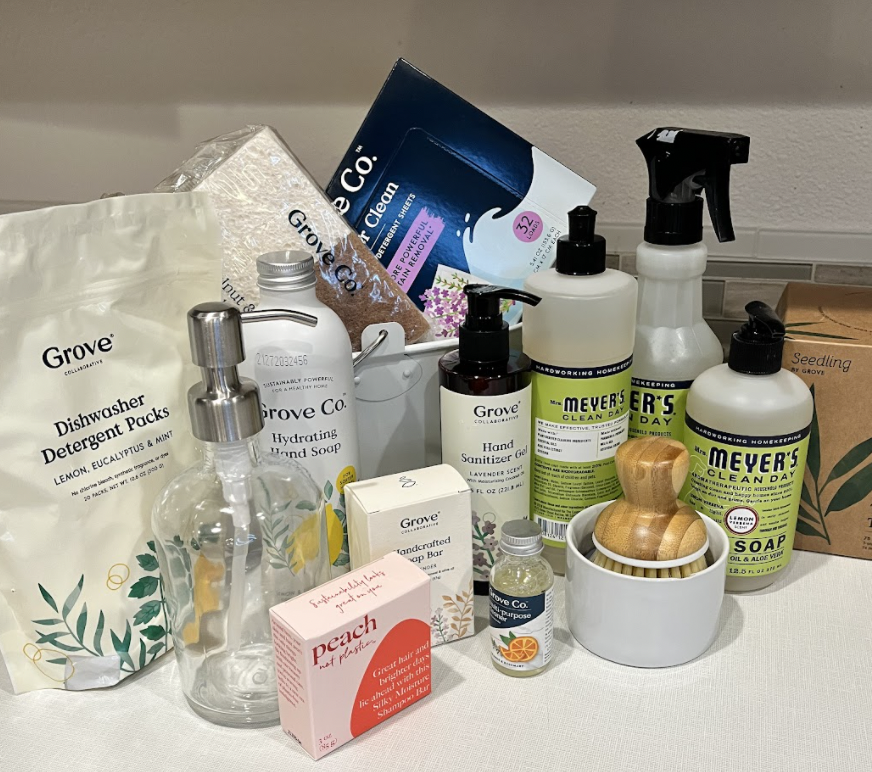 For instance, did you know that 76 million pounds of plastic packaging are created by U.S. companies every day? Additionally, 24 billion pounds of plastic enter the ocean every year, killing over 1 million marine animals. These numbers are exponential and so damaging to our ecosystems. So, I decided to do my research and find an eco-friendly brand that I could support.
I stumbled upon Grove, a company determined to move beyond plastic and better our Earth. They are the first plastic neutral retailer, having removed over 7 million pounds of plastic from nature. That's insane! They're completely changing the game by finding a way to replace plastic in virtually every household item around – soap dispensers, kitchen sponges, shampoo bottles, and more.
For instance, take their multi-purpose cleaner concentrate. Not only is it plastic-free, it features 100% natural fragrance and no harsh chemicals. At first, I was worried that their products wouldn't get the job done because I thought they weren't as concentrated or "harsh". Well, I was wrong. Not only does this product keep my counters clean, it also smells natural and non-chemically.
After I realized how amazing and sustainable their products were, I decided to go all out. From plastic-free pet stain and odor remover to plastic-free razors, Grove truly has it all. My laundry room is no longer stacked full of harsh, damaging products; I now have an endless supply of Grove plastic-free products that I love.
Oh wait, did I mention the best part? If you spend $20 or more, you can choose a free offer to add to your order and let me tell you, these packages do not disappoint! With a $20 purchase you can choose from a Grove Co. Refill Starter Set ($45 value), a Seedling Tree-Free Paper Set ($50 value), a Mrs. Meyer's Cleaning Set ($20 value), a Grove Co. Sustainable Laundry ($50 value), or a free Glass Cleaner Concentrate + Reusable Spray Bottle with Silicone Sleeve ($14.95 value). Free eco-friendly and green products with a $20 purchase – does it get any better than that!?