Watches have always held a special place in my heart, not just as timekeeping devices but as style statements. When I first laid eyes on the Daniel Wellington Petite Melrose 24mm in Rose Gold, I knew I had to make it mine. In this review, I'll take you through my journey with this minimalist beauty, highlighting the many reasons I fell in love with it!
Love at First Sight
Unboxing the Petite Melrose was like opening a treasure chest. The watch came elegantly nestled in a navy blue box, and as I lifted the lid, there it was, gleaming in all its rose gold glory. Its slender 24mm case and mesh strap exuded timeless elegance, and the minimalist face was an absolute charmer. It was a piece that could easily transition from casual to formal, making it perfect for my versatile lifestyle.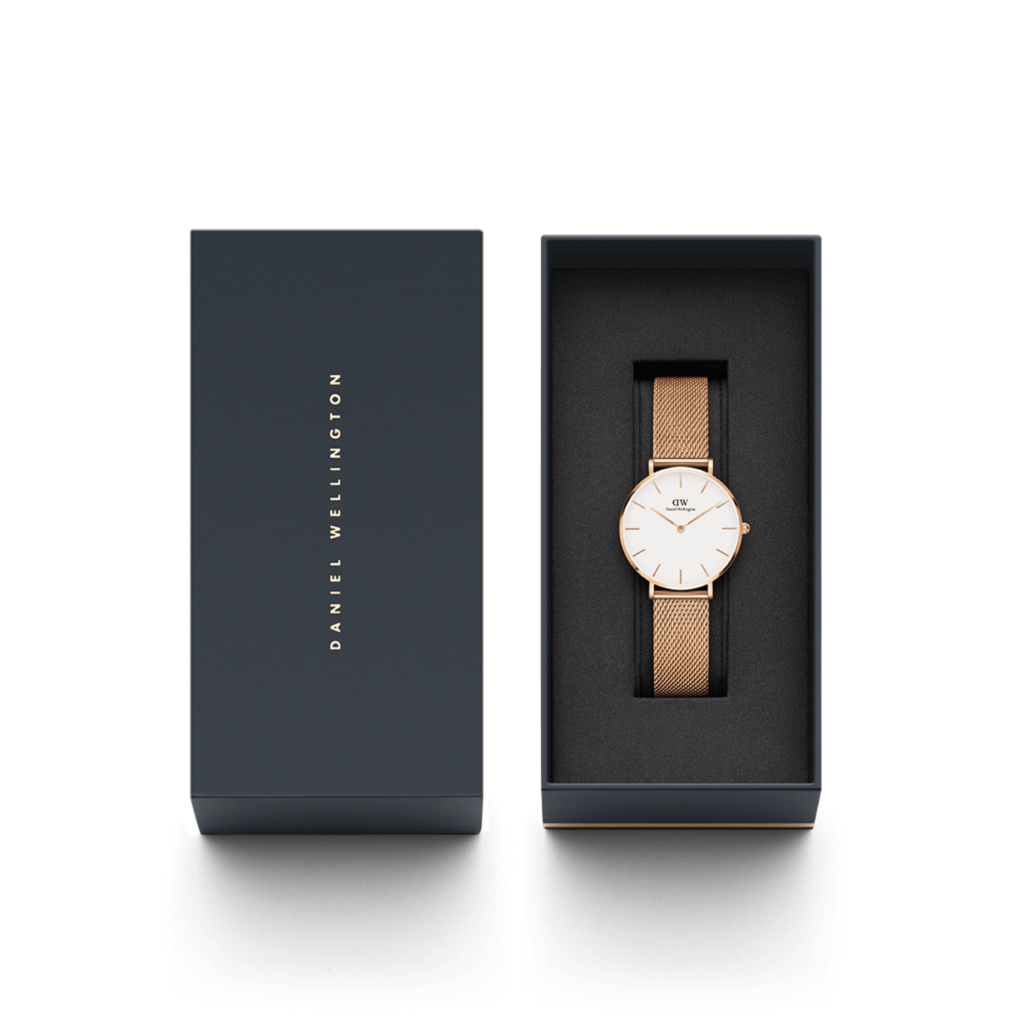 The Petite Melrose embraces the essence of "less is more." Its uncluttered face features only hour markers and the Daniel Wellington logo. There's no date window or excessive detailing to distract from its sheer beauty. The mesh strap is not just aesthetically pleasing but also adjustable, ensuring a comfortable fit on any wrist. It's incredibly lightweight, so wearing it all day is effortless!
Versatility and Complement Magnet
One of the standout features of the Petite Melrose is its versatility. I've paired it with everything from casual jeans and tees to elegant evening dresses, and it seamlessly elevates any ensemble. Its rose gold hue adds a touch of warmth to my outfits, making it a year-round favorite.
What sets the Petite Melrose apart is its affordable luxury. It exudes a sense of opulence without breaking the bank. This makes it an excellent gift option or a personal treat for those who appreciate quality craftsmanship and style.
A Negligible Water Resistance
If I had to pinpoint a drawback, it would be the watch's limited water resistance. With a rating of 3 ATM, it's splash-resistant but not suitable for swimming or showering. While this hasn't been a major issue for me, it's something to consider if you're looking for a watch to accompany you during water adventures.
Timeless Elegance at Your Wrist
In the end, the Daniel Wellington Petite Melrose 24mm in Rose Gold has proven to be a timeless companion that effortlessly complements my style. If you're in search of a watch that combines understated elegance with everyday wearability, the Petite Melrose should be on your wrist. It's become more than just a timepiece for me; for only $199, it's a symbol of enduring style and sophistication.