Picture this: a cozy evening, a good book, and me snuggled up under the soft, textured folds of my Bearaby Cotton Napper in a soothing shade of grey. If you're on the hunt for a weighted blanket that's not only functional but also a chic addition to your home, let me share my experience with you!
The Weighted Embrace
The first time I saw the Cotton Napper, I was struck by its elegant simplicity. No beads or pellets here, just layers of soft, organic cotton woven together to create a tactile masterpiece. The grey color blends seamlessly with my décor, and it's a real eye-catcher.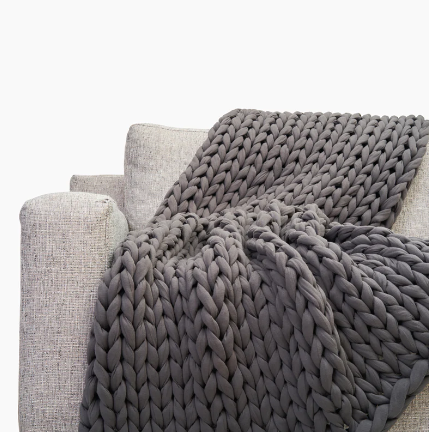 Using a weighted blanket was new to me, but the Cotton Napper made me a believer. The weight is evenly distributed, creating a gentle, comforting pressure that's perfect for relaxation. It's like a warm hug that soothes away the stresses of the day.
Versatile Comfort
One thing I love about this blanket is its versatility. Whether I'm watching TV, reading, or just taking a sip of my coffee, the Cotton Napper adapts. It's equally at home draped over the couch or neatly folded at the foot of my bed, adding a touch of style to my living space.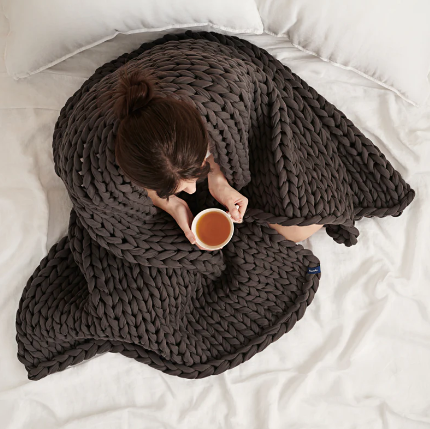 Maintaining it is also a breeze. I was concerned about washing such a heavy blanket, but the Cotton Napper is machine washable. Just toss it in, and it comes out as good as new, which is a huge plus for busy folks like me.
Sleeping Soundly
As a sleep aid, the Cotton Napper has been a game-changer. Its gentle pressure helps me fall asleep faster and stay asleep longer. It's like a lullaby in fabric form. However, there is a slight downside. During hot summer nights, it can get a bit warm, so it might not be ideal for year-round use if you tend to sleep hot.
My Final Thoughts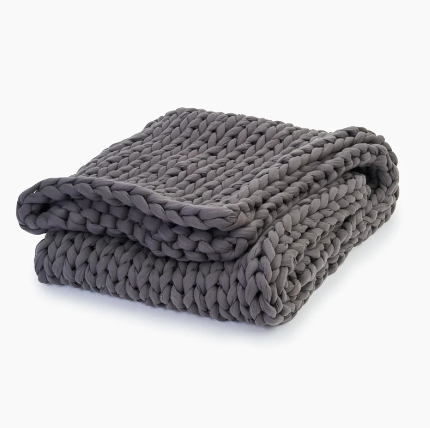 In conclusion, the Bearaby Cotton Napper in grey has won me over with its elegant design, cozy embrace, and versatility. It's a chic addition to my home that also improves my sleep quality. While it may not be the best choice for the hottest nights, it's become an essential part of my relaxation routine. So, if you're in search of comfort and style, for as low as $199, the Bearaby Cotton Napper might just be your ticket to a cozier, more peaceful life.