Hey there, skincare enthusiasts! So, I recently stumbled upon this amazing skincare combo – the BIOJUVE Living Biome Essentials Duo. Let me tell you, it's been a total game-changer for me, and I couldn't wait to share my experience with all of you!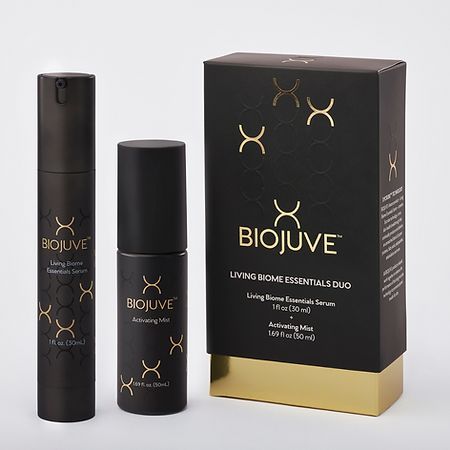 The Magical Elixir: BIOJUVE Living Biome Essentials Serum
First off, let's talk about the BIOJUVE Living Biome Essentials Serum. This stuff is like a magical elixir for the skin. I've been dealing with coarse wrinkles and fine lines that have been bothering me for ages, but this serum has really worked its wonders. My skin's texture has improved, and it's brought back that long-lost glow I've been missing.
The Refreshing Wake-Up Call: BIOJUVE Activating Mist
Now, let's talk about the BIOJUVE Activating Mist. I like to think of it as the "wake-up call" for the serum. Just a spritz of this mist and it's like my skin is saying, "Hello, world! I'm ready to shine!" It's such a refreshing way to start my skincare routine.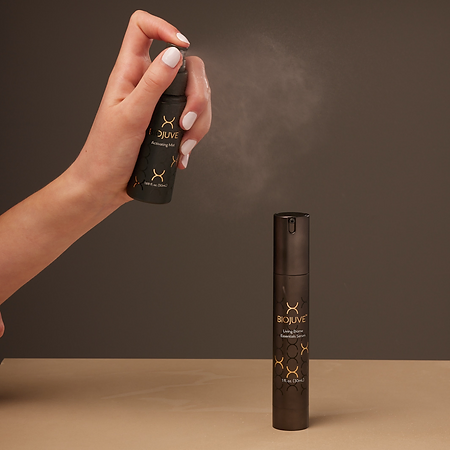 Fast Results, Real Results
One of the things that blew me away is how fast I started seeing results. I mean, in just one week, my skin looked noticeably better! My complexion was less dull and more radiant. It's like I had pressed the reset button for my skin.
The Price Tag – Worth It or Not?
Now, I won't lie – the price did give me a bit of sticker shock at first. But, let me tell you, investing in good skincare is worth it. And trust me, this duo is worth every penny. It's like giving myself a spa treatment at home, and the results speak for themselves.
My Honest Recommendation
So, there you have it – my honest take on the BIOJUVE Living Biome Essentials Duo. If you're on the hunt for a skincare miracle, I highly recommend giving it a try. It's not a sponsored post or anything; I just genuinely love this stuff and thought you might too!
Ready to Glow?
If you're curious, you can check out the BIOJUVE Living Biome Essentials Duo for yourself. It's priced at $225, but like I said, it's an investment in yourself and your skin. Take the leap and let your skin shine like never before! 😊