Fabletics is extending their hugely popular Cyber Week specials – and you better act fast before their hottest must-haves sell out.
(As in: stop reading this right now and go to Fabletics.com, before that luxetastic Wander Velour Puffer Jacket and those beyond-booty-lifting Define High-Waisted Leggings VANISH. These deals are THAT GOOD.)
And as if Fabletics had to do anything else to completely capture our attention? They just restocked their most popular December styles – then added all of them to their Cyber special. (Why are you still reading this? GO TO FABLETICS.COM!)
The best of the best premium activewear on the planet. Up to 80% off. Or you could go 2 for $24. (BTW, we love having more ways to shop.) Here are the must haves that need to be immediately placed on your shopping list –
WANDER VELOUR CROPPED PUFFER JACKET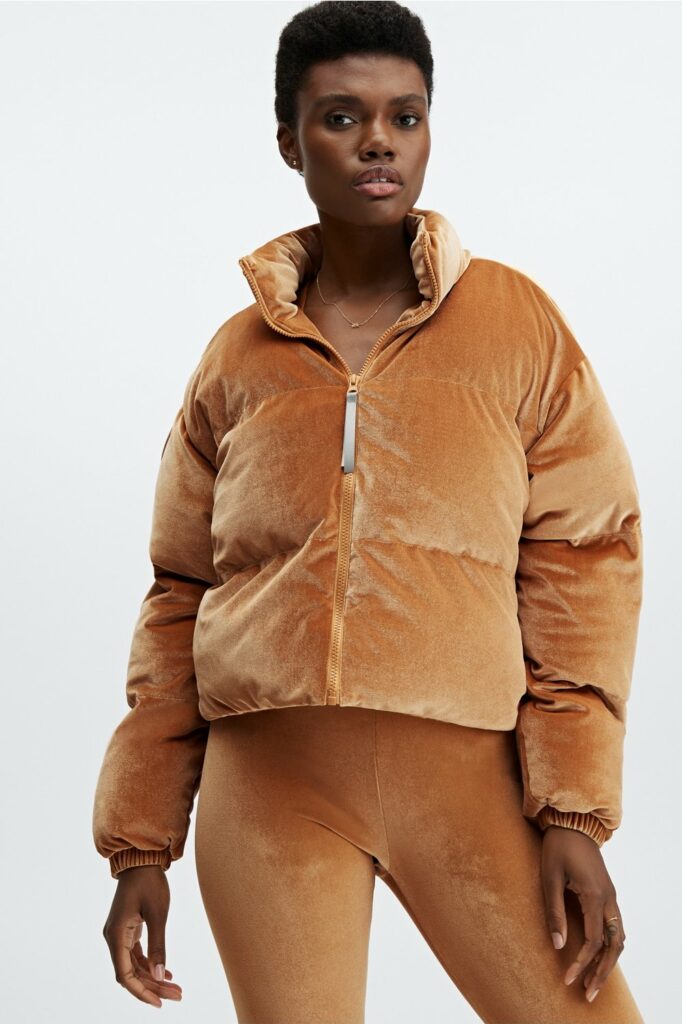 Ever since we saw Vanessa Hudgens looking and feeling so wintertime-cozy in this plush velour showstopper? YES we've been obsessed. We love this piece because it has that bold luxe look that whispers "she's a fashionista." We extra love it because this looks like it cost a LOT – but right now can be yours at a low, low Cyber price.
DEFINE HIGH-WAISTED 7/8 LEGGING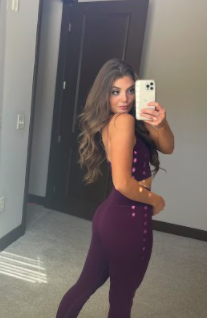 BEST SHAPING LEGGINGS. EVER. Need we say more? Fine: if you want to lift your booty up, bring your tummy in, all while luxuriating in the so-so-super-soft feel of Fabletics' world-famous PowerHold fabric? You're all about the Define. Now go get yours.
DONNA VELOUR HOODIE + JOGGER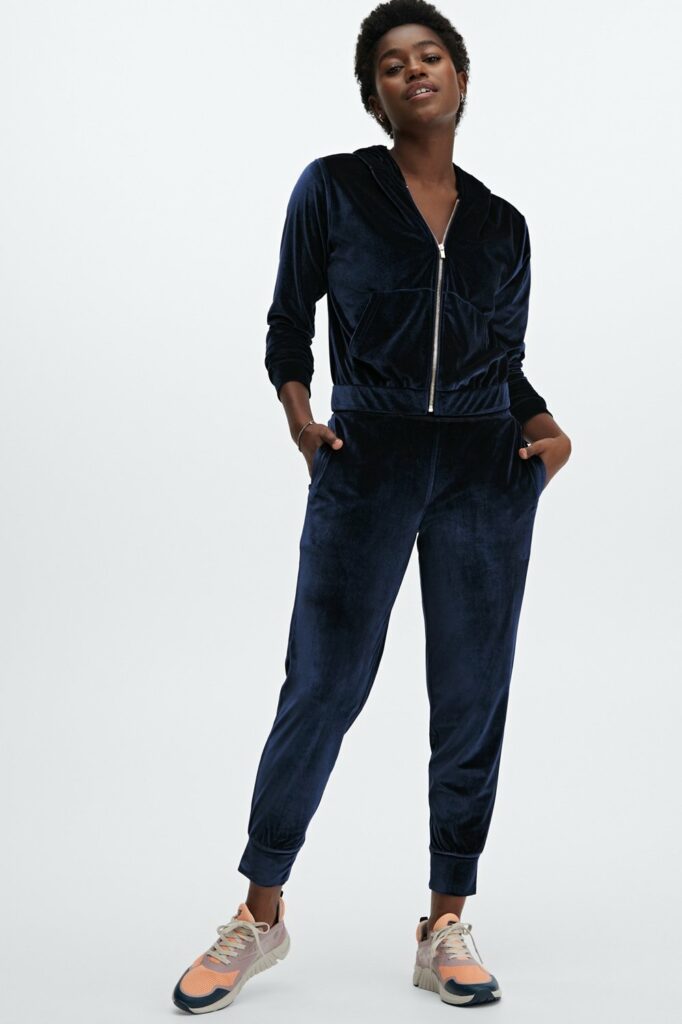 Confession: it's getting hard to keep typing – because we want to run to our closet this second and just have a FEEL MOMENT with the velvety-softness of this ultra chic outfit! Tracksuits (and this is not your mother's tracksuit) are loved for their
go-anywhere versatility. But this 1-2 combination adds some serious cool factor – and comes in range of amazing retro colors.
RESTORE KNIT LONG SLEEVE TEE/RESTORE KNIT LOUNGE PANT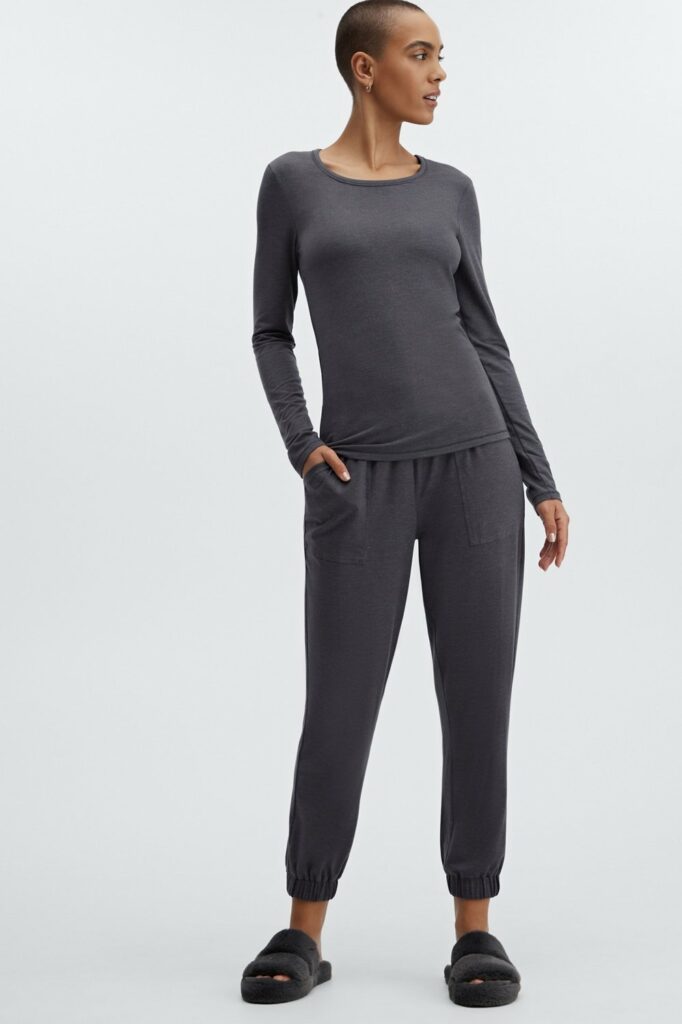 Had a rough day? We're sorry. But Restore Knit fabric is literally self-care you can wear. When we want to go into Lounge Mode and become one with our sofa? Restore Knit is our first move. (And it's our last move…because after we put it on, we never want to leave the house again!) For a limited Cyber-time, Fabletics is doubling the comfy by offering these as a set.
LEOPARD SLIPPER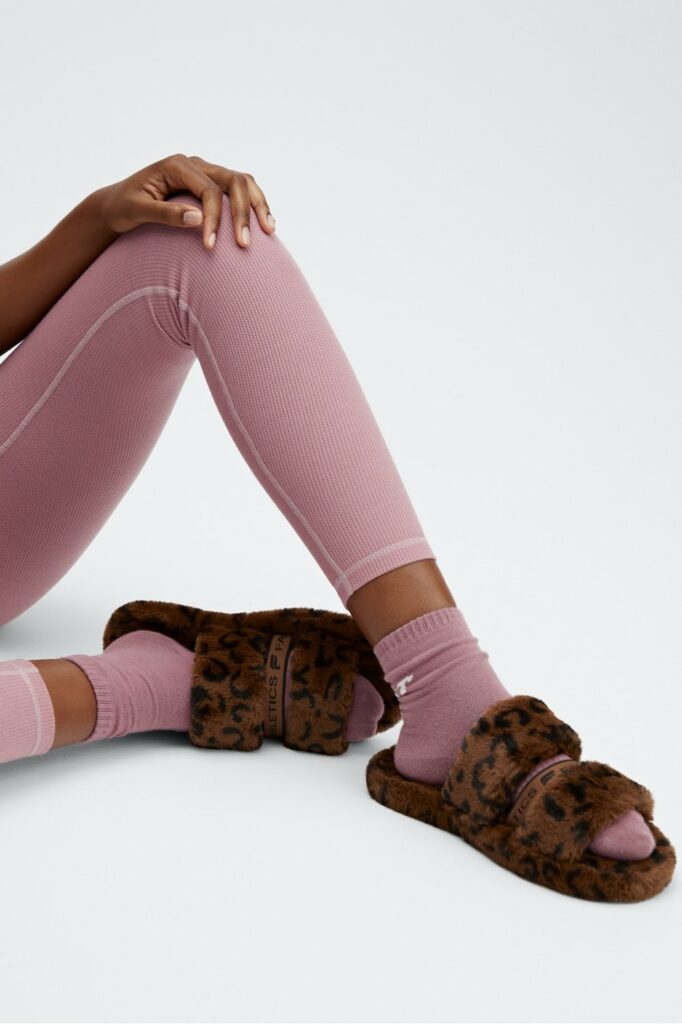 By now, your feet are probably feeling a little neglected. Where's their cozy, cute Fabletics? Fabletics has them covered. These lush leopard print slippers are basically pillows for your feet.
OASIS TWIST-FRONT BRA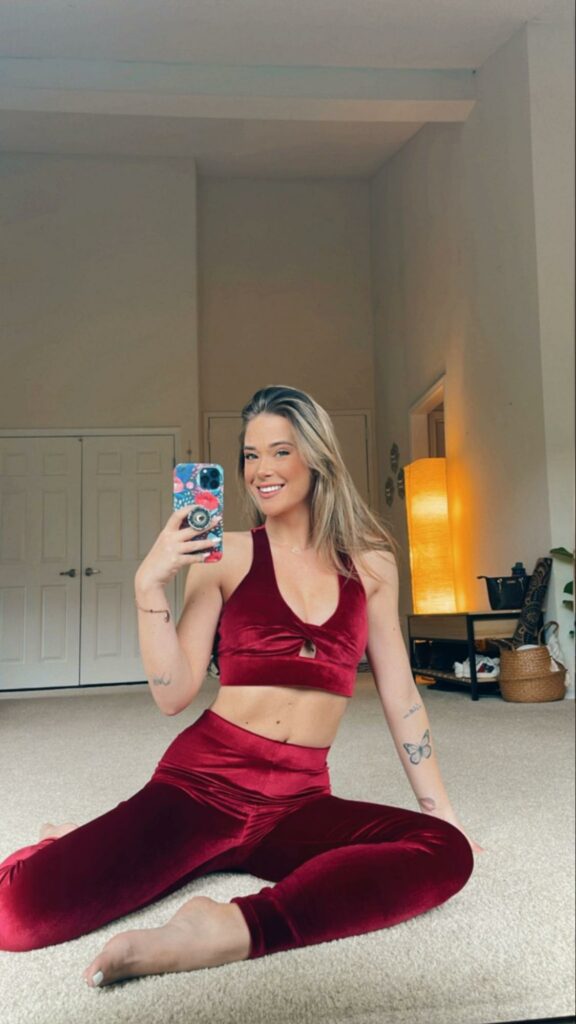 If you're not on Fabletics.com at this point, we're guessing it's because you want/need a sports bra that combines cool style, incredible support, and the most amazing luxe feel ever. Your wait is over! The Oasis Twist-Front bra offers all of that and more. The soft, feminine Oasis is the plush velour reboot of one of Fabletics' all-time bestsellers.
GO-TO SWEATPANTS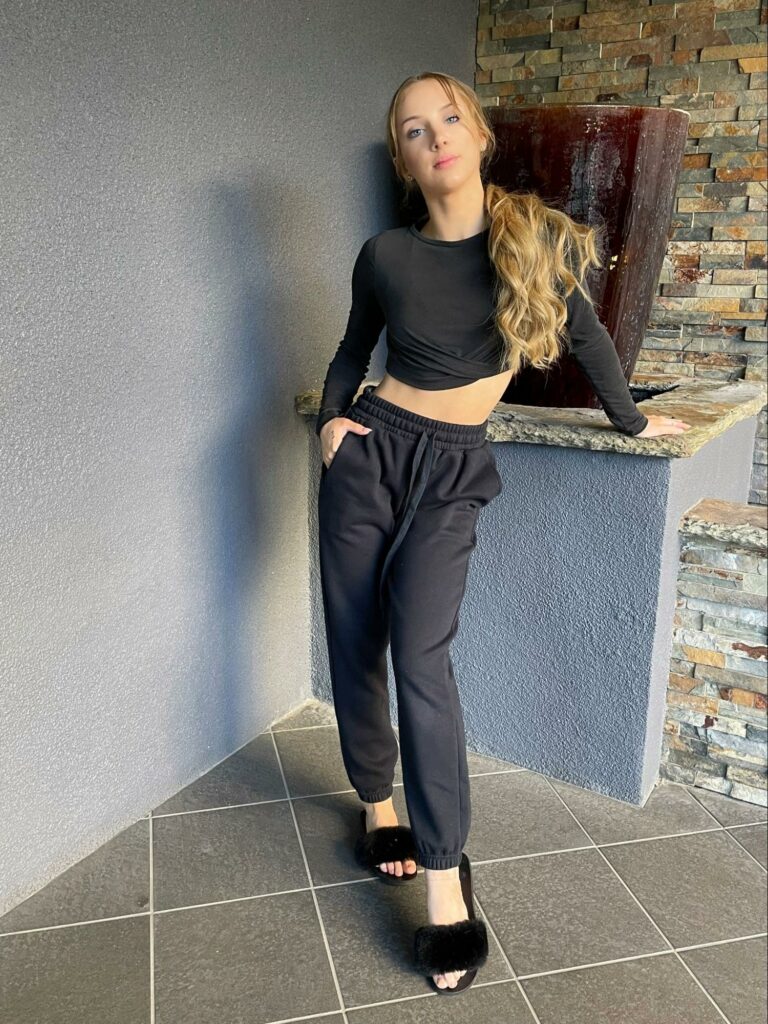 This is the runway version of a classic jogger. Easy, casual, comfy – but with a dialed-up style that quietly impresses. These are your throw-them-on-and-go pants, but with a little extra swag.
RAYNE POLAR FLEECE ZIP UP SNOW LEOPARD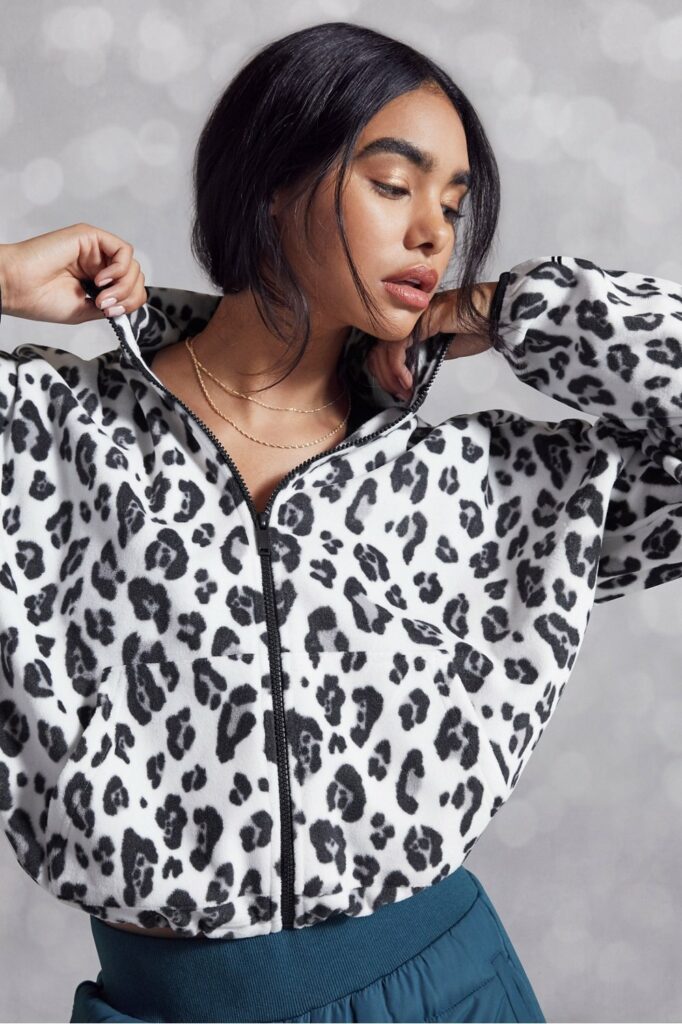 Ok. That name took a while to type. BUT IT WAS WORTH IT. For us, you, and the planet! Because this snug stylish zip-up is crafted with Fabletics newest fabric – their Recycled Polar Fleece. We'll take fleece any way we can wear it, but having it in a hip jacket that's sustainable totally closes the deal.
ON-THE-GO POCKET LEGGING 
Who made leggings with pockets cool? Fabletics, that's who. It's a documented fact. We adore the On-The-Go for many reasons. One is that they're made with shaping, sculpting, PowerHold fabric that gives us a lift (in all the right places!) Two is that their on-point pocket game makes life a lot more convenient. These
leggings are kind of like a purse you can wear…if that purse also lifted your booty with Fabletics' InstaBoost technology.
NO-BOUNCE BRA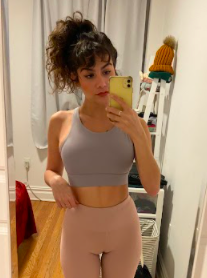 If you need to put everything on lockdown before a morning jog? The No-Bounce has you covered. Like, really covered. It's been updated with a higher neck and a wider bottom band. The No-Bounce is a trusted Fabletics fan-favorite because of its high-support system. But we fave it because it also adds some little perforated fashion details, not to mention some supreme cooling capabilities.
(Want to keep going? Us too! We love talking about all this Fabletics goodness!) COLD-WEATHER JOGGER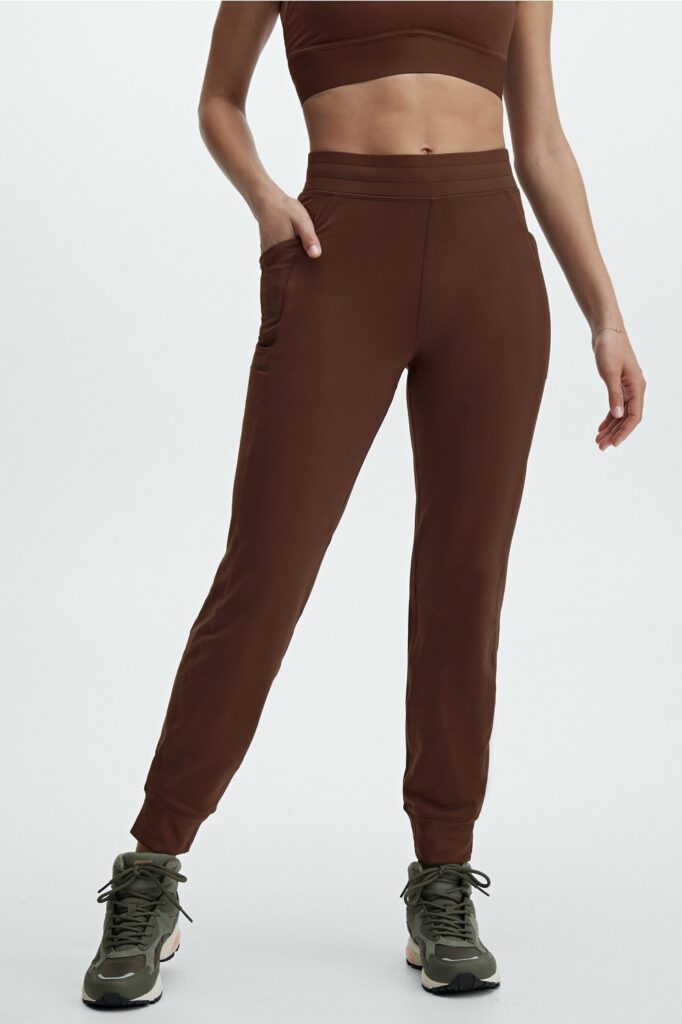 Sorry! We made a mistake putting the Cold-Weather Jogger this far down our list! Because they've probably sold out by now. Because they ALWAYS sell out. Because they are lined for extra warmth. And extra coziness. Words cannot describe how soft these are. Plus…pockets. Whew. That's a lot of jogger for such a low price.
JESS LONG-SLEEVE TURTLENECK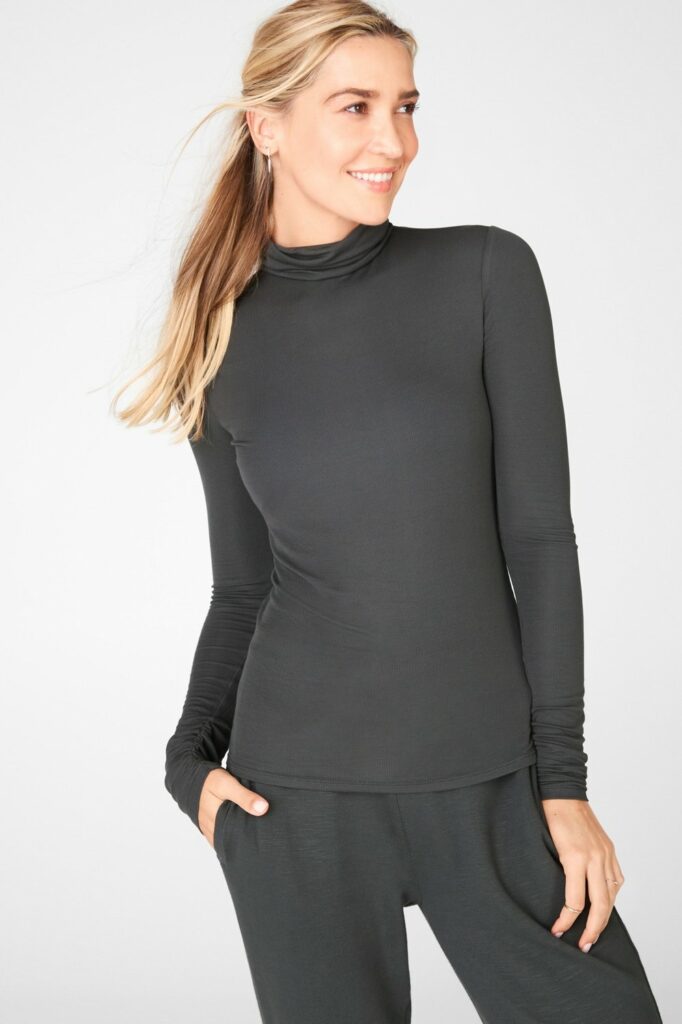 How can a turtleneck be so warm and feel so light at the same time? Fabletics just figures these things out. Like how they figured out how to make such a striking piece so bunny-soft. (Yes. We just said "bunny-soft.")
HIGH-WAISTED BRIEF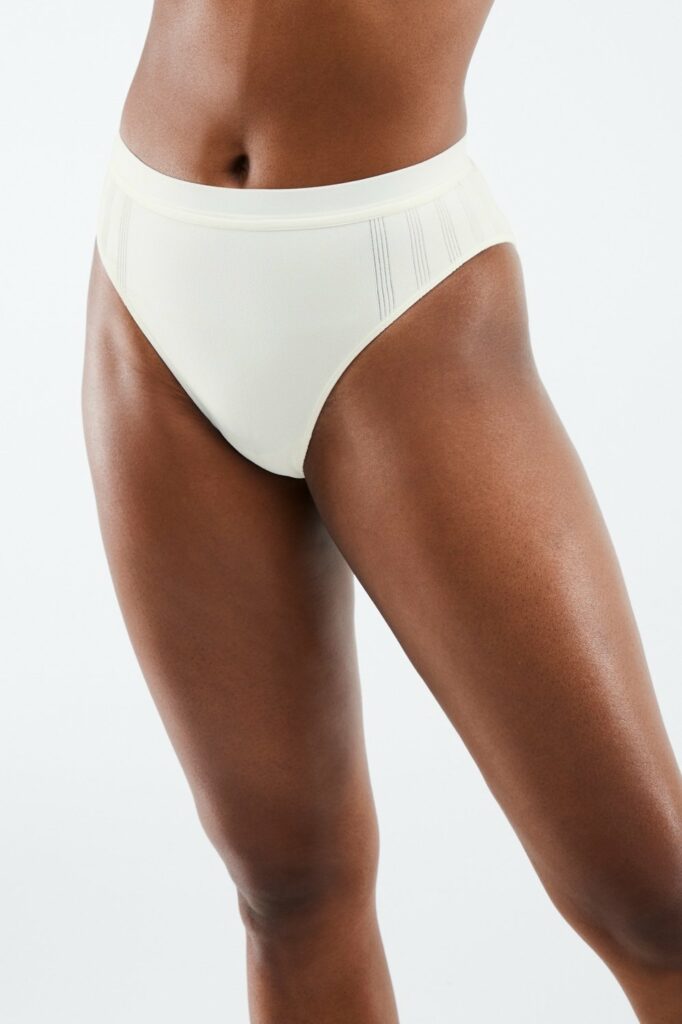 This is what you want. It makes you feel like you're wearing next to nothing. Fabletics just totally perfected this cotton blend fabric. As an added bonus, they designed this with a high waist, for a just-right amount of extra coverage.
YOGA MAT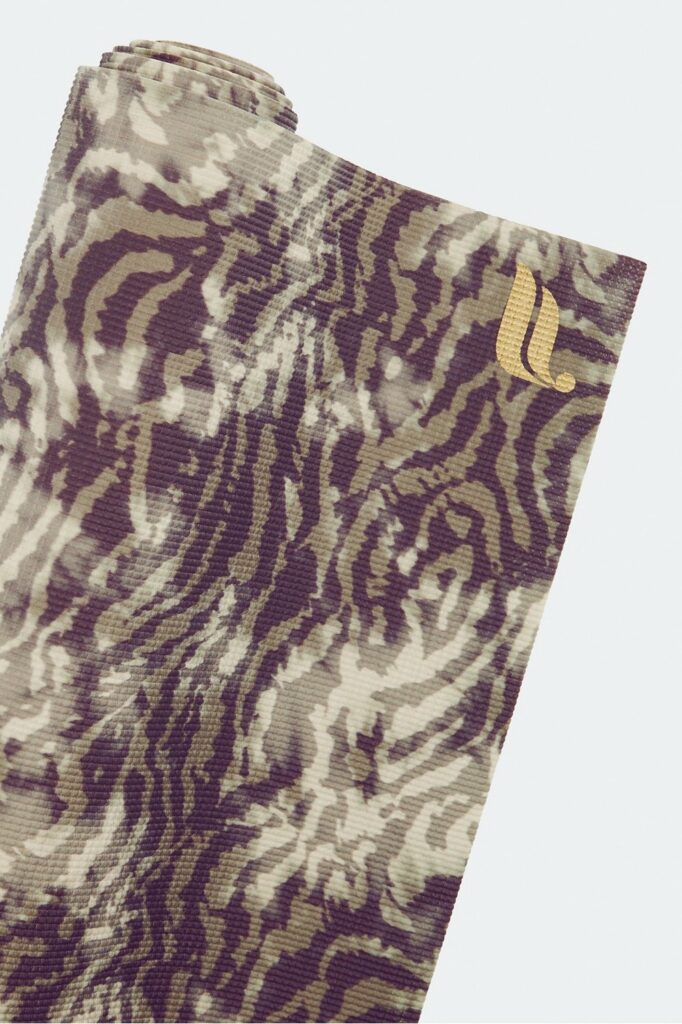 We always like to finish with something aspirational. Every December, we begin  to plan out how to reboot our fitness routine. And by buying this Yoga Mat, we  are giving ourselves the holiday gift of Fitspiration. This stylish mat has a spiffy  pattern that instantly turns any room into a cool little yoga studio. Now PLEASE go to Fabletics.com and take advantage of this deal before  everything we just talked about disappears.