My Introduction to the Tokyo Totepack
Hey there, fellow adventurers and urban explorers! Today, I'm excited to chat about the Tokyo Totepack by Bellroy—a bag that's been by my side throughout my bustling city life and outdoor escapades. I want to share how this versatile tote/backpack combo has genuinely improved my daily routine. So, grab a seat and let me tell you about my experiences.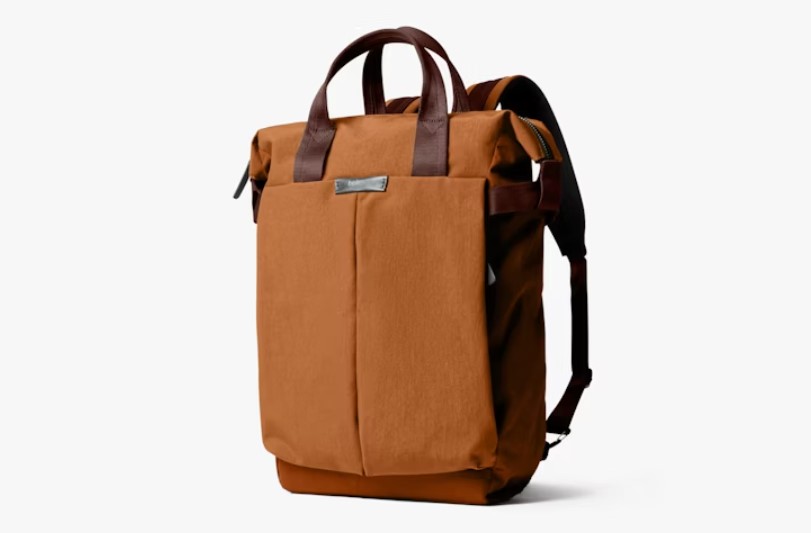 Techie's Delight: Padded Laptop Sleeve
One of the standout features for me is the padded laptop sleeve that fits devices up to 15 inches. As a tech enthusiast, this feature has been a game-changer. It's like a cozy cocoon for my laptop, ensuring it stays safe and sound, whether I'm on the move in the city or settled in at a café for work.
Unveiling the Hideaway Shoulder Straps
What I love most is the clever design of the hideaway shoulder straps. This bag transforms from a tote to a backpack in a snap. Just unzip the back panel, and you're good to go! Those padded straps are so comfy when I'm wearing it as a backpack, making my commute a breeze.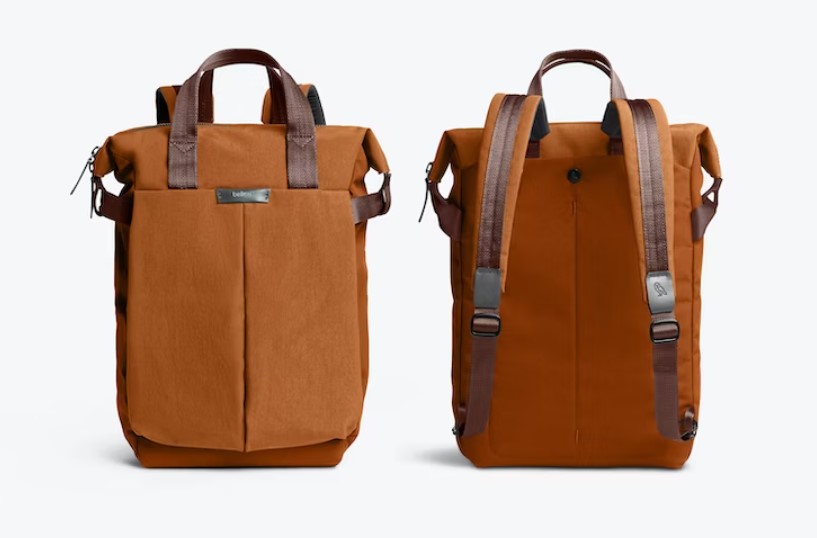 Organization Nirvana: Multiple Internal Pockets
Bellroy definitely knows the art of organization. Inside, you'll find multiple pockets that help me keep everything in order. Whether it's my notebook, pens, or even a snack for those long outings, this bag has a dedicated spot for it all.
Stay Hydrated and Prepared: Pop Pockets
For a city dweller like me, the two Pop Pockets on the sides are a godsend. They're just the right size for my water bottle and umbrella, and I've even used them to stash an extra pair of shoes when needed. Talk about versatility!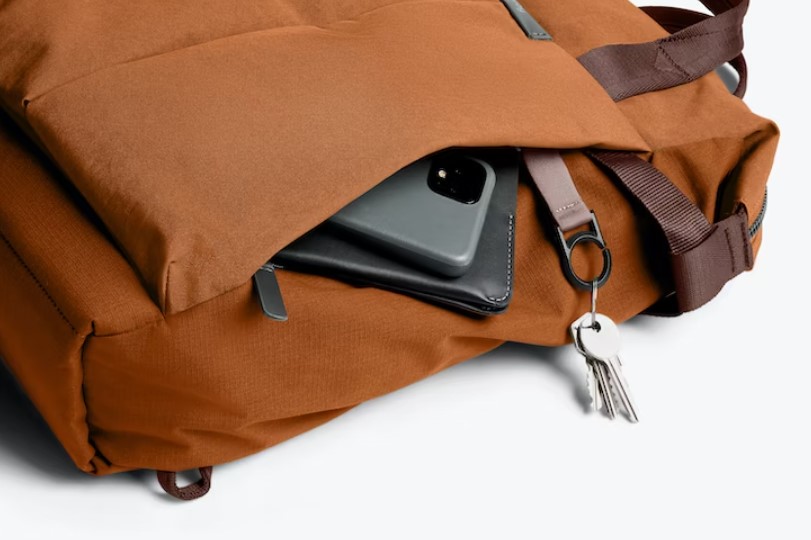 Weather-Proof and Stylish: Water-Resistant Fabric and Leather Accents
Rain or shine, the Tokyo Totepack has my back. It's crafted from durable, water-resistant recycled fabric, keeping my stuff dry and secure. And those premium, eco-tanned leather accents add a touch of class to its city-savvy look.
The Only Downside: Need More Color Options
Now, here's my one tiny gripe—the color choices. While the Tokyo Totepack's design is sleek and stylish, I'd love to see more variety to match different moods and outfits. But hey, that's just my personal style preference.
Your Tokyo Totepack Awaits – Elevate Your Journey!
So, for all you fellow urban explorers, are you ready to enhance your daily adventures with the Tokyo Totepack by Bellroy? With its blend of style, functionality, and thoughtful design, it's a bag that effortlessly adapts to your dynamic lifestyle. Priced at $199, it's an investment that can make your daily routine a whole lot smoother. So why not consider making it your trusty companion?