Hey there, fitness enthusiasts! Today, I'm excited to share my thoughts on the Outdoor Voices TechSweat™ Thrive 7/8 Legging. These leggings have quickly become a staple in my workout wardrobe, and let me tell you, they're a game-changer. From staying in place during intense workouts to keeping you cool and confident, these leggings have got it all. So, let's dive into the details and see why they're worth every penny!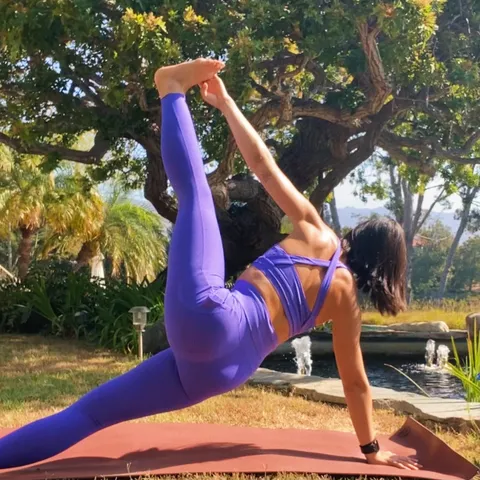 Staying Power: No Slipping, No Worries!
When I first slipped into these leggings, I was blown away by how well they stayed in place. Say goodbye to constant adjustments and hello to uninterrupted workouts! Whether I'm crushing it at the gym, attending a spin class, or going for a run, these leggings won't slide or ride up. The high-waisted Thrive Band is like a loyal companion that holds me in without restricting my movements. It's a game-changer for anyone tired of constantly pulling up their pants mid-workout.
Sweat with Confidence: TechSweat™ Has Your Back
Outdoor Voices' TechSweat™ fabric is truly remarkable. It offers a cool and comfortable feel, even during intense workouts when I'm sweating profusely. Not only does it efficiently manage moisture, but it also molds to my body, ensuring a flattering and snug fit. With these leggings, I no longer have to worry about unsightly sweat stains. They keep me feeling fresh and confident throughout my cardio, spin class, pilates, and running sessions. Seriously, these leggings are perfect for all my exercise activities!
Functional Pockets: Convenience Meets Style
The leggings also featured two side leg pockets that revolutionized my exercise experience. I can personally attest to the incredible convenience of having essential items within reach during my workouts. No longer did I have to deal with cumbersome armbands or the hassle of juggling my phone and keys. With these pockets, I bid farewell to those inconveniences. They provided the perfect storage space for my phone, keys, and even a credit card, all securely tucked away. Not only did they offer practicality, but they also added a stylish touch to the overall design of the leggings. The combination of functionality and fashion was a game-changer for me, and I couldn't be happier with my choice!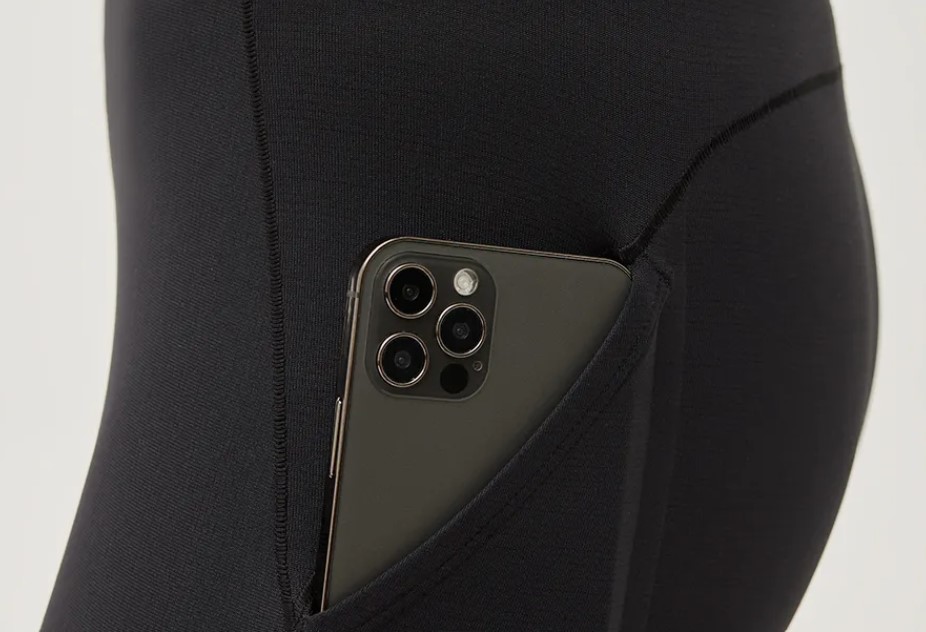 Curiosity Meets Envy: The Attraction Factor
I've lost count of the times I've been approached by fellow fitness enthusiasts who were curious about my TechSweat™ Thrive 7/8 Leggings. The sleek design and flattering fit seem to catch everyone's eye. I've even had people ask me where they can get a pair for themselves! It's a great feeling to know that you're sporting a high-quality and attractive piece of activewear that turns heads.
Not Ideal for Short Torsos: Listen to My Friend's Experience
Now, let's talk about a scenario where these leggings may not be the best fit. A friend of mine, who happens to be on the shorter side, recently purchased a pair of these leggings. However, she found that they didn't work well for her short torso. The waistband came all the way up to her bra line, which made them both uncomfortable and unflattering. While she doesn't mind the length of the leggings and can get them tailored, the waistband design didn't suit her body type. So, if you have a shorter torso, you might want to keep this in mind before purchasing.
Conclusion
All in all, the Outdoor Voices TechSweat™ Thrive 7/8 Legging is a winner in my book. From their stay-put design and sweat-wicking capabilities to the convenient side leg pockets and attractive aesthetic, these leggings are a must-have for any fitness enthusiast. Just be mindful if you have a shorter torso, as they may not provide the most comfortable fit. So, gear up,
Consider giving them a try! The TechSweat™ Thrive 7/8 Legging is currently priced at $88. However, it's worth keeping an eye out for any potential price drops that may occur. 👀