Hey, makeup mavens! Today, I'm going to descend into the realm of lip color enchantment with the legendary Charlotte Tilbury's Pillow Talk Lipstick. If there's a shade that's been whispered about, praised, and sought after by beauty enthusiasts everywhere, it's this iconic nude-pink wonder. Get ready to pucker up for a journey into lip magic!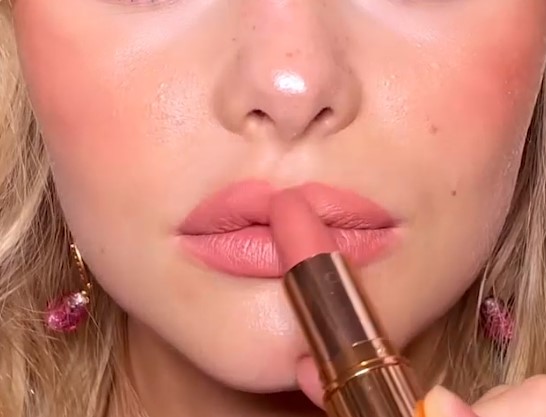 A Shade for the Stars: Pillow Talk's Celeb-Worthy Aura
Hold onto your makeup brushes, because I am about to spill my secret – the Pillow Talk lippie that has been stealing the show! This matte revolution is the secret to those coveted celebrity and supermodel lips that have us all obsessing. It's like a magical potion that enhances the natural hue of my lips, embracing my individual skin tone and lip color. Talk about personalization, right? In a world where beauty is about enhancing, Pillow Talk delivers those pillow-y lips I have been dreaming of, in just seconds.
Perfect Pout in a Bullet: The Formula That Charms
Charlotte Tilbury knew what she was doing when she birthed this universally-loved lipstick into existence. Pillow Talk isn't just about the hue; it's about crafting the most beautiful lips of my life. The moisturizing matte formula doesn't just sit on my lips – it shapes and smooths them into perfection. Enriched with orchid and Lipstick Tree extracts, and sprinkled with light-reflecting pigments, it's like a lip-hug from a makeup fairy godmother. And can we talk about that angled square tip? Applying it straight from the bullet is like mastering lip art without the hassle.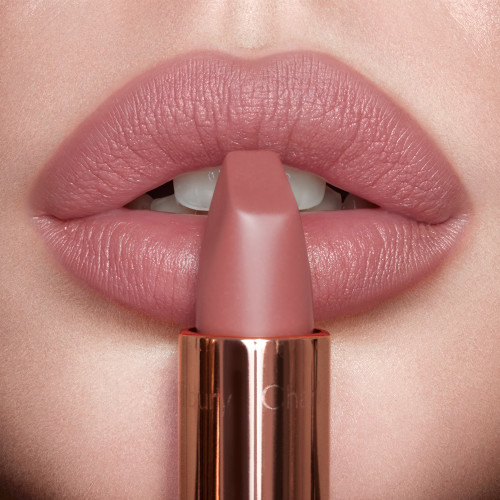 A Dash of Drama: The Never-Ending Quest to Restock
Now, for a little behind-the-scenes peek – Pillow Talk's popularity is both a blessing and a tease. This shade is like a limited-edition treasure that everyone's trying to get their hands on. The only teeny-tiny hiccup? It's always sold out. But you know what they say about good things and patience, right? I've had my fair share of stalking the restock button, and honestly, it's become a fun game of anticipation. Keep your eyes peeled, and when it's available, snag it like the makeup ninja you are!
Unlock Your Lip Magic
If there's a lipstick that's worth every ounce of hype, it's Charlotte Tilbury's Pillow Talk. At $35, it's an invitation to indulge in lip enchantment that's tailor-made for every age and skin tone. Don't miss out on the chance to unlock your lip magic – it's a beauty adventure you won't regret!