Of course a mattress needs to be comfortable, luxurious, supportive, and cool… these things all go without saying. But let's face it, there's more to a mattress that we care about. I decided the next mattress I bought had to be made with natural materials and be made in an ethical and sustainable way.
The mission was clear: find a mattress that supports my rest and my body, as well as our planet!
A friend told me about Awara's Luxury Hybrid Mattress. Unlike other mainstream mattresses, Awara doesn't use memory foam or any synthetic or toxic substances—it's completely natural, green, made of organic materials.. and ohhh so comfortable! Awara's hybrid mattress provides all the benefits of a premium memory foam mattress without unnecessary odors, chemicals, and environmentally harmful materials. Check, check, and CHECK! Plus, the risk-free 365-day trial sealed the deal.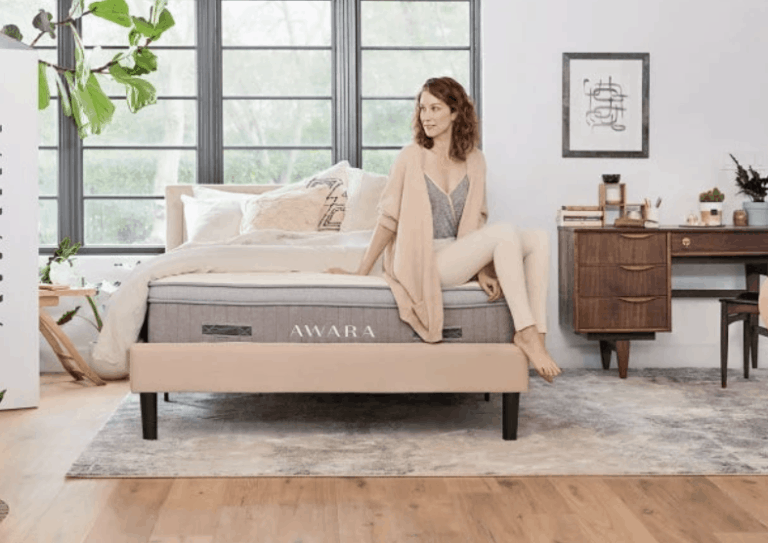 I ended up going with the king-size Awara mattress & it promptly arrived at my doorstep, conveniently packaged and a breeze to set up!
I've had this mattress for about three months now, and hands down, this is the most comfortable bed I have ever slept in. Not only that, I'm sleeping better than ever knowing I'm not laying in a bed of toxic chemicals! No more tossing and turning at night, just a beautiful night's sleep. I wake up every morning feeling refreshed and revitalized, Awara has been truly life changing for me!
Awara is currently having an amazing sale that will allow you to get $300 off one of their mattresses PLUS accessories worth $499!
Trust me when I say this mattress is the best investment to date, for your well-being and the planets! Take advantage of this offer and get your best night's sleep, naturally!
Get access to Awara's amazing deal, here!