Hey, hey! Today, I want to spill the beans on S'well's Travelers Bottles. Let me tell you, these babies have become my hydration heroes in the coolest way possible. So, grab a seat, chill out, and let's dive into why S'well is rocking my world!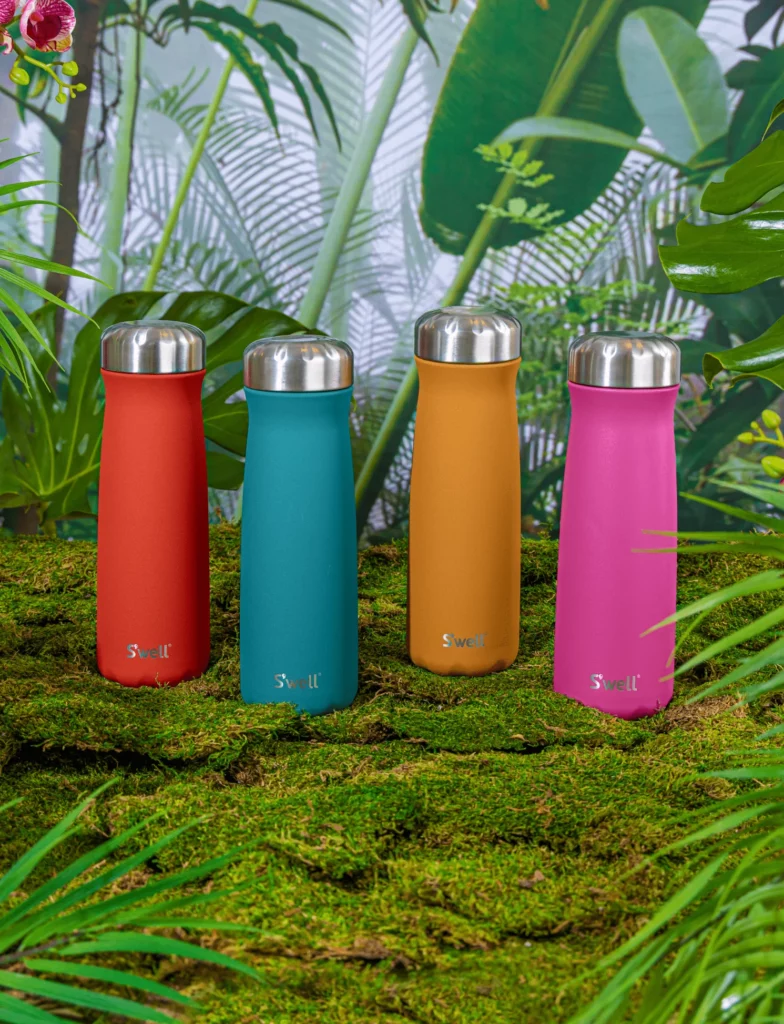 Design
First things first, can we talk about how fly these bottles look? I mean, seriously, they're like fashion statements for your drinks! S'well knows how to keep you hydrated in style. With their vibrant patterns and sleek designs, these bottles are attention-grabbers. I've lost count of the number of times someone's asked me, "Where did you get that awesome bottle?" It's like carrying around a piece of art that doubles as my hydration partner-in-crime. It's like a fashionable accessory that adds a touch of personality to my everyday adventures. Who says hydration can't be stylish, right?
Functionality
But it's not just about looks—S'well delivers in the functionality department too. The Travelers Bottles are made from high-quality stainless steel. Plus, the triple-layered insulation keeps my beverages cold for up to 24 hours or hot for up to 12 hours. I can literally take a bottle of spring water from my fridge, fill my S'well bottle in the morning, and still have cold water at 10am the next day! And as a coffee enthusiast, these bottles keep my coffee hot and fresh for a full 12 hour shift and longer. This is the only bottle I've found that does that! It's durable and built to withstand the wear and tear of my active lifestyle. It's like having a mini fridge or a portable coffee shop right at my fingertips. Hydration game on point!
Convenience
Now, let's talk about convenience. S'well's Travelers Bottles are the superheroes of leak-proof design. I've said goodbye to messy spills and welcomed worry-free hydration. That screw-on cap? It's like Fort Knox for your liquids. I've tossed my S'well bottle into my bag without a second thought, and it's never let me down. No drips, no leaks, just pure peace of mind. And let me tell you, that's a game-changer for someone like me who's always on the move.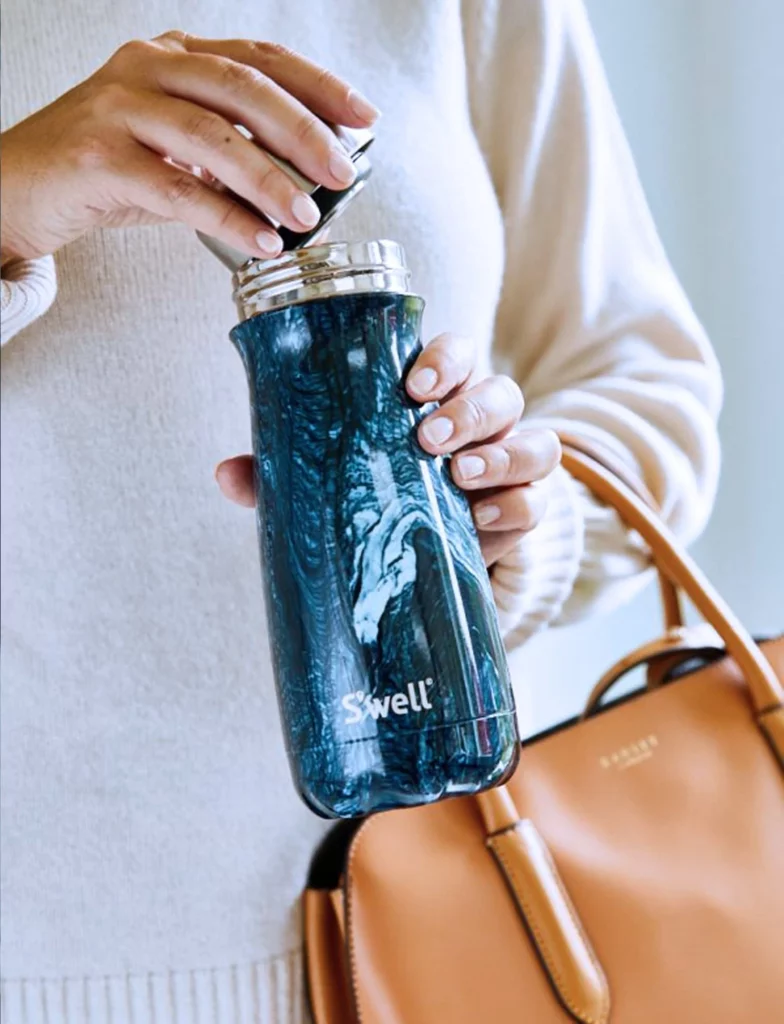 Social Responsibility
Can we take a moment to appreciate S'well's commitment to the planet? These bottles are eco-friendly warriors. By using a S'well bottle, you're giving single-use plastics the boot and reducing your impact on the environment. It's a small step that makes a big difference. Plus, S'well's partnership with Water.org is something to cheer for. With every purchased bottle, a donation is made to help change lives by providing access to safe water and sanitation to families in need. Now that's something to feel good about, and let me tell you, I definitely feel good about it! Save a bottle from being thrown in a landfill and just buy the right one the first time around! I will always choose the S'well bottle at any given time, because I'm sure that I'm not risking buying a worthless bottle that will end up in the trash.
Practicality
Let's not forget the practical stuff. S'well's Travelers Bottles are designed with your ease in mind. The wide mouth makes filling and pouring a breeze. Sometimes, I even toss in some ice cubes to keep things extra chilly. Worried about cleaning? No problemo! Here's a tip: Just use a bottle brush. The wide opening welcomes it with open arms.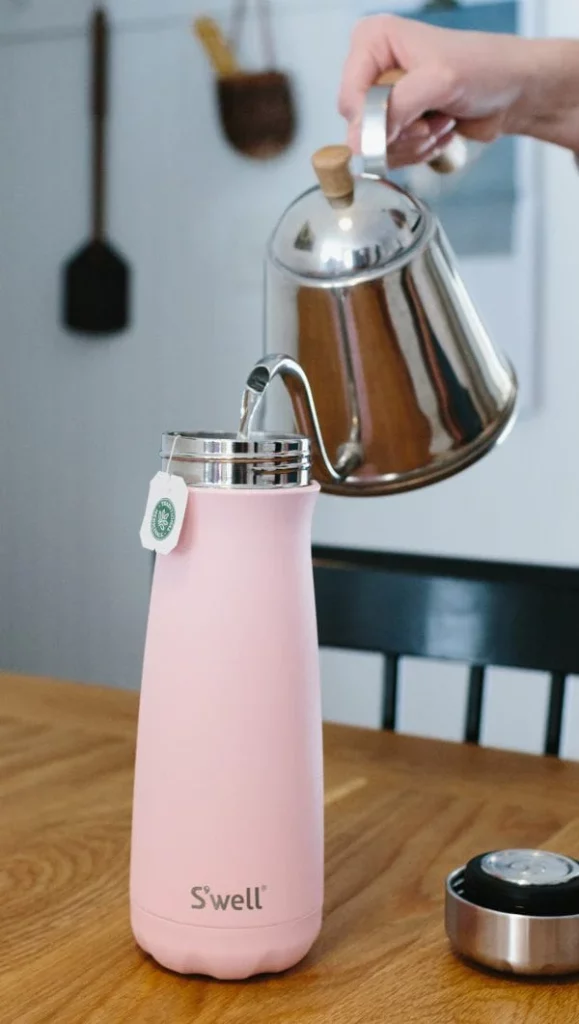 Purchasing Experience
Now, let's talk about the S'well experience itself. From the moment you land on their website, it's like stepping into a cool oasis of hydration goodness. Smooth browsing, easy-peasy ordering, and speedy delivery? Check, check, and check! S'well takes care of business and gets that bottle in your hands ASAP. And can I rave about the packaging for a second? It's like unwrapping a present, but the real gift is the S'well bottle itself. I bought one for my mom, didn't even put on fancy gift wrapping, and she is in love!
Final Thoughts
In a nutshell, S'well's Travelers Bottles are hydration heroes that keep you cool, stylish, and eco-conscious. With their killer looks, top-notch insulation, leak-proof magic, and dedication to the planet, S'well is the real deal. So, whether you're hitting the gym, conquering a hiking trail, or just lounging in your favorite spot, make S'well your hydration sidekick. Trust me, your taste buds and the planet will thank you!