Finding the perfect balance between comfort and style in a pair of slides can be a tall order. However, I recently discovered Anine Bing's Black Waylon Slides, and they've been a pleasant addition to my summer wardrobe. There's plenty to love about these slides and I'm here for it!
First Impressions
Out of the box, the Waylon Slides exuded a minimalist yet elegant charm. The black leather straps felt supple to the touch, hinting at the quality of the materials. Their simple design promised versatility, and I was eager to test them out.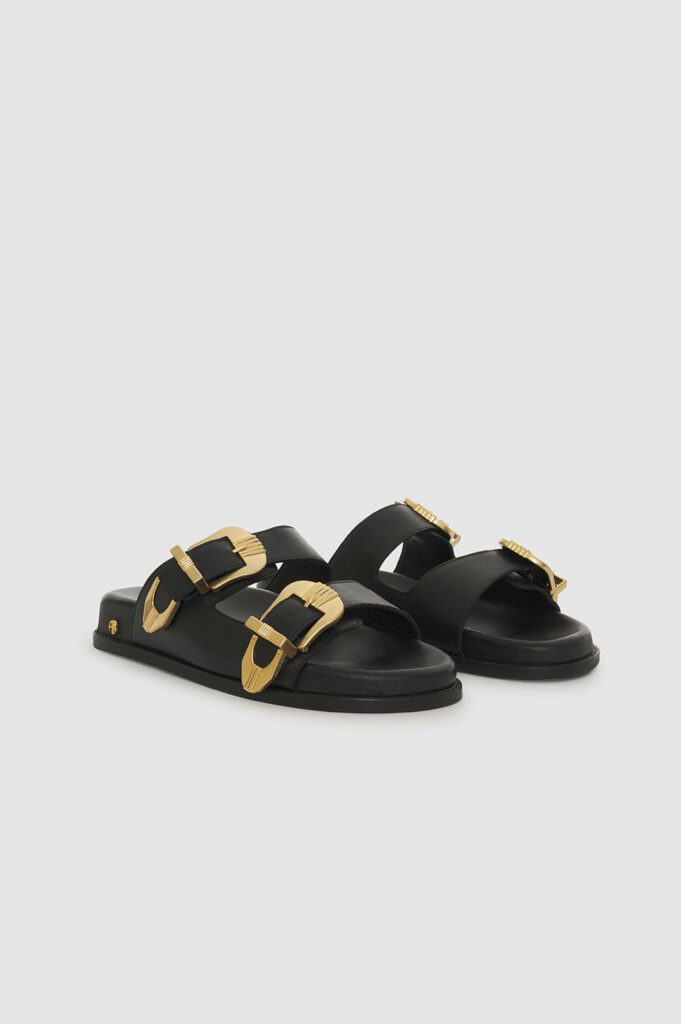 One aspect I genuinely appreciated was the quality and craftsmanship of these slides. Anine Bing's commitment to using premium materials was evident in their durability. These slides are built to last, making them a worthwhile investment.
Walking on Clouds
Slipping into these slides felt like stepping onto a cloud. The padded sole provided immediate comfort, and the soft leather straps cradled my feet. I was pleasantly surprised by the level of support they offered. Long walks suddenly seemed much more inviting.
One of the standout features of these slides is their adaptability. Whether paired with casual denim or a more dressed-up summer dress, they effortlessly completed various outfits. The black color served as a reliable anchor for my summer looks.
The Strap Challenge
Now, let's address one of the downsides – the leather straps. Initially, they felt a bit snug and required some breaking in. This meant a few days of minor discomfort until the leather molded to the shape of my feet. While it was a small inconvenience, the end result was worth it – a customized fit that felt like a second skin.
The Final Step
In conclusion, Anine Bing's Black Waylon Slides offer a fantastic blend of style and comfort for the summer season. While there's a brief adjustment period for the leather straps, the end result is a customized fit that's well worth the initial discomfort. Their versatility and high-quality construction make them a reliable choice for a range of summer outfits. For $460, these slides have earned their place as a staple in my summer wardrobe, combining style and comfort seamlessly. Sometimes, a little breaking in is the price you pay for a pair of slides that truly fit like a glove.