Hey there, skincare enthusiasts! Today, I wanted to share my thoughts on the Three Ships Set Sail Discovery Kit, a skincare set that has been making waves in the beauty world. As someone who's always on the lookout for affordable yet effective products, I was excited to give this kit a try.
First Thing First, Packaging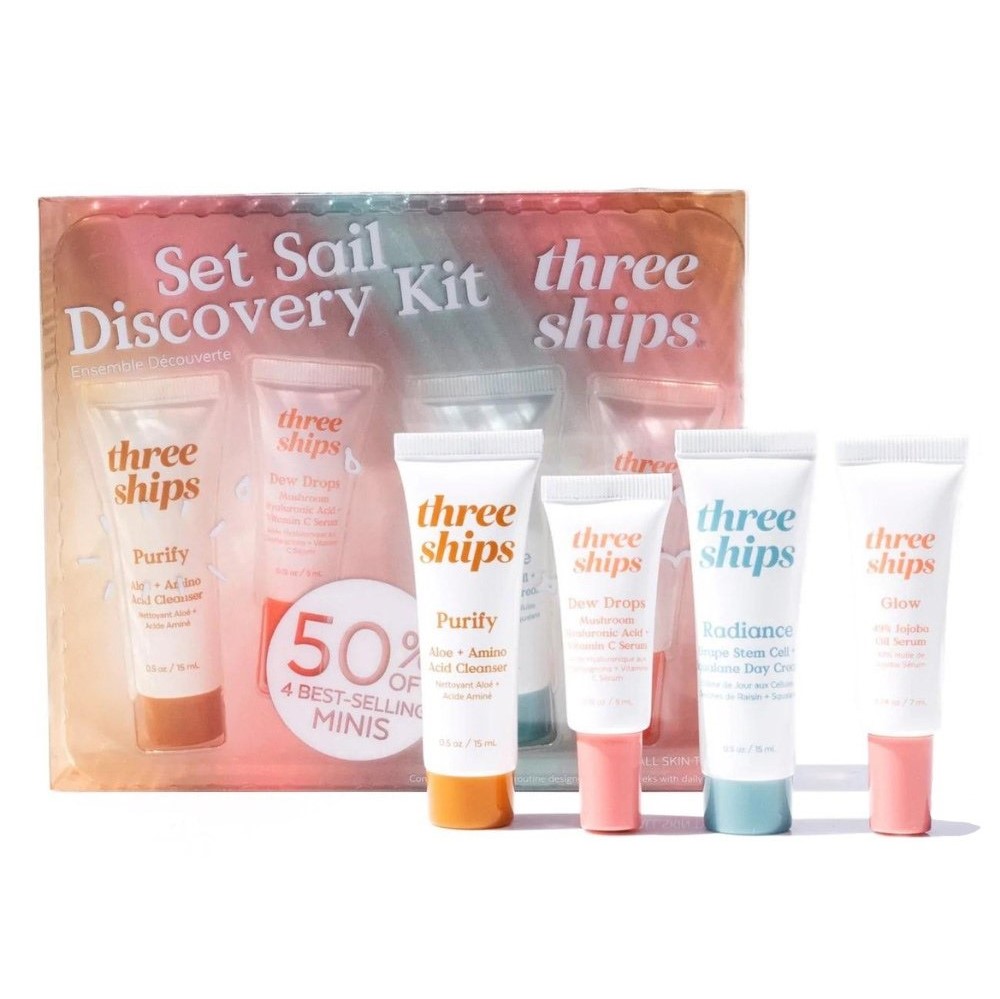 The Set Sail Discovery Kit comes in a sleek and minimalist design, which immediately caught my attention. The small sizes of the products make them perfect for traveling or testing out before committing to the full-size versions. However, I must admit that some of the bottles were a bit difficult to open, which was a slight inconvenience.
Now, Onto the Products Themselves.
The Cleanser Ahoy! is a gentle daily cleanser that claims to remove impurities without stripping the skin. After using it for a few days, I noticed that my skin felt refreshed and clean without any dryness or tightness. However, I found the scent to be a bit overpowering, which might not be everyone's cup of tea.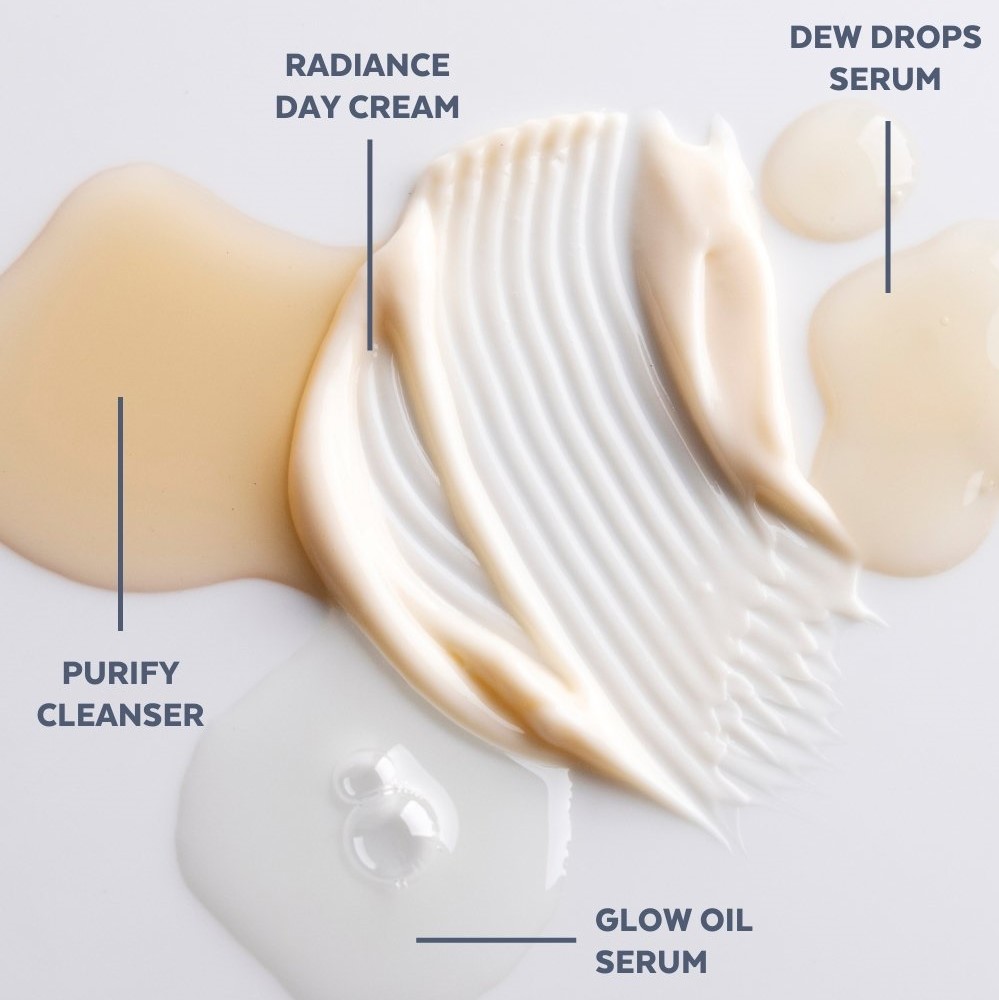 Moving on to the Rosehip Radiance Serum, this product promises to brighten and hydrate the skin. I appreciated the lightweight texture that absorbed quickly, leaving my skin feeling soft and plump. Unfortunately, I didn't see any dramatic changes in terms of brightness or radiance, which was a bit disappointing.
Now, let's discuss the final product in the kit: the Refresh Papaya + Salicylic Acid Mask. This exfoliating mask aims to unclog pores and reveal smoother skin. I have to say, this was the standout product for me. The mask had a lovely fruity scent and left my skin feeling incredibly smooth and refreshed. It did a fantastic job of minimizing the appearance of my pores, but I wish the effects lasted longer.
One Thing Worth Mentioning
All Three Ships products are vegan and cruelty-free, which is a huge plus in my book. It's great to see a brand that values ethical practices and still delivers quality skincare.
Overall
Three Ships Set Sail Discovery Kit offers a convenient way to test out a range of their products without breaking the bank. While some aspects, like the strong scent and short-lasting effects, left room for improvement, I appreciate the brand's commitment to creating clean and sustainable skincare. If you're looking for a budget-friendly option with some hits and misses, this kit might be worth giving a shot.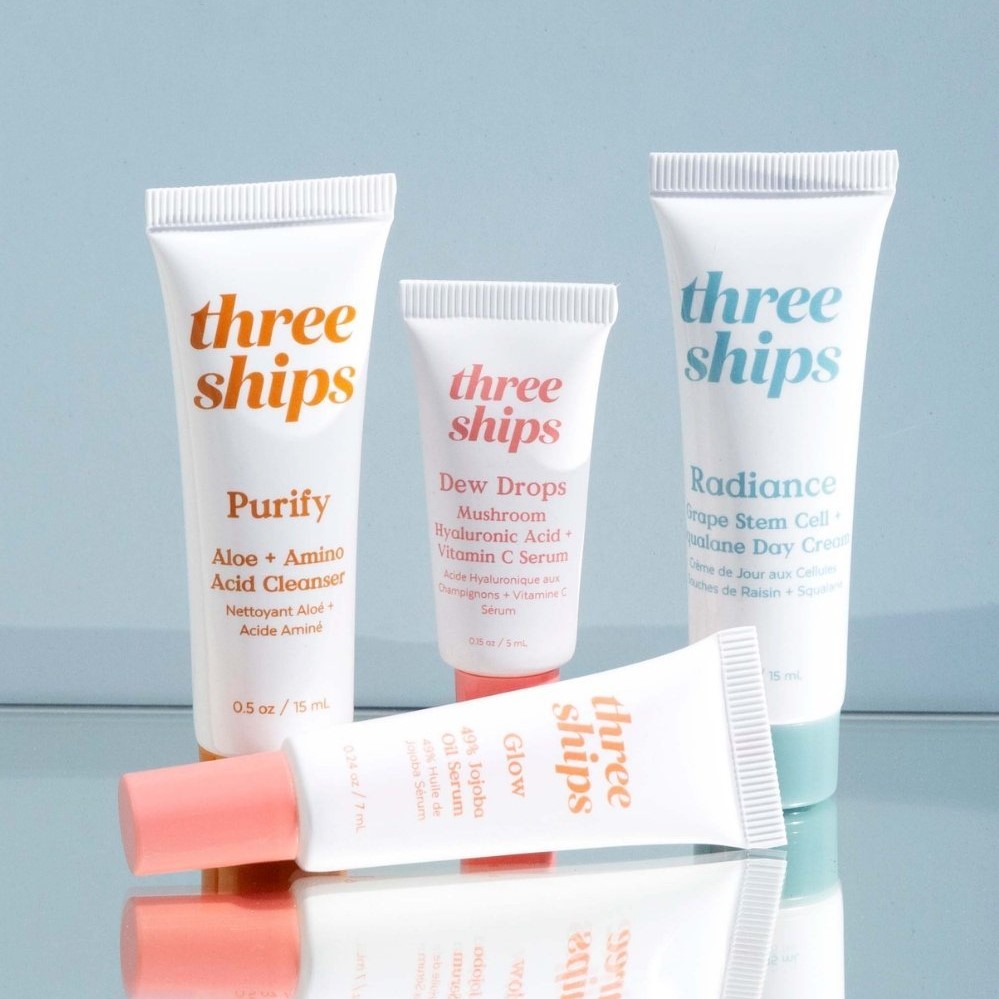 Remember, skincare is subjective, and what works for me may not work for everyone. It's always essential to listen to your skin and find the products that suit your unique needs.