Hey there, shoe lovers! Today, I'm excited to share my experience with a pair of shoes that have become my go-to for cozy comfort and casual style – the Keen Women's Howser III Slide in classic black. If you're like me and value both fashion and functionality in your footwear, keep reading as I take you through the highs and lows of these slides!
First Impressions
When I first unboxed these slides, I was impressed by their minimalist design. The black color gives them a versatile, timeless look that pairs effortlessly with various outfits. The absence of laces or straps makes them incredibly easy to slip on and off, which is a huge plus for busy mornings.
Pillow-Like Comfort
What I appreciate most about the Keen Howser III Slides is their versatility. They're perfect for everyday wear, whether you're running errands, taking a leisurely stroll, or just lounging around at home. I've even worn them to the grocery store, and my feet felt fantastic throughout.
Now, let's talk about what truly sets these slides apart – the comfort level. It's like walking on clouds! The interior is lined with plush fleece that cradles your feet in warmth and softness. It's like wearing your coziest slippers out and about. I can't emphasize enough how delightful it feels to slip into these after a long day.
The Not-So-Great
Now, let's address a minor drawback. While these slides are perfect for cool to moderately cold weather, they might not be the best choice for hot summer days. The plush fleece lining, while incredibly comfortable, can get a tad warm when temperatures rise. But hey, that just gives me an excuse to rotate my shoe collection seasonally.
Final Thoughts
The Keen Women's Howser III Slide in black has earned its place as a must-have in my shoe collection. They combine comfort and style seamlessly, making them perfect for a wide range of occasions. While they might not be your top choice for scorching summer days, they're unbeatable for the cooler seasons.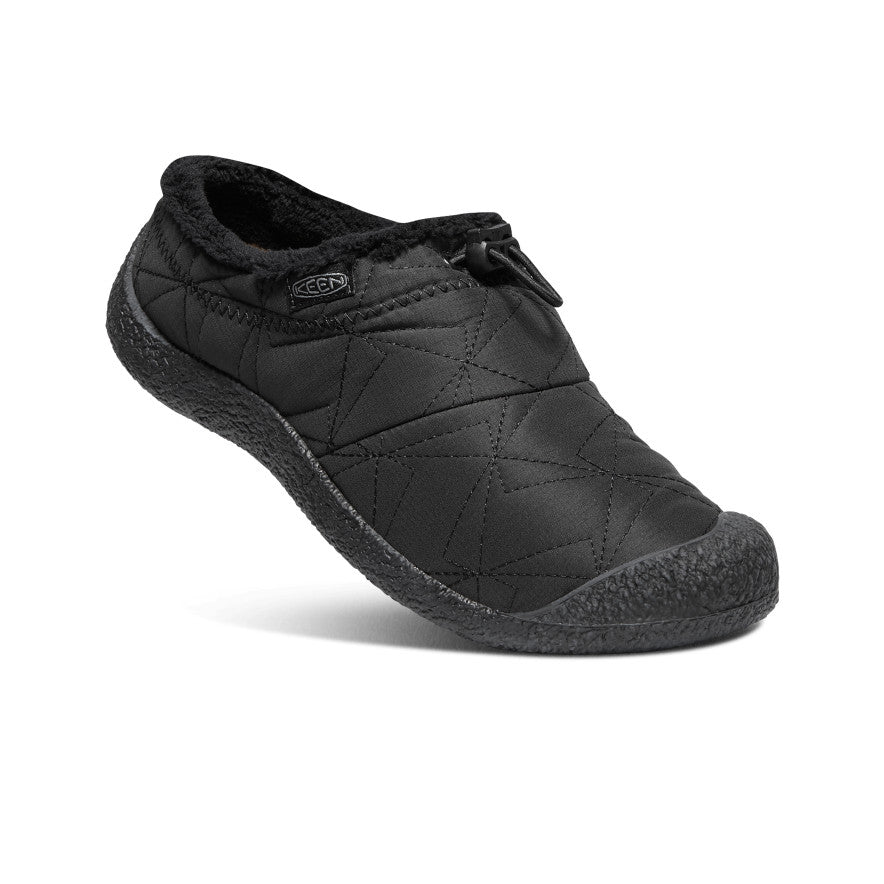 So, if you're in the market for a pair of slides that offer a cozy hug for your feet and a touch of fashion, for $90 give these a try. They've certainly become a staple in my daily footwear lineup, and I'm confident they'll win you over too!