Strawberry Legs
As the weather heats up and we break out our shorts, skirts, and bikinis, there's one issue that can put a damper on the fun: strawberry legs. The struggle is real. But fear not, my friends, because I've got a solution that has changed my shaving game forever.
Let me tell you, I've been dealing with strawberry legs since my teenage years, and the one thing I find that works the best is shaving with a high quality blade. Believe me when I tell you this, I would definitely recommend trying out Flamingo if you haven't already.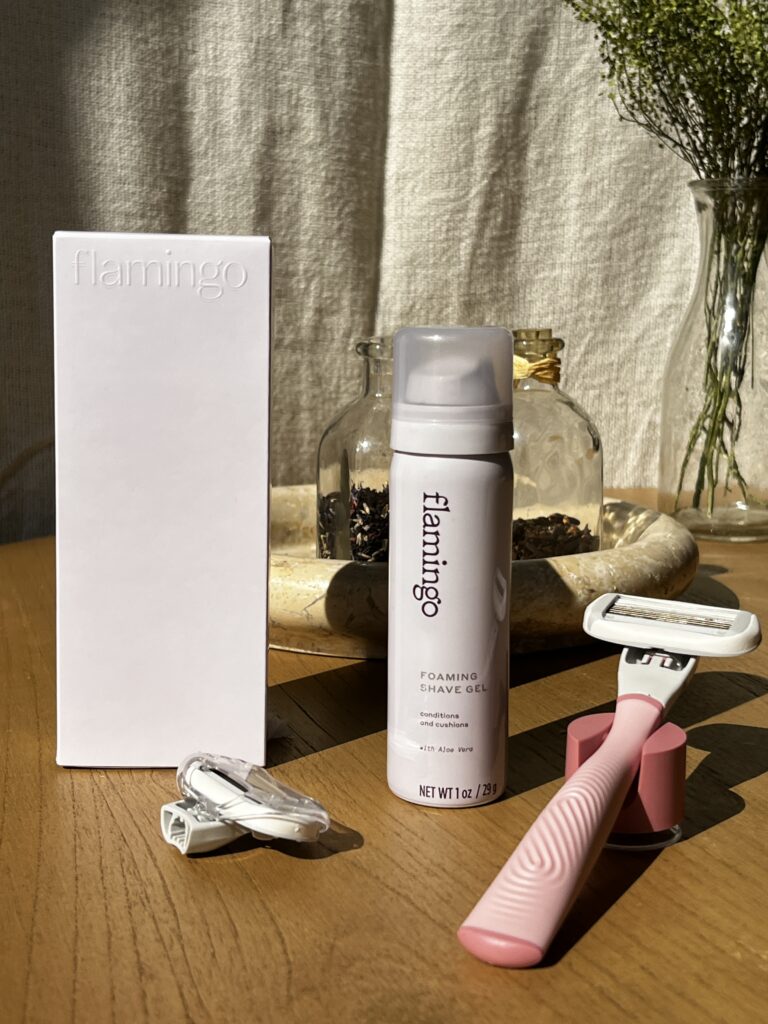 Now, at first, I was skeptical. I mean, could a razor really make that much of a difference? But I checked out their website anyway, and wow the $7 bundle kit from Flamingo really caught my eye. It included their award-winning razor, foaming shaving gel, a blade replacement, and even a shower holder for the razor. I was sold!
In this blog post, I'll share my honest review of Flamingo and why it's my new go-to for smooth, flawless legs.
My Thoughts on the Kit
The Razor
First off, the design is adorable – I mean, who doesn't love a lilac moment? But beyond that, the quality of the razor is impressive. Let me break it down for you
🪒 The Handle: This bad boy is top-notch. Right away, I could tell the handle is built to last and feels great in your hand, thanks to its non-slip grip and ergonomic design. It made for a super comfortable shave.
🪒 The Flexi-Hinge: Who else struggles with those tricky spots, like behind the knees or around the ankles? With this razor's flexible hinge, it was a breeze.
🪒 The Blades: You know what they say – the more, the merrier. And with FIVE sharp blades, this razor got me the closest, smoothest shave ever. Plus, no need to go over the same spot again and again – this razor did the job in one go.
🪒 The 360 Comfort System: Last but not least, the aloe-infused comfort system on this razor were so soothing to my sensitive skin. No more redness or irritation – just smooth, happy skin.
The Shaving Gel
Okay so the real show stopper for me was the foaming shaving gel. It's hands down the best shaving gel I've ever used. It's so cushiony, and it actually stays on during the shaving process, so a little goes a long way. Like the razor, it's infused with aloe vera but the shaving gel has shea butter too, which worked great to hydrate and moisturize my skin as I shaved. And the scent? It's amazing – hints of citrus that make me feel like I'm at a spa.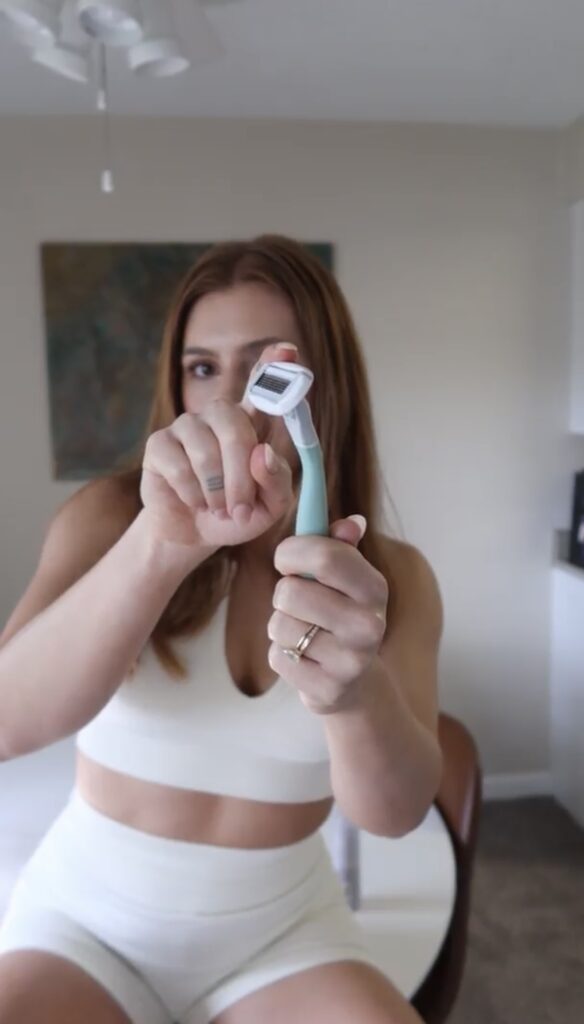 The Shower Holder
We all know that leaving your razor lying around on the shower floor or counter is a big no-no. It's like inviting all kinds of nasty bacteria to hang out with your skin, and nobody wants that. I love that the shaving kit came with a shower holder because it helps me keep my razor from places it shouldn't be.
The Blade Replacement
The blade replacement is another plus since I won't be going back to my old razor. The first blade lasted me like 8 shaves! Seriously, I'm committed to Flamingo. I even set up a subscription for blade replacements so I'm spending less than $2 a replacement – that's half the price of other premium razor brands.
My Thoughts on Flamingo
But it's not just the quality of the products that make me a Flamingo fan. I was browsing their website and found out that they make each razor handle with at least 35% recycled material and donate 1% of all sales to non-profit organizations that empower women all over the world. How awesome is that? It's like the more I learn about Flamingo, the more I love them!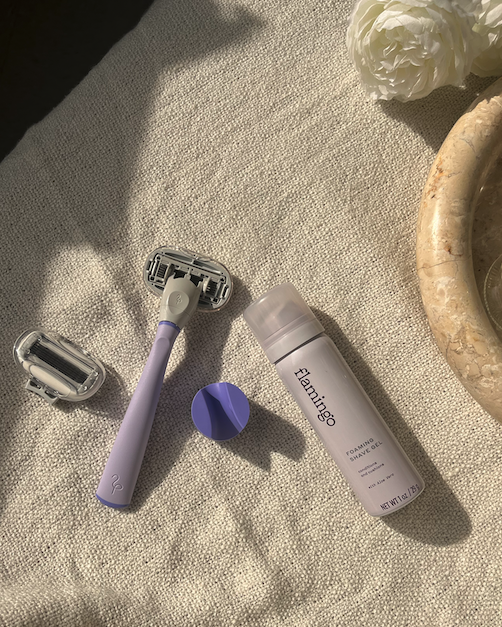 Final Thoughts
So, there you have it, my friends. If you're tired of dealing with strawberry legs, or just want to up your shaving gameI highly recommend giving Flamingo a try. From the sleek design to the impressive quality of the razor and shaving gel, this brand has won me over. Not to mention, the company's commitment to sustainability and empowering women makes me feel good about supporting them. Trust me, you won't regret giving Flamingo a chance. So, go ahead, treat yourself to a smooth and confident summer with Flamingo. Happy shaving!