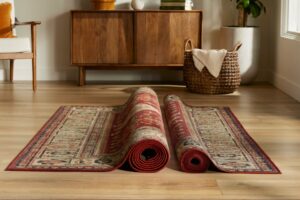 When it comes to keeping my house clean, I used to feel like I could barely keep up. I'm a single mom of two kids and one dog, I work 9-5, so I barely have time to stop and clean up messes when they occur. That's why whenever I can find hacks or products that make that clean up easier, I am in!
I have been obsessed with Ruggable machine-washable rugs after getting one as a gift last year! I got one for my living room, quickly fell in love, so I bought another for my kitchen. These rugs have stood the test of time and I love the designs, but I recently saw that Ruggable came out with a thicker version of their classic washable rug, the Premium Medium Pile Rug. Of course, being the Ruggable fangirl that I am, I had to order one and see if it was worth the hype, and if it lives up to the standard set by my other Ruggable rugs.

The short answer is, IT DOES. The Premium Medium Pile Rug exceeded all my expectations, and it has so many incredible features that the Classic rug doesn't have. But, with that being said, you really can't go wrong with either one, or both ;). I'm here to break down what makes these two rug designs different!
What's the Same?

So just like the Classic System, Ruggable's Premium Pile Rugs come with their GENIUS two-part system: the beautifully-designed Rug Cover and the nonslip base.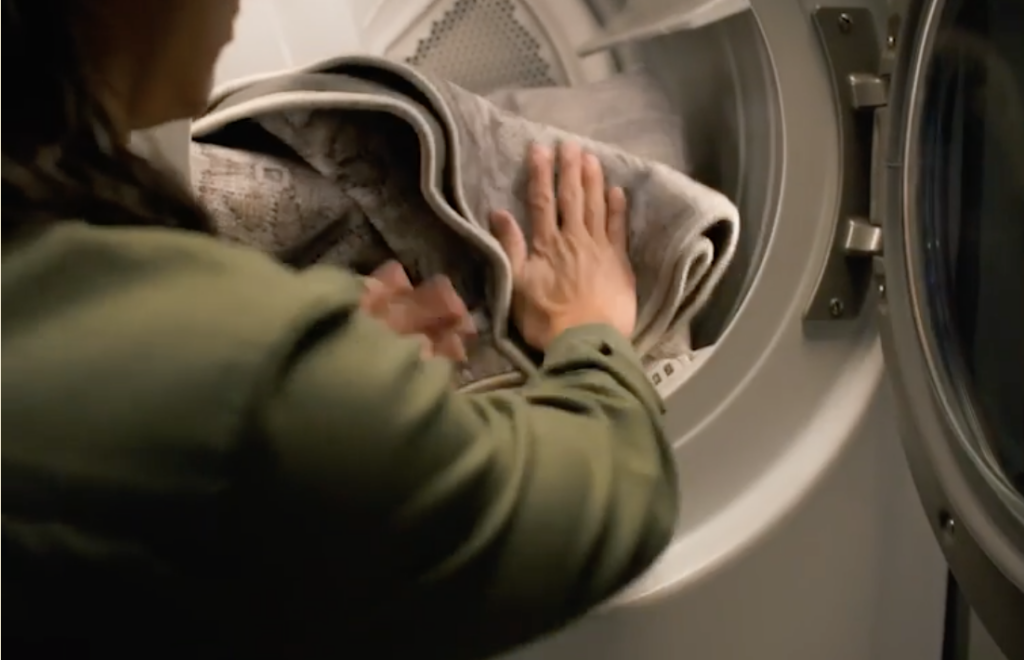 When the Rug Cover gets dirty, you can just pull it off the nonslip base, put it in the wash, and then reattach it once it's clean!

These Premium Rugs are just as beautiful and convenient as the Classic Rugs, and they are of course available in all of Ruggable's incredible and diverse designs, with a few added benefits that can help elevate your home even further.
What's the Difference?
Texture and Feel
While the Original Ruggable Rug has a sleek, low impact design, Ruggable's Premium Medium Pile Rugs embrace a thicker, more tufted style. The 7mm thick, tufted yarn looks and feels more like the high end, cushioned rugs you might find in a nice hotel, and it's actually three times thicker than their Classic Rugs. They feel luxurious, soft, and bouncy, whether I'm in socks or bare feet.
My kids love the way they feel! They both have one in their rooms, and we often lay out all their toys on the rug in the living room because it's so comfortable to play on and we don't have to worry about making a mess. It can be so hard to find decor that is functional and family friendly, but still elevates my space, so these Premium Rugs are a HUGE style win for me!
Durability
We all know Ruggable's Classic Rugs can stand up to anything—wine, milk, chocolate, paint, even my dog's messes! Whatever it is, my Ruggable rugs can take it and I can wash it all right off. Somehow, they have still managed to up their game with the invention of their Premium Rug System. The thicker Premium Medium Pile Rug covers are made with a waterproof and stain-resistant layer, which offers extra protection from stains and messes. That means that for small spills and messes, I can wipe things up quickly and I don't have to worry about any long lasting stains or marks.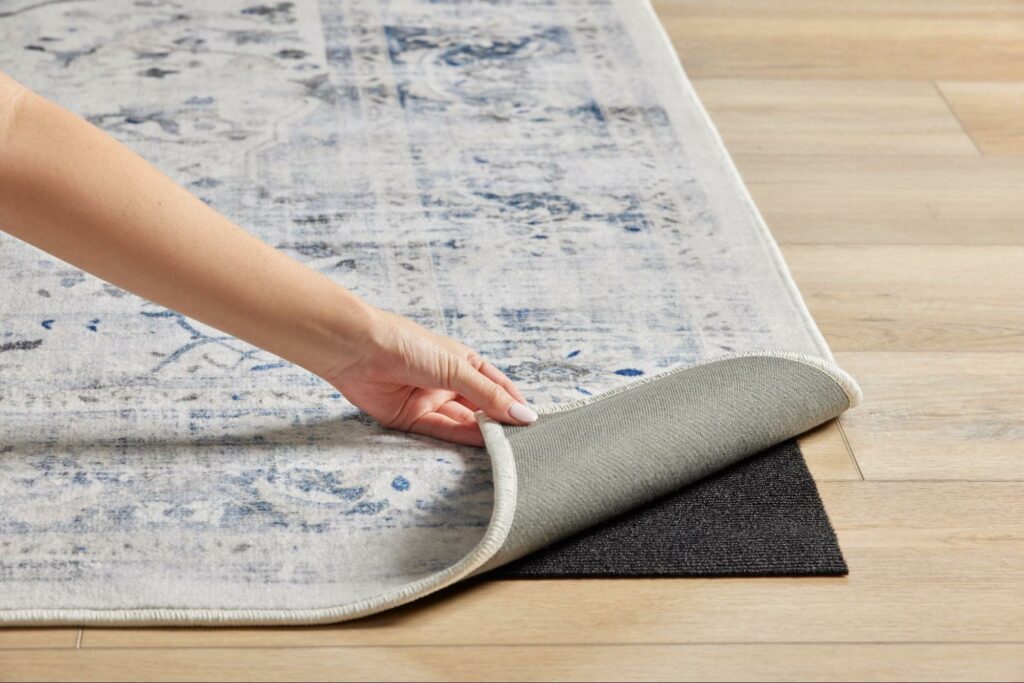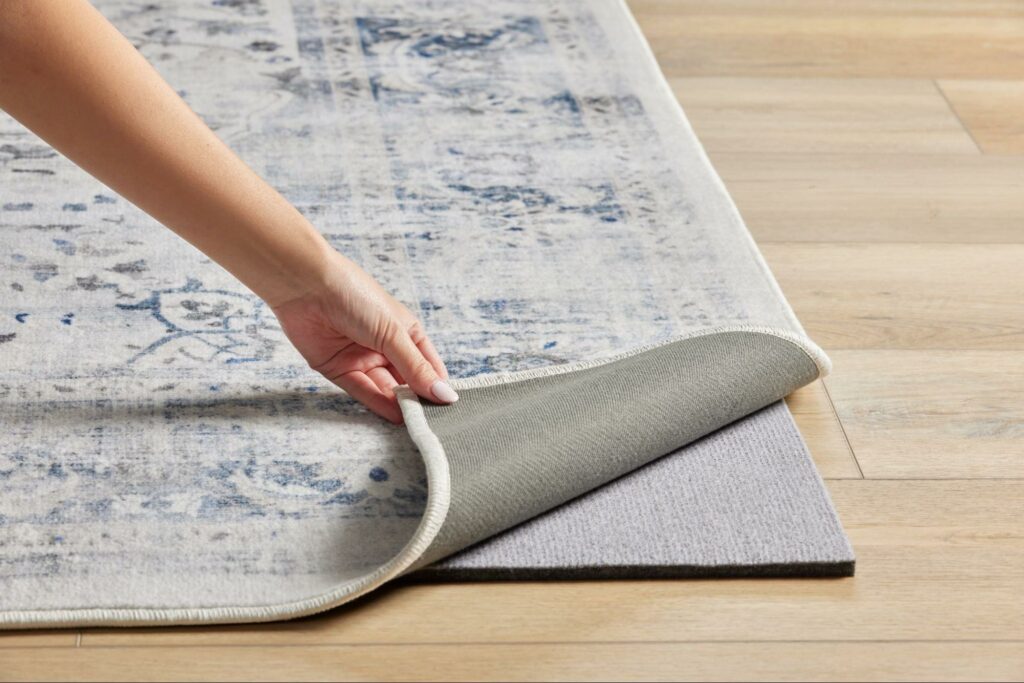 Plus, when I wash my Premium Ruggable, any stains or messes come out so easily because the protective layer hasn't let them really soak in. AND the texture stays exactly the same! That's been the most surprising thing to me, how after multiple washes the Premium Rugs still feel soft, luxurious and fresh. It's so nice to be able to clean without diminishing the quality.

Functionality
I feel like when they were making the Premium Rugs, Ruggable thought to themselves, "How can we improve every single part of these rugs?" And that's exactly what they did. I mean they even innovated the nonslip pad! The Premium rug pads are made with Cling Effect technology, so the connection between the Rug Cover and Rug Pad is even stronger than their Classic System. This ensures the Rug Cover stays firmly attached to the rug pad so there's no slipping, no sliding, and no bunching. That helps to keep me and my guests from tripping when we're walking around, and even helps to protect my floors.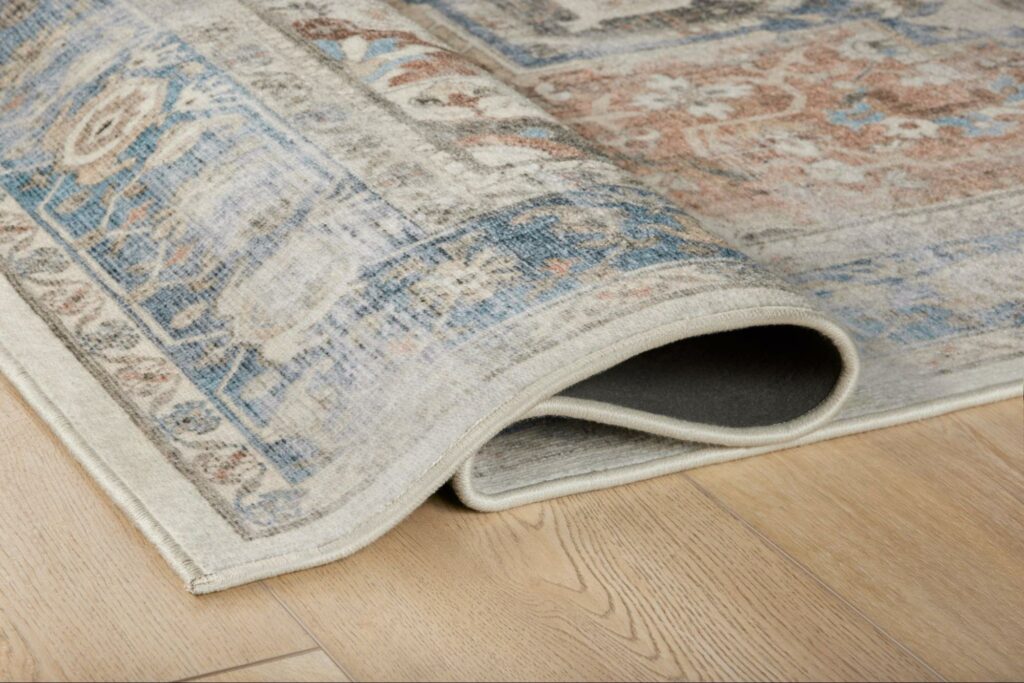 Final Take
So, there you have it! Ruggable is seriously stepping up their game with their Premium Medium Pile Rugs, and that's really saying something considering how incredible the Classic design was. They found a way to improve on perfection.
The Premium Medium Pile Rugs have everything I love about the classic Ruggable rugs—machine washability, two-part system with a nonslip pad, beautiful designs—with some incredible upgrades that have also helped to make my life easier.
The luxurious tufted wool look and texture has elevated so many of the rooms in my house, and its increased thickness and durability has made cleaning up after messes even easier. I really love when a company is clearly thinking about the best way to improve their customers' lives when they're developing new products, and it's so clear to me that Ruggable did just that when making their Premium Medium Pile Rugs. That's also why I keep going back to them.
Check out Ruggable's Premium Medium Pile Rugs and get your perfect rug right now!