Hey there, fellow adventurers! Today, I'm excited to share my latest hydration discovery – Pricklee's Variety Pack! I stumbled upon this unique gem while searching for refreshing drinks that not only keep me hydrated but also provide some extra goodness. From the moment I cracked open the first can, I knew I was in for an exciting taste experience.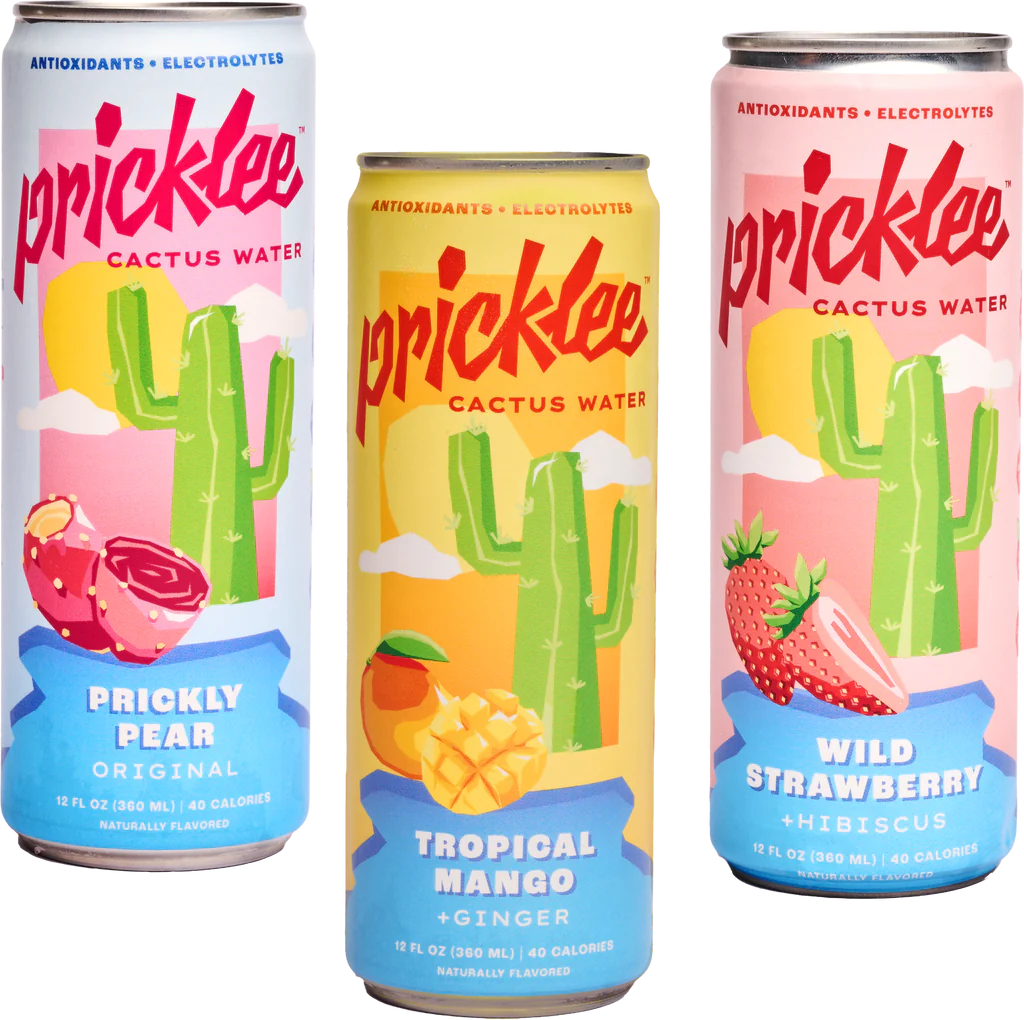 The Goodness of Cactus Water:
Pricklee's Variety Pack features a case of 12 cans filled with three mouthwatering flavors: Prickly Pear, Tropical Mango, and Wild Strawberry. What makes this drink stand out is its unique main ingredient – cactus water! Yes, you heard that right – this wonder drink is made from the most drought-resistant fruit on earth. The benefits of cactus water are unbeatable, with a natural abundance of antioxidants, electrolytes, and vitamin C, which support hydration, immunity, recovery, and even skincare. Talk about a powerhouse drink that keeps you going in style!
The Light and Refreshing Flavors:
As I tried each flavor, I couldn't help but be delighted by their light and refreshing profiles. The Prickly Pear flavor offered a subtle sweetness with a hint of tanginess, while the Tropical Mango swept me away to a beach paradise with every sip. As for the Wild Strawberry, it reminded me of plucking fresh strawberries straight from the garden! However, I must admit that if you're a "sweet tooth," these flavors might be more on the subtle side. But hey, sometimes it's nice to take a break from overly sugary drinks and enjoy the natural essence of fruits.

A Clean and Nutritious Choice:
One thing I absolutely love about Pricklee's Variety Pack is its commitment to a healthier lifestyle. With no carbonation or caffeine, it's perfect for those looking to avoid unnecessary jitters. Plus, it's non-GMO, plant-based, and gluten-free – catering to various dietary preferences without compromising on taste. It's an excellent option for anyone seeking a clean and nutritious beverage that supports both body and mind.
The Verdict:
Don't miss out on this fantastic opportunity to try Pricklee's Variety Pack for yourself! With a price tag of just $34.95, you get 12 cans of goodness that'll keep you hydrated and invigorated throughout your daily adventures. Embrace the power of the cactus and let these flavors take you on a delicious journey. Get your pack today and quench your thirst in the most delightful way possible! Cheers to good health and happy sipping! 🌵💧