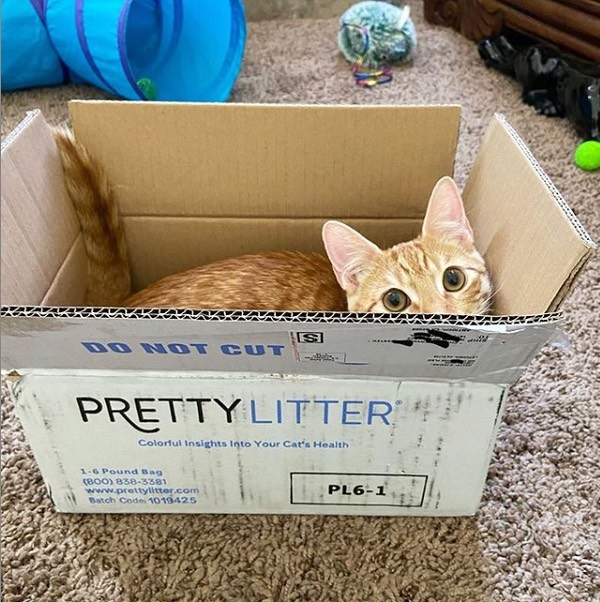 My cat, Jingles, is like my child. A few weeks ago he got a UTI but didn't start showing symptoms until about a week after. He had to stay overnight at the vet for monitored care and I felt awful. It was the most traumatic experience and it was very expensive.
My vet recommended that I get PrettyLitter for Jingles. PrettyLitter is made of gel, silica beads that change color based on the pH of your cat's urine to alert you of potential health issues. It can alert you of UTIs, infections, and even kidney problems.
My vet told me issues like this could be avoided with PrettyLitter because with Jingle's UTI, the litter would have turned blue and I immediately would have known that something was off. She told me cats are notorious for hiding illness so PrettyLitter's color-changing function is extremely valuable. That made me feel a hint less awful about Jingles getting sick so I knew I had to order PrettyLitter so this would never happen again.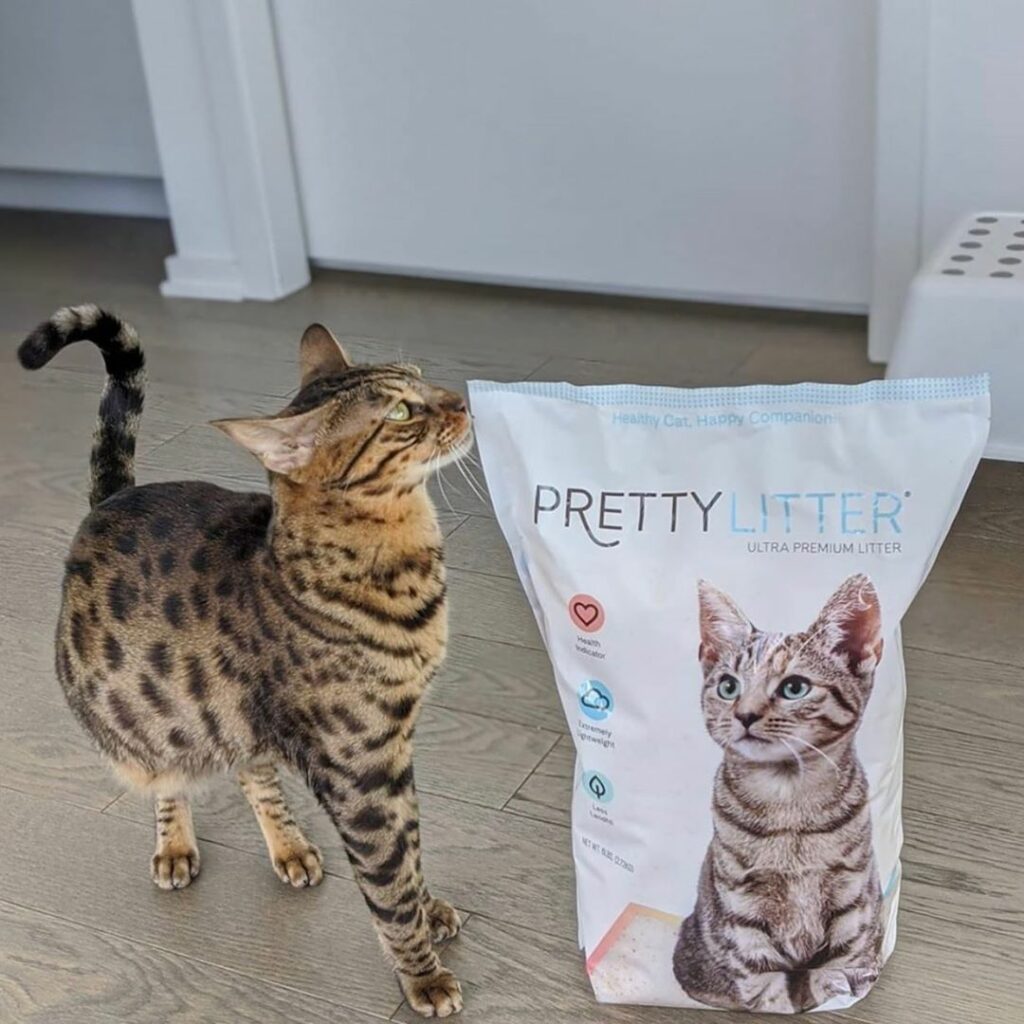 I've had PrettyLitter for about a month now and last week, when the litter turned blue, I took Jingles to the vet and got the prescription he needed for his UTI immediately. Thankfully, with the help of PrettyLitter, we caught his UTI early and he was fine a few days later!
If I didn't have PrettyLitter, it would have been the same situation as last time and that is scary to even think about.
PrettyLitter has eased all my worries when it comes to Jingles' health and that is worth its weight in gold! I will do everything in my power to help Jingles stay happy and healthy and PrettyLitter really helps me with that. I am so, so grateful!
Every cat owner needs PrettyLitter… it is worth every penny!