In the hustle and bustle of city life, having a reliable and stylish bag is a must. Recently, I've had the pleasure of getting acquainted with the Monos Metro Sling Bag in classic black. Join me as I share my personal journey with this sleek and functional accessory!
Effortlessly Chic
The moment I unboxed the Monos Metro Sling Bag, I was struck by its effortless chicness. The black exterior exudes a timeless elegance that pairs seamlessly with any outfit. The minimalistic design and premium materials hinted at the quality within.
Upon closer inspection, I was pleasantly surprised by how much this compact bag could hold. Its thoughtfully designed compartments allowed me to organize my essentials with ease. From my wallet to my smartphone, keys, and even a small notebook, everything found its place.
Comfortable and Adjustable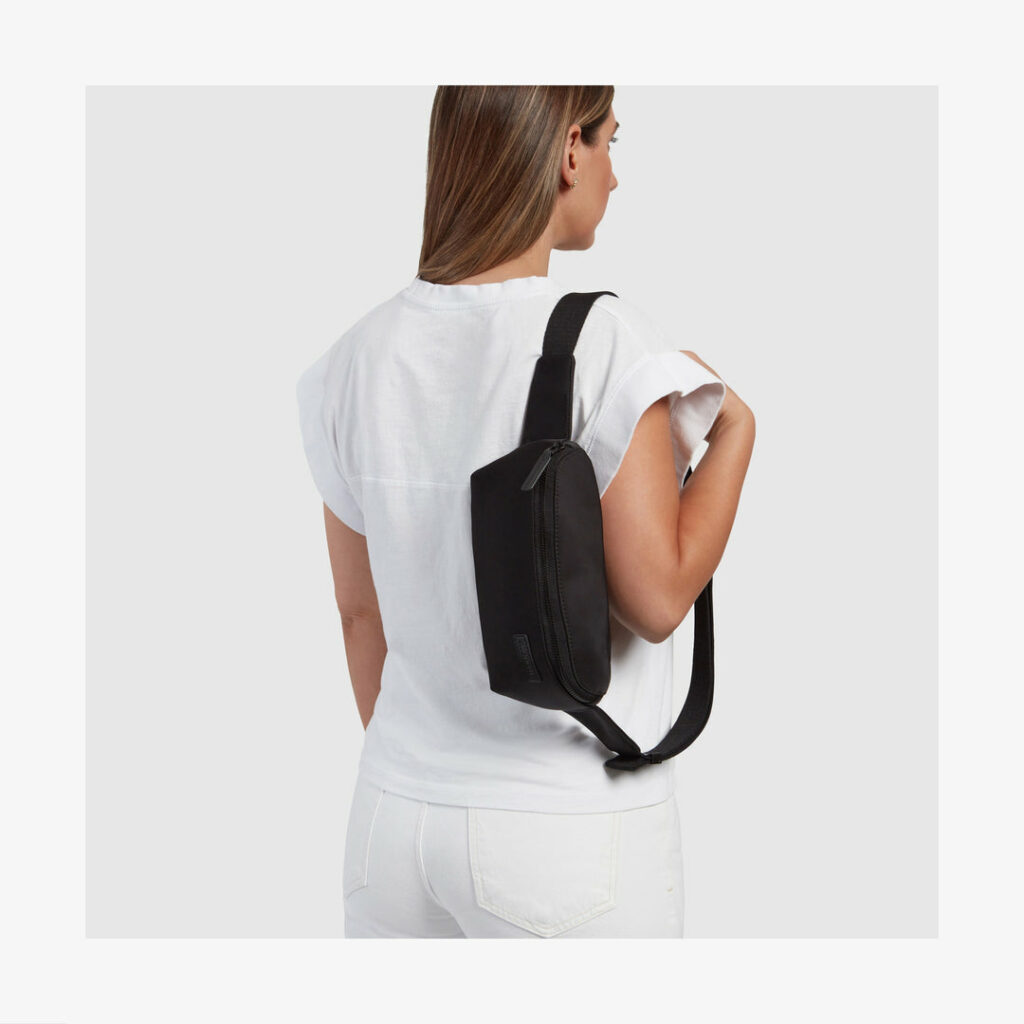 The comfort factor of a sling bag can't be overstated, and Monos nailed it. The adjustable strap allowed me to find the perfect fit, whether I wore it crossbody or over one shoulder. It sat comfortably against my body, making it ideal for a day of city exploration. It can seamlessly transition from casual brunches to business meetings and evening outings. Its adaptability aligns perfectly with my dynamic city lifestyle.
Minor Quirk: Zipper Tug
Now, for a minor quirk. The zipper tug, while sleek and discreet, took a little getting used to. It's intentionally low-profile, which adds to the bag's aesthetic appeal, but it can be a bit tricky to locate without looking.
A Stylish Companion
In conclusion, my journey with the Monos Metro Sling Bag has been nothing short of satisfying. Its combination of style, functionality, and quality makes it a stylish companion for urban living. If you're in search of a versatile and elegant bag that effortlessly adapts to your daily adventures, for only $68, the Monos Metro Sling Bag is a solid choice. It's become an integral part of my daily routine, and I look forward to the continued convenience and style it brings to my life!