Hey fashionistas! I recently stumbled upon a true fashion gem that I couldn't wait to share with you all: The Blazer Dress by Vetta. Trust me, this little beauty is not your average blazer. It's more like a dress, a vest, and a blazer, all rolled into one! Join me as I recount my personal experiences with this game-changing wardrobe essential.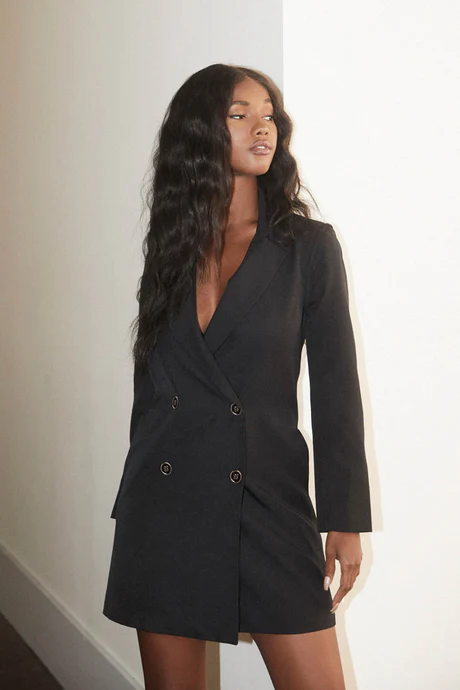 Versatile Vibes:
Okay, here's the scoop: The Blazer Dress is seriously versatile. It comes with removable sleeves, which means you can easily transform it into a stylish vest when you're in the mood for something a little less buttoned-up. But wait, there's more! With a few quick button adjustments, it morphs into a classy dress that radiates confidence and elegance. Talk about a fashion chameleon!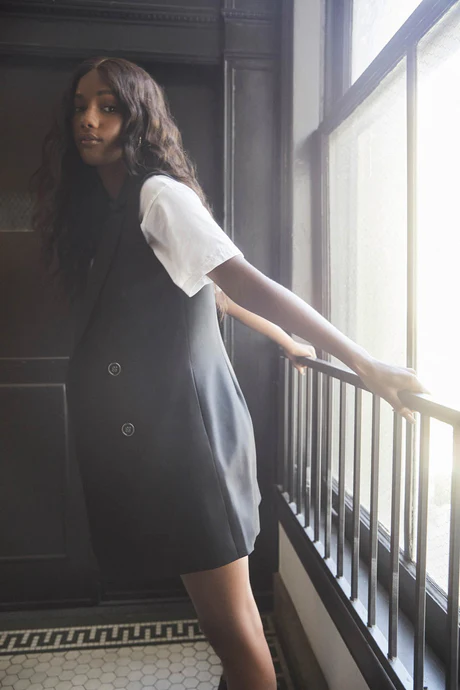 Classic with a Modern Twist:
What I love about The Blazer Dress is how effortlessly it combines classic elements with a contemporary edge. The clean lines and structured silhouette give it a timeless appeal that works for any occasion. Need a polished office look? Pair it with heels and you're good to go. Want to rock a trendy weekend outfit? Simply throw on a casual t-shirt underneath and you've nailed it. Trust me, this dress will take your style game to new heights.
Sustainable Style:
Now, let's talk about sustainability because it matters, right? Vetta's got us covered on that front too. The Blazer Dress is crafted from 100% recycled fabric, making it a guilt-free choice for those who care about the environment. Even the packaging is made from recycled materials! It's refreshing to know that while looking fabulous, we're also doing our part to reduce waste. Kudos to Vetta for their eco-friendly approach.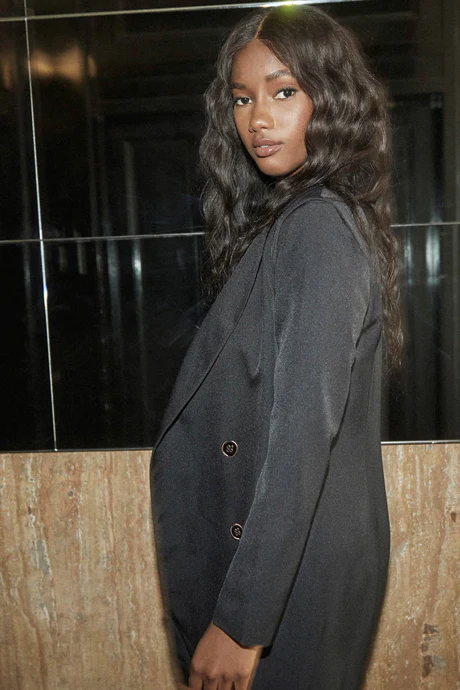 A Minor Consideration:
Now, let's get real for a sec. As much as I adore The Blazer Dress, there's one thing to keep in mind: its oversized design. When I wore it as a dress, I found it a tad too low-cut for the office, and not quite fitted enough for a night out. But hey, that's easily solved by accessorizing or adding a camisole or belt to achieve the desired look. Just a minor hiccup in an otherwise fabulous fashion piece.
Wrap-Up:
So, my fellow fashion enthusiasts, if you're on the lookout for a versatile, sustainably-made piece that effortlessly blends classic and modern elements, The Blazer Dress by Vetta should be on your radar. It's become an indispensable addition to my wardrobe, and I'm confident it will become one of your favorites too. So, why not treat yourself to this fashion-forward find? Trust me, you won't regret it!
Ready to upgrade your style game? Discover the magic of The Blazer Dress priced at $188 and embark on your own fashion revolution. Embrace style, versatility, and sustainability in one chic package.