A Dainty Delight for Every Occasion
Hey there, fellow fashionistas! Today, I want to share my thoughts on the Kendra Scott Merrick Chain Necklace in Gold, a little gem that has quickly become a must-have in my jewelry collection. Let me spill the beans on why this dainty piece has won me over!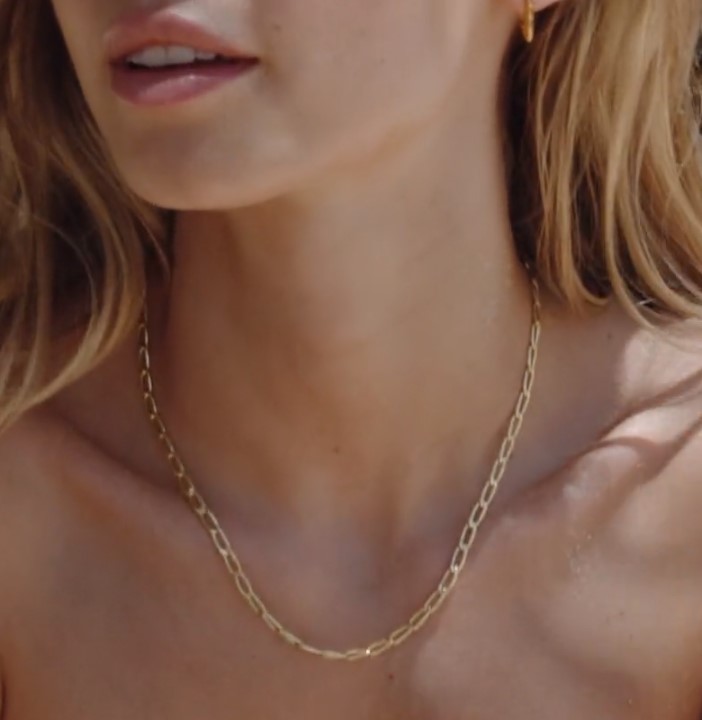 This Piece Goes With Everything
First off, let's talk about its versatility. The Merrick Chain Necklace is a true style essential that effortlessly elevates any of my outfits, be it a casual day out, a professional work look, or a glamorous event. Its timeless design ensures that my style never goes out of fashion, making it a staple piece worth investing in. And here's a pro tip: if you're into the layered necklace trend like me, the Layer It! Necklace Clasp is a total game-changer for me, keeping those tiers tangle-free!
Less is more!
One thing I absolutely adore about this necklace is its simplicity. It's a minimalist's dream come true! I love how it pairs beautifully with other necklaces in my collection, adding just the right amount of sophistication to my overall look. I wear it everywhere – yes, even in the shower, outside, and even while I'm catching some Z's. And guess what? It hasn't tarnished at all! Talk about a durable beauty.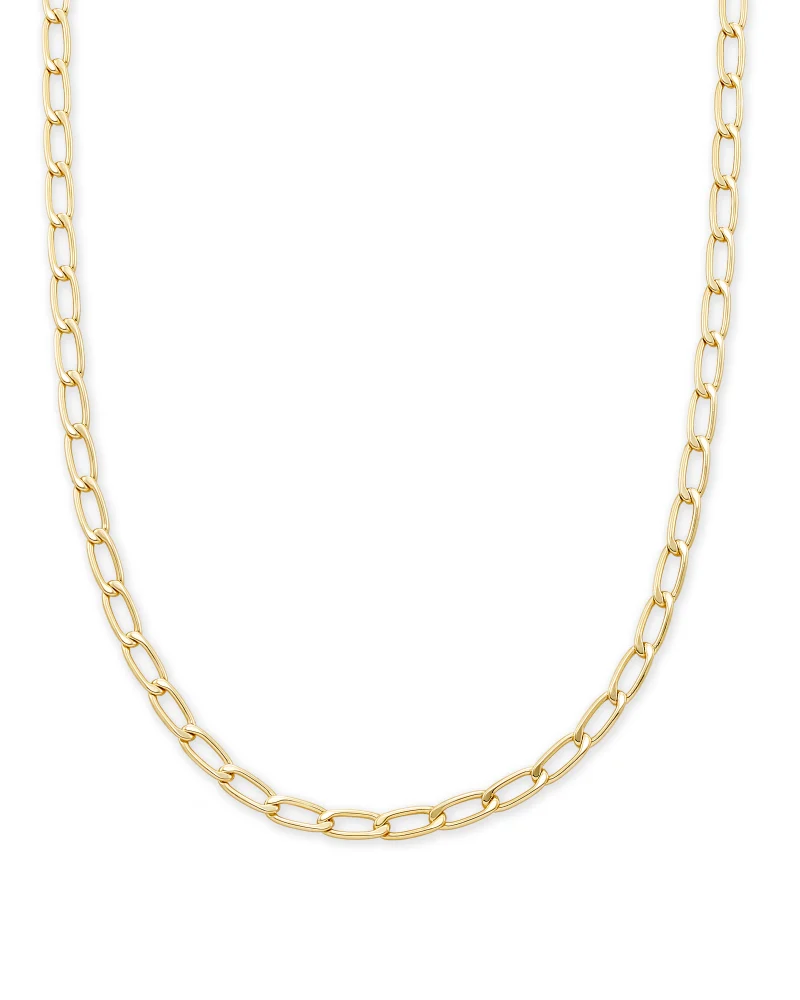 Now, let's address the tiny hiccup.
Unfortunately, I must admit that the Merrick Chain Necklace is not entirely true to size. While it still looks stunning on, I did find it to be a bit shorter than expected. But honestly, that hasn't stopped me from wearing it every chance I get! I've learned to work around it and adapt my styling to fit the necklace just right.
The Final Verdict
So, my dear style enthusiasts, if you're on the hunt for a chic and reliable necklace that can be your everyday go-to, look no further than Kendra Scott's Merrick Chain Necklace in Gold. Trust me when I say, you won't be disappointed. It's the perfect addition to your jewelry collection. it's a steal for the elegance it brings to your ensemble. Treat yourself just for $50 and shine on!