Let's Talk Ingredients: Vegan-Friendly and Probiotic-Powered
Hey, beauty enthusiasts! Today, I wanted to spill the tea on something that's been giving my skin a healthy bounce lately – The Beauty Chef's Collagen Inner Beauty Boost. Seriously, guys, if you're into that glowing skin vibe, you gotta hear about this berry-flavored elixir that's been a game-changer for me!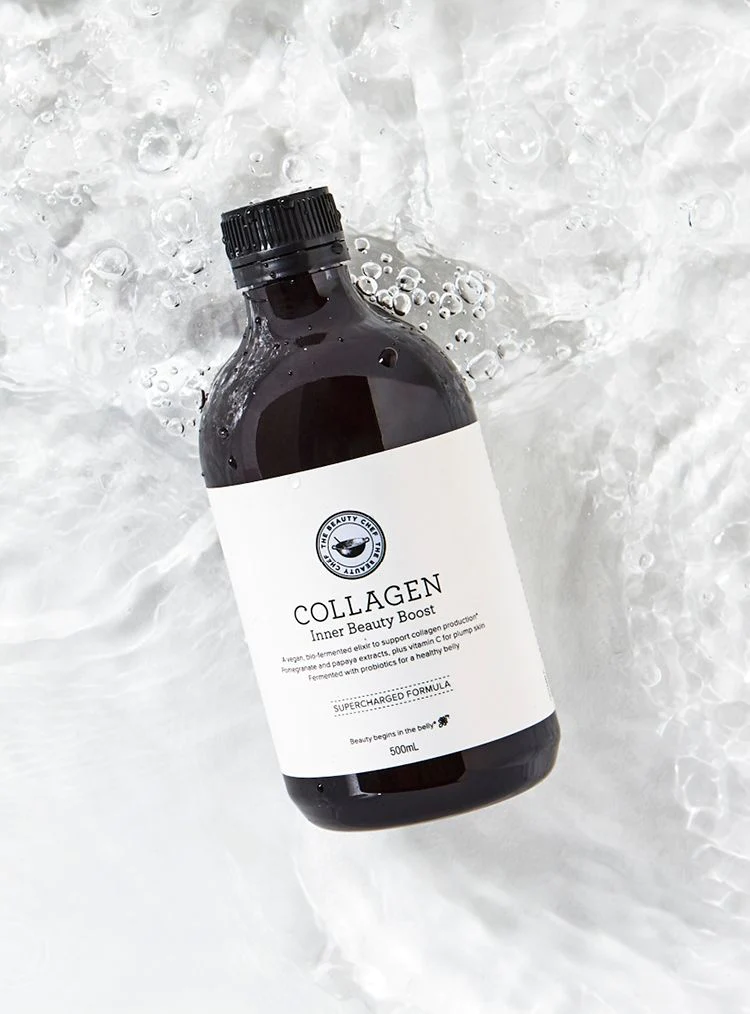 Plant-Powered Goodness with a Probiotic Twist
So, let's chat about the ingredients – it's all vegan-friendly, which is a big win for me since I've been trying to incorporate more plant-based goodies into my routine. But what really caught my attention is the whole probiotic thing. The Beauty Chef has this unique fermentation process called Flora Culture™ that adds a natural broad-spectrum probiotic to the mix. Sounds fancy, right? But it's basically a one-two punch for my skin and my belly, keeping everything in harmony.
A Boost of Collagen Support
Let's get down to business – collagen support! This elixir is a powerhouse of organic maqui berry, acai, papaya, blueberry, goji berry, and pomegranate powders, all known for their skin-loving goodness. And we can't overlook the dynamic duo of vitamin C and zinc that join the party, working their magic on collagen formation and supporting healthy skin structure. Believe me, it's like a happy dance for your skin.
Personal Experience:
I have to share my experience with this elixir because it genuinely surprised me. After incorporating it into my daily routine for a few weeks, I noticed a difference in my skin's texture and radiance. The dry patches that had been bothering me seemed less prominent, and my skin looked plumper and more vibrant. I love how the mix of berries and fruits gives it a delicious twist, making it a joy to consume every day. It's like treating my skin to a nourishing smoothie from the inside out! While it's not a magical overnight transformation, the gradual improvement is undeniable. My skin feels happier and healthier, and that, my friends, is the ultimate win!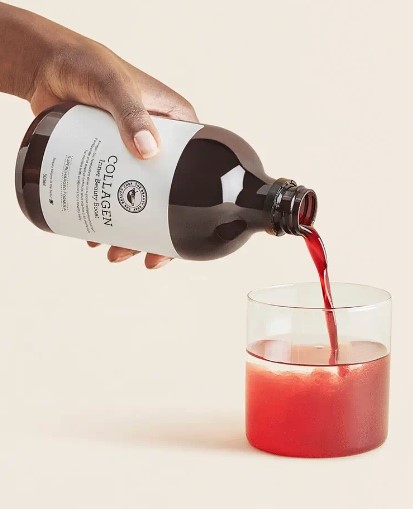 A Splurge That's Totally Worth It
Now, here's the part I've got to be real about – this elixir isn't exactly a budget buy. It's a bit on the pricier side, and I was a little hesitant at first. But let me tell you, the results have been worth it. My skin feels smoother, looks more radiant, and I'm just feeling more confident overall.
Embrace the Glow Today!
There you go, fellow beauty enthusiasts! If you're on the hunt for a natural way to enhance that gorgeous glow, I highly recommend trying out The Beauty Chef's Collagen Inner Beauty Boost. Personally, it's been a game-changer for my skin, and who knows, it might just be the secret weapon your skin needs too! 😉
At $49, it's a small investment, but let me tell you, the results are priceless. This bio-fermented elixir has been like a skin-saver for me, and I can't help but spread the love! Trust me, your skin will thank you for this delicious and nourishing treat!