Hey there, beauty enthusiasts! Today, I want to spill the beans on a skincare set that has become a staple in my routine: the Biossance Rapid Radiance Set. If you're on a quest for that radiant, lit-from-within glow, keep reading because this one's for you!
Star of the Show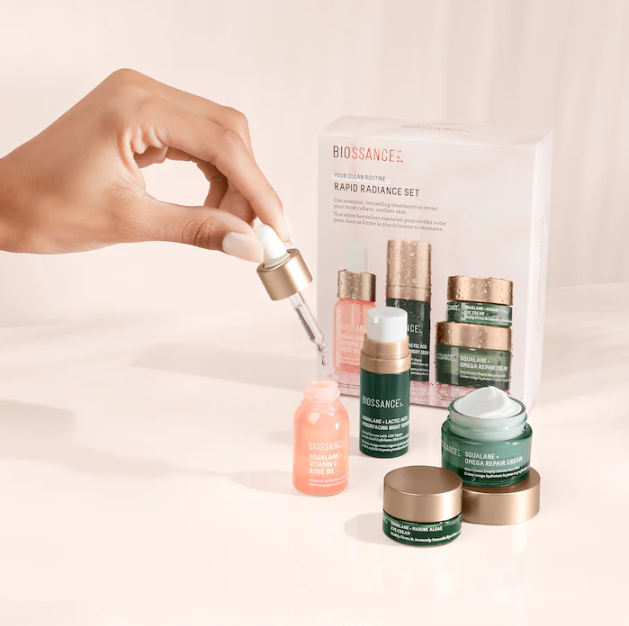 The Biossance Squalane + Vitamin C Rose Oil. This lightweight oil is like a burst of sunshine for your skin. The combination of squalane and vitamin C works wonders to brighten and even out my complexion, leaving it looking fresh and luminous. It absorbs quickly without leaving any greasy residue, which is a huge plus for those of us with oily or combination skin.
Now, let's talk about the Biossance Squalane + Peptide Eye Gel. As someone who constantly battles dark circles and puffiness, finding an eye gel that actually works is like finding a needle in a haystack. But this one hit the mark! The lightweight gel formula instantly refreshes and hydrates my under-eye area, reducing the appearance of puffiness and giving me a more awake and youthful look. It's become a must-have step in my morning routine!
The Biossance Squalane + Probiotic Gel Moisturizer is a game-changer for anyone with oily or acne-prone skin. The lightweight gel texture sinks in effortlessly, providing a burst of hydration without clogging pores or leaving a heavy residue. I appreciate how it leaves my skin feeling plump and nourished, without any greasiness. Plus, the added probiotics help balance my skin's microbiome, keeping those pesky breakouts at bay. It's a win-win!
Areas for improvement?
While I adore the Biossance Rapid Radiance Set, there are a couple of minor drawbacks worth mentioning. Firstly, the scent of the products might not be for everyone. Personally, I enjoy the subtle botanical fragrance, but if you're sensitive to scents, it might take some getting used to. Thankfully, the scent dissipates quickly after application.
Another thing to note is that the set may not be suitable for those with very dry or mature skin, as the lightweight formulations might not provide enough moisture for those specific needs. However, if you're willing to layer it with a richer moisturizer or serum, you can still benefit from the brightening and radiance-boosting effects.
My Final Thoughts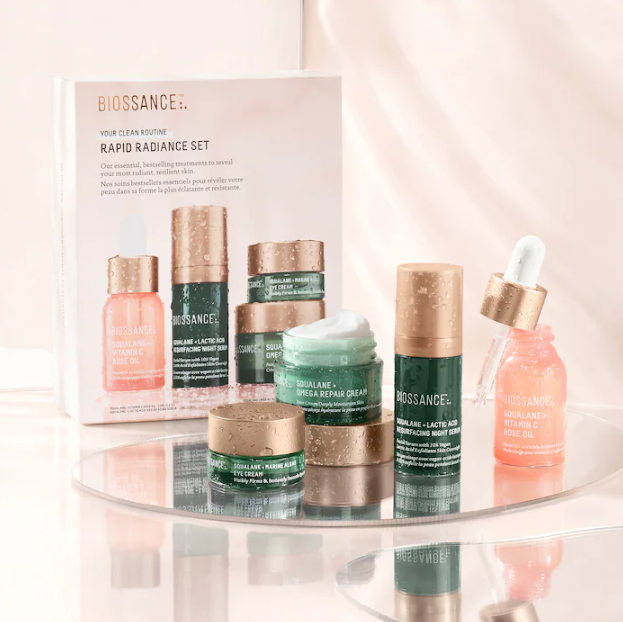 Biossance Rapid Radiance Set is a skincare dream come true. It effortlessly enhances my natural glow, leaving my skin looking fresh and healthy. While there are a few minor caveats, the overall performance and results make it a worthy addition to any skincare routine. Trust me, your complexion will thank you for as low as $35!