Hey there, fellow sip enthusiasts! Today, I wanted to chat about a little gem that has brought a delightful touch to my beverage-carrying adventures. It's called the Baggu Wine/Water Carrier from Heaven Market, and let me tell you, it has become my go-to for keeping my drinks snug and stylish.
Cozy and Adjustable:
First off, let me gush about the adjustable strap and cushioned exterior of the Baggu Wine/Water Carrier. It's like a warm hug for my bottle! I love how I can customize the length of the strap to suit my carrying preference, making it super comfortable to tote around. Trust me, having a cozy nook for my favorite beverage truly enhances the sipping experience!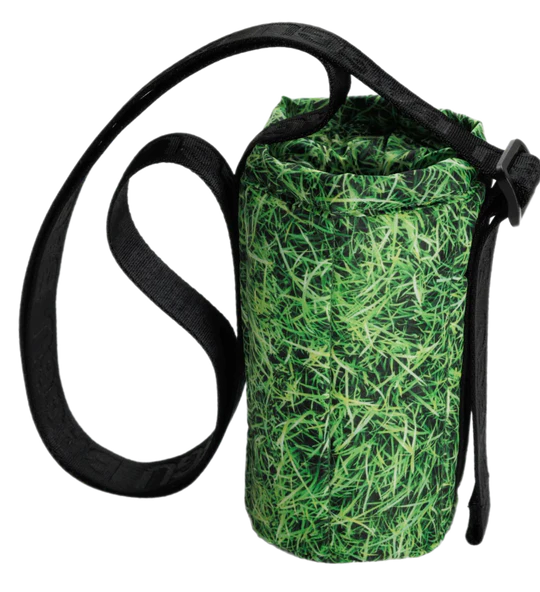 Perfect Fit, Any Bottle Size:
Now, here's the really nifty thing about this carrier: it fits almost any water bottle size like a charm. But guess what? It's not just for water! The Baggu Wine/Water Carrier happens to be a perfect match for wine bottles too. So, whether I'm enjoying a glass of wine on a picnic or staying hydrated during my yoga sessions, my trusty carrier has got my back. Or should I say, bottle?
Environmentally Conscious:
Being eco-conscious is important to me, and that's why I'm thrilled with Heaven Market's dedication to sustainability. The Baggu Wine/Water Carrier is made from 100% recycled polyester, which makes me feel good about my sipping choices. It's a small step, but every little bit counts, right? So, sip away with the knowledge that you're making a planet-friendly choice!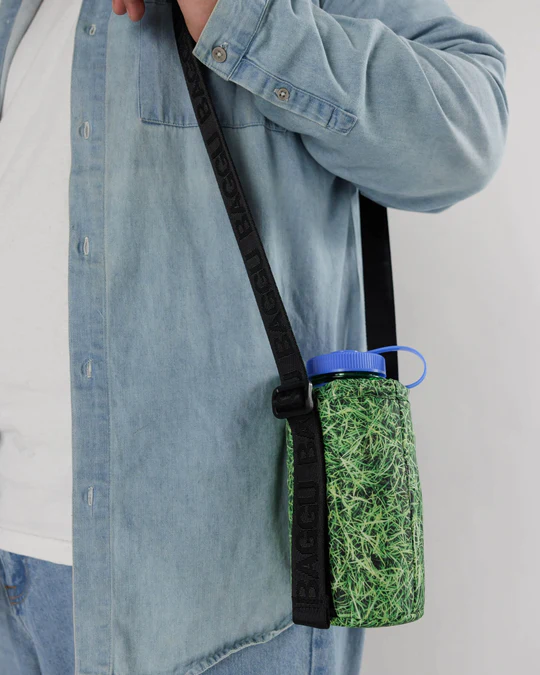 The Wishful Con:
Now, let's get real for a moment. As much as I adore my Baggu Wine/Water Carrier, I can't help but daydream about having more design options. Don't get me wrong, the classic design is lovely and timeless, but wouldn't it be fantastic to have a range of patterns and colors to match different moods and styles? A little splash of personal flair would take this already fantastic product to the next level!
Conclusion:
To wrap it up, if you're on the lookout for a practical and stylish carrier for your water or wine bottles, give Heaven Market's Baggu Wine/Water Carrier a go. Trust me, it has become an indispensable part of my daily routine. Although I can't help but dream about more design choices, I still can't get enough of its adjustable strap, cozy cushioning, and perfect fit for various bottle sizes. So, if you're ready to elevate your beverage-carrying game, why not treat yourself to this marvelous accessory?
In case you're interested, you can find the Baggu Wine/Water Carrier at Heaven Market for just $34. It's a cozy sipper's dream come true!