As someone who has always cherished organized spaces and functional accessories, I couldn't wait to share my experience with the Mon Purse Leather Cosmetic Bag in classic black. This compact beauty companion has been by my side for a while, and I'm eager to highlight its many virtues!
First Impressions: Aesthetic Delight
Upon unboxing the Mon Purse Cosmetic Bag, I was immediately struck by its elegant simplicity. The smooth, black leather exterior exudes a timeless sophistication that effortlessly complements my other accessories. The gold-toned zipper adds a subtle touch of luxury, making it a joy to use.
A Daily Essential
While compact in size, this cosmetic bag boasts a surprising amount of space. It easily accommodates my daily essentials, from lipsticks and foundations to brushes and even a small palette. The cleverly designed interior pockets and compartments keep everything neatly organized, preventing any frantic rummaging.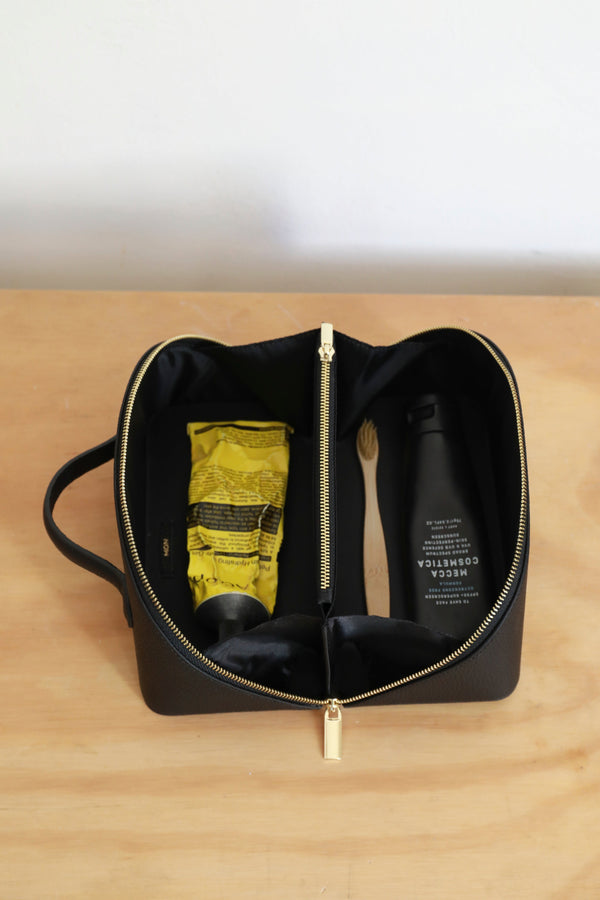 Another standout feature of it is how easy it is to maintain. A quick wipe with a damp cloth is usually all it takes to keep it looking pristine. This low-maintenance aspect is particularly appreciated in a cosmetic bag that comes into contact with makeup regularly. The quality of the leather used in this bag is truly commendable. It's not only beautiful to look at but also durable.
Now, Let's Address the Drawback
No product is without its flaws, and the Mon Purse Cosmetic Bag is no exception. The price point may be a bit higher than some other cosmetic bags on the market. However, when considering the quality of materials and craftsmanship, it's a worthwhile investment.
Final Thoughts: A Chic and Functional Companion
The Mon Purse Leather Cosmetic Bag in black is a chic and functional companion for anyone who values style and organization in their beauty routine. Its compact size encourages me to curate a selection of my absolute must-haves, ensuring I'm never weighed down by unnecessary clutter. Its timeless aesthetic, quality craftsmanship, and ease of maintenance make it a reliable choice.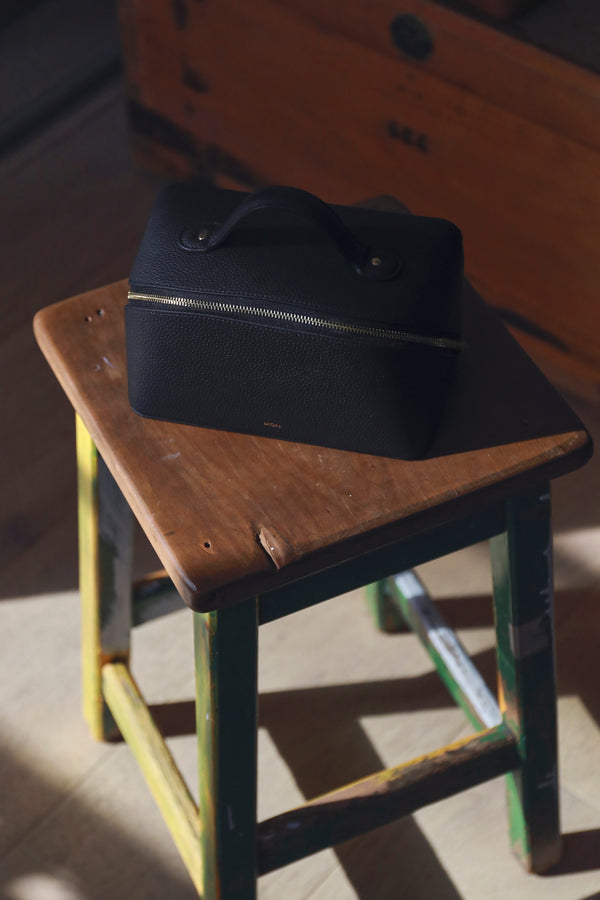 For only $90, it has become an essential companion for travel as well, fitting easily into my luggage without taking up precious space. This bag proves that elegance and practicality can indeed coexist!