You know that moment when you're thinking about needing something, and Instagram fortuitously delivers an ad for just that thing? Well that's exactly what happened when I stumbled across Ruggable, a washable rug company that claims to be life-proof in all senses of the word.
Ruggable is The Original Washable Rug®, which already set my expectations high. If you're the first to the game, you should play it the best, right? I decided to put it to the test and order my very own, and here's how it went…
Design & Size Choice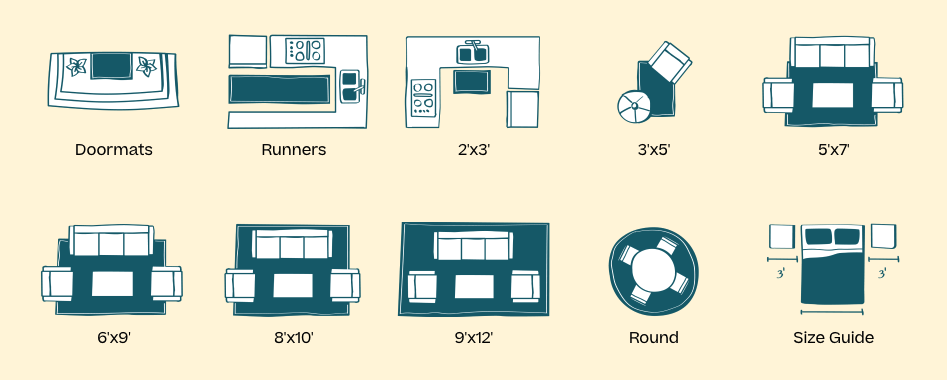 Ruggable seems to have options for every room and space in my house (including outdoor rugs, not pictured in the preview above). Most other rug companies I've seen only go up to 8'x10' at best, but I have a pretty large space and was pleasantly surprised to see the 9'x12' option.
Even more impressive than that was the wide variety of designs. They have everything from boho and geometric to rugs for kids' rooms and collabs with artists like Jonathan Adler. I truly can't imagine someone not finding a style that works for their space.
All in all, the universe compelled me to buy the Cynthia Rowley Suzani White Rug.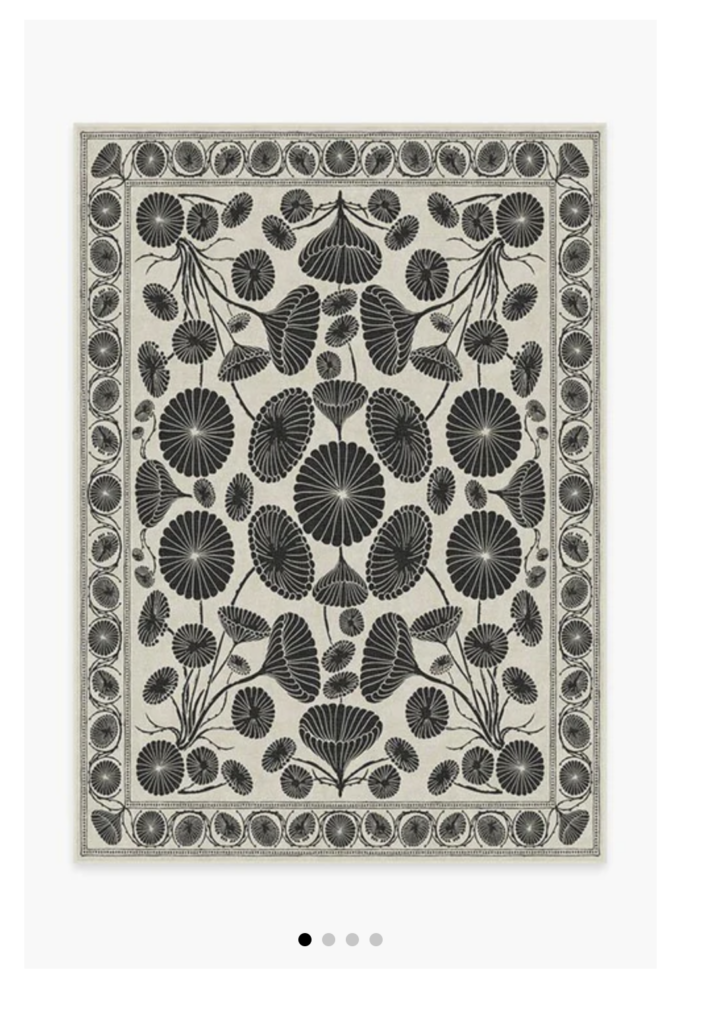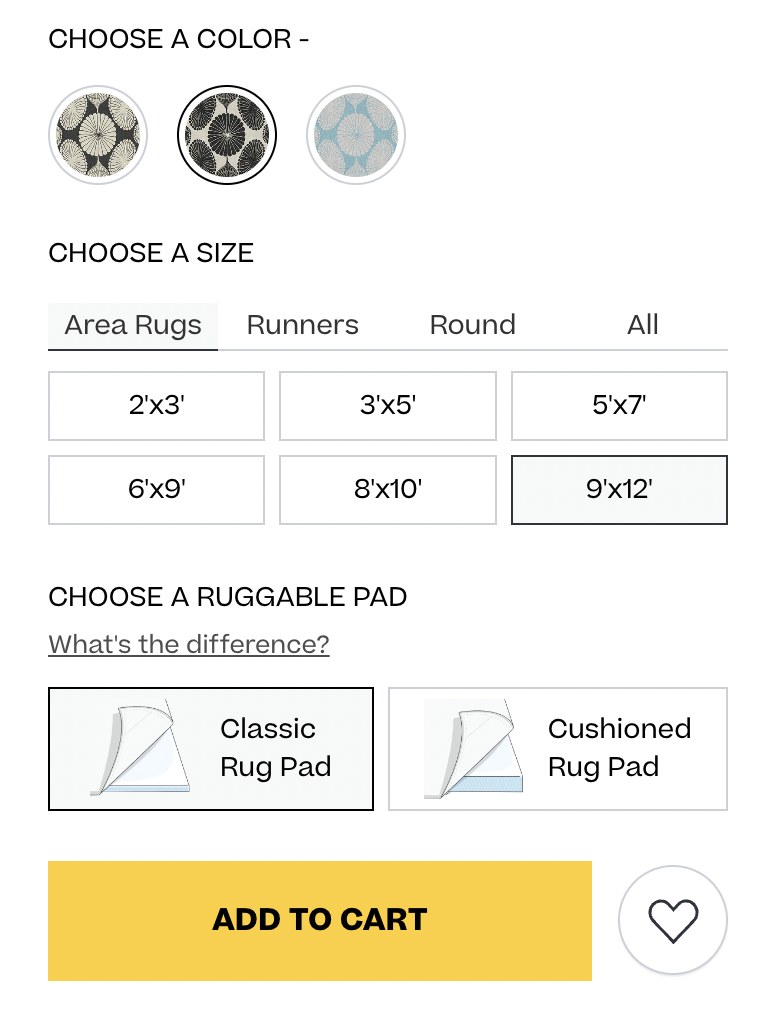 Shipping & Delivery
Not much to say here other than everything came in a timely manner, tracking was available throughout the whole process, and it came to my door in a cute box.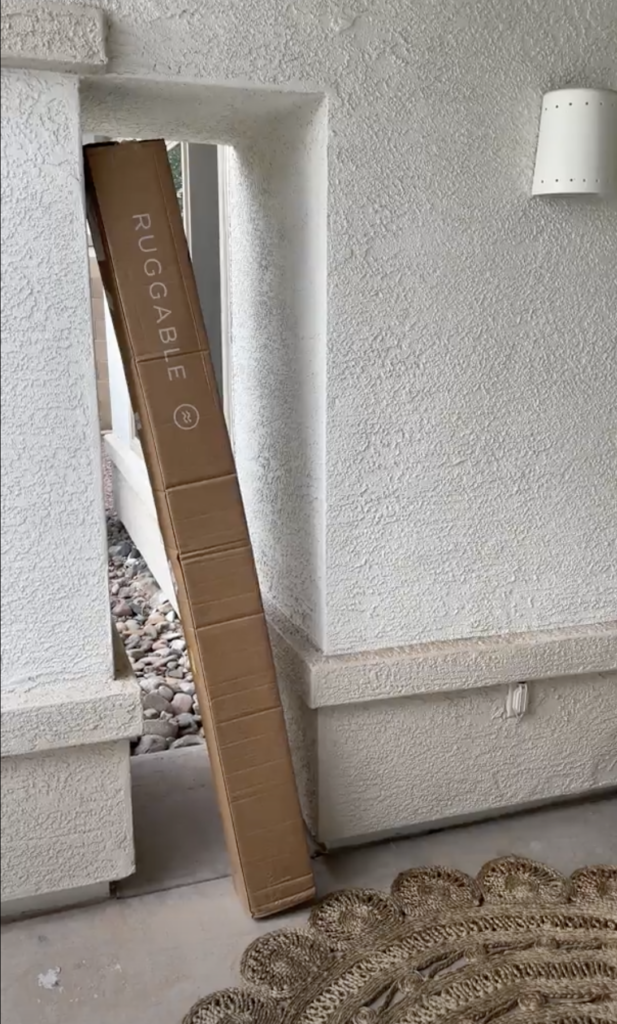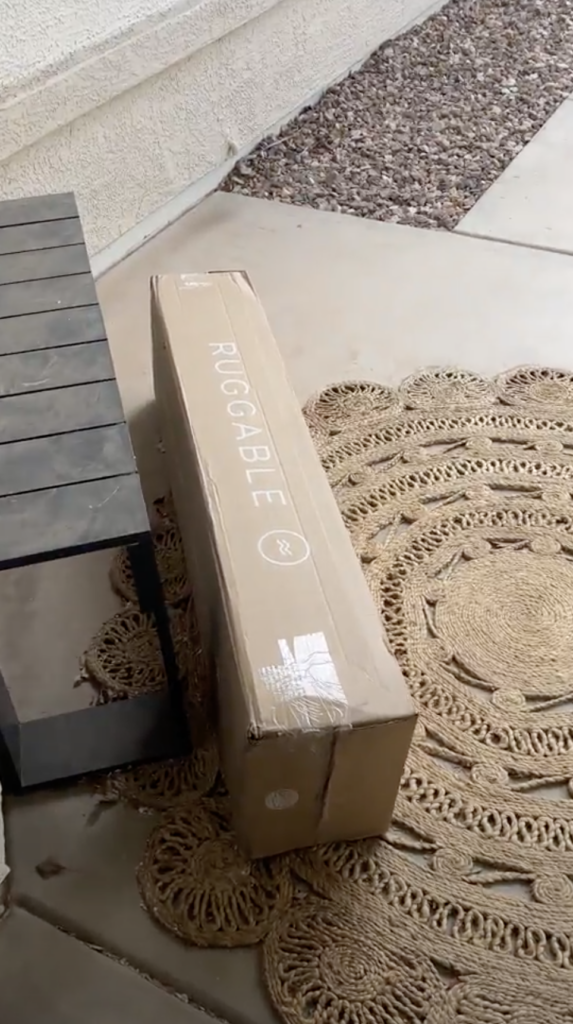 Assembly
I was a little worried about this part considering I had just ordered a massive rug, and my husband and kids were not home to help me lay it out. But Ruggable's proprietary two-piece system was actually a breeze to set up.
The first piece was the nonslip rug pad that sits underneath the lightweight rug cover, holding it (and you) in place. The nonslip pad felt just like a high-quality yoga mat and the cover was super soft and, in fact, very lightweight.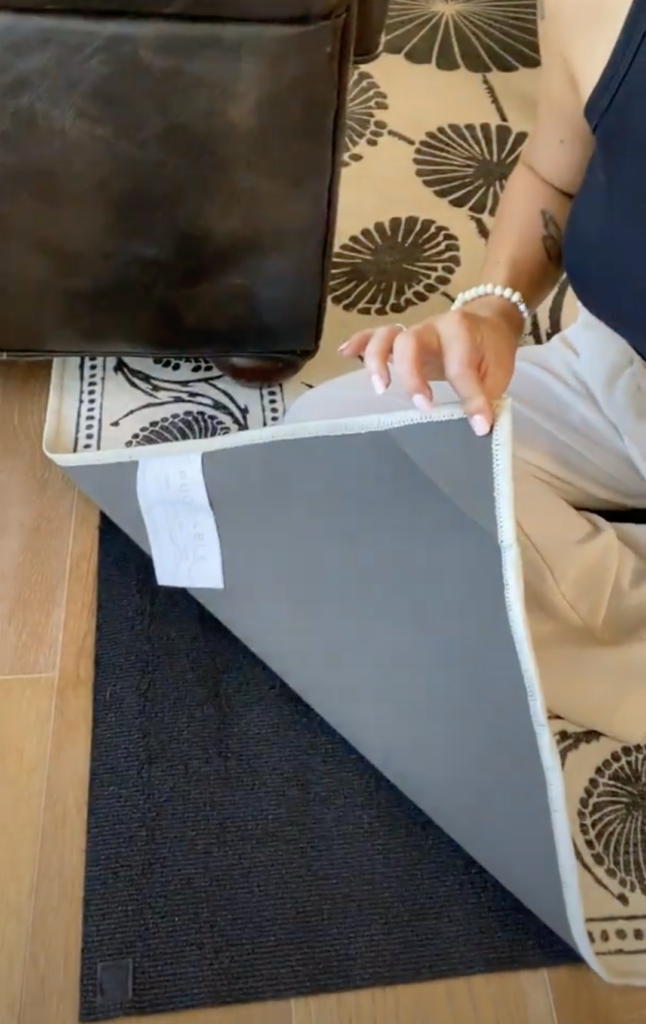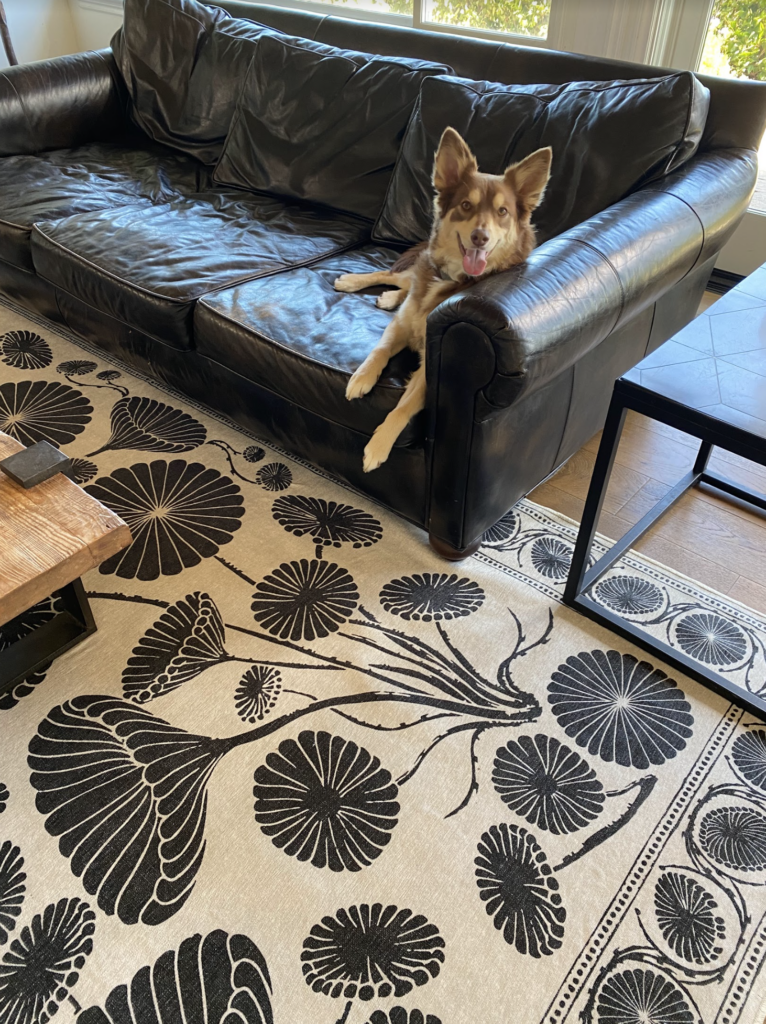 After some minor sweat moving my furniture around, the rug was in place and it looked amazing.
**THE SPILL TEST**
Finally, the moment of truth. Is Ruggable actually "100% machine-washable, water-resistant, and stain-resistant" like they claim? In an effort to maintain my journalistic integrity, I took a my green juice, cried a bit inside, and dumped it on my brand new rug.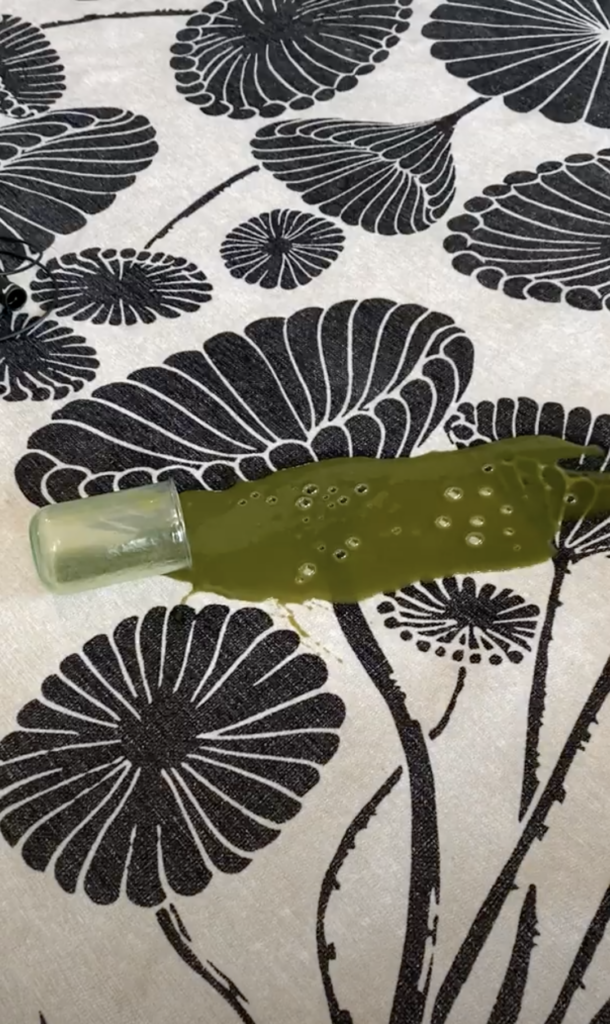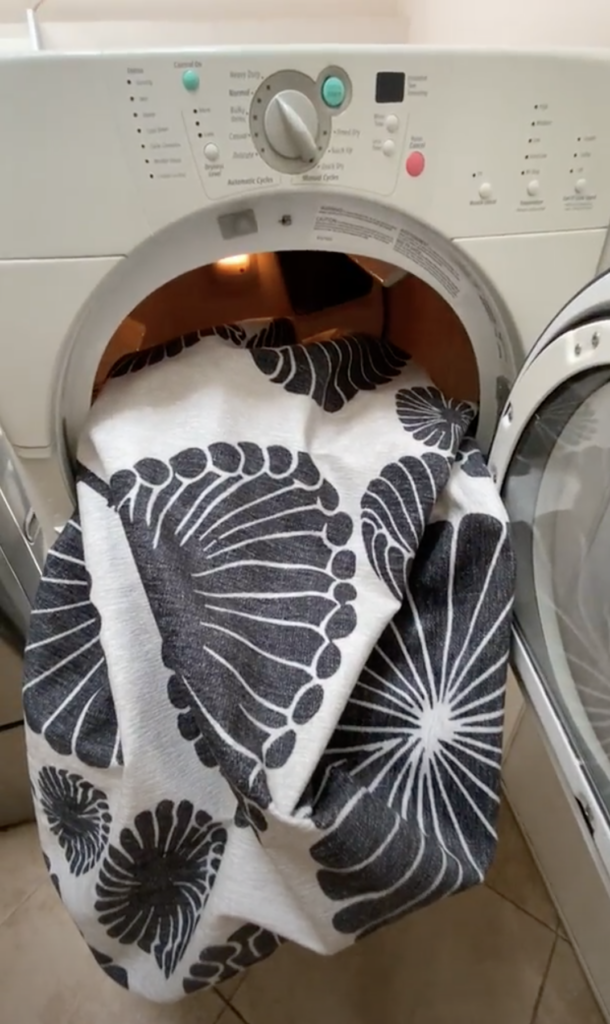 The lightweight cover was incredibly easy to remove and, even though it's the largest size offered, it fit perfectly fine in my washing machine. At this point, I was panicking a little. "Would the stain come out?" "Would the colors fade?" "Would it lose its baby-smooth softness?"
But when I pulled the cover from the wash, it looked BRAND NEW. "Where did the stains go?" "Is this the same rug?" "Did someone just pull a prank on me?"
It seemed too good to be true, and yet, here I am, many washes later and still amazed at my Ruggable. It has been hands-down the best purchase I've made for my home to-date, withstanding kids, pets, family, life.