Hey, nail art enthusiasts! Today, I'm super excited to share my experience with Inkbox's Nail Art Strips – the ultimate solution for all your mani dilemmas. As someone who loves to express their personality through nail art, I couldn't resist giving these tattoo-inspired designs a try. From funky patterns to classic black designs, these nail strips promise to take your nail game to a whole new level. So, let's dive into my delightful journey with Inkbox's Nail Art Strips!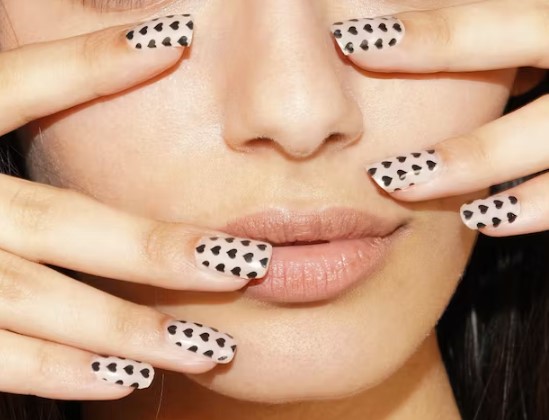 Easy Application: No Pro Skills Needed!
I must say, the claim that no previous nail experience is necessary holds up! I'm no professional nail artist, but these strips made me feel like one. The application process was incredibly simple and quick. Just peel, place, and press – that's it! Plus, the clear backing allowed me to effortlessly align the designs with my nails, ensuring a flawless finish. No more struggling with messy nail polish or complicated nail art tools – Inkbox's Nail Art Strips have got your back!
Durable and Long-Lasting: Flaunt Those Nails for Weeks!
Who doesn't love a long-lasting mani? I sure do! Inkbox's Nail Art Strips proved to be more than just a pretty face – they are incredibly durable too. After applying them, I was amazed by their staying power. These beauties remained intact for up to two weeks, with no chipping or fading. So, whether you're off on a vacation or just want your nails to slay for an extended period, these nail strips will be your new go-to!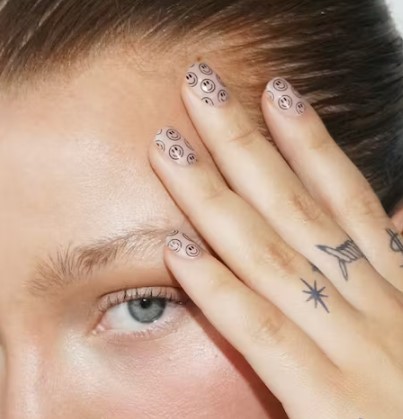 Edgy and Versatile Designs: Mix, Match, and Layer!
The bold, black designs are an absolute showstopper! From chic geometric patterns to intricate tattoo-inspired motifs, Inkbox offers a wide range of designs that cater to every style and mood. I loved how versatile they are – wear them on their own for a minimalistic look, layer them with acrylics for added dimension, or place them over your favorite nail polish for an edgy accent. The creative possibilities are endless!
A Slight Con: Customizing for the Perfect Fit
Though Inkbox's Nail Art Strips come in standard sizes, I have to mention that if your nails have a slightly different shape, you might need to make some adjustments while cutting the stickers. It's not a major issue, but it's good to be aware of it before applying. Just take your time and tailor them to your nails for the best results.
Final Verdict: Express Yourself with Inkbox Nail Strips!
Inkbox's Nail Art Strips are a game-changer for anyone who loves to rock unique and eye-catching nail designs. The ease of application, durability, and versatility of these strips make them an absolute must-have for your nail art collection. So, why wait? Let your nails do the talking and grab a set of Inkbox Nail Strips for just $10! Trust me; your fingertips will thank you for it!
Transform your mani woes into mani WOWs with Inkbox's Nail Art Strips – Get yours now for just $10! Happy nail-art-ing, lovelies! 💅🎉