Hey there, fellow chocolate enthusiasts! Let's talk about a snack that's been causing a delightful stir in my taste buds – the JoJo's Chocolate Dark Chocolate Peanut Butter Filled Bites. Trust me, this little treat is about to take your chocolate game to a whole new level.
Snacking Satisfaction
Upon opening the package, I was met with the rich aroma of dark chocolate – a promising start. The bites themselves were bite-sized, and the anticipation was real. These bites aren't just about the taste – they're also about that satisfying crunch. The contrast between the smooth chocolate and the nutty center adds an extra layer of enjoyment to every bite.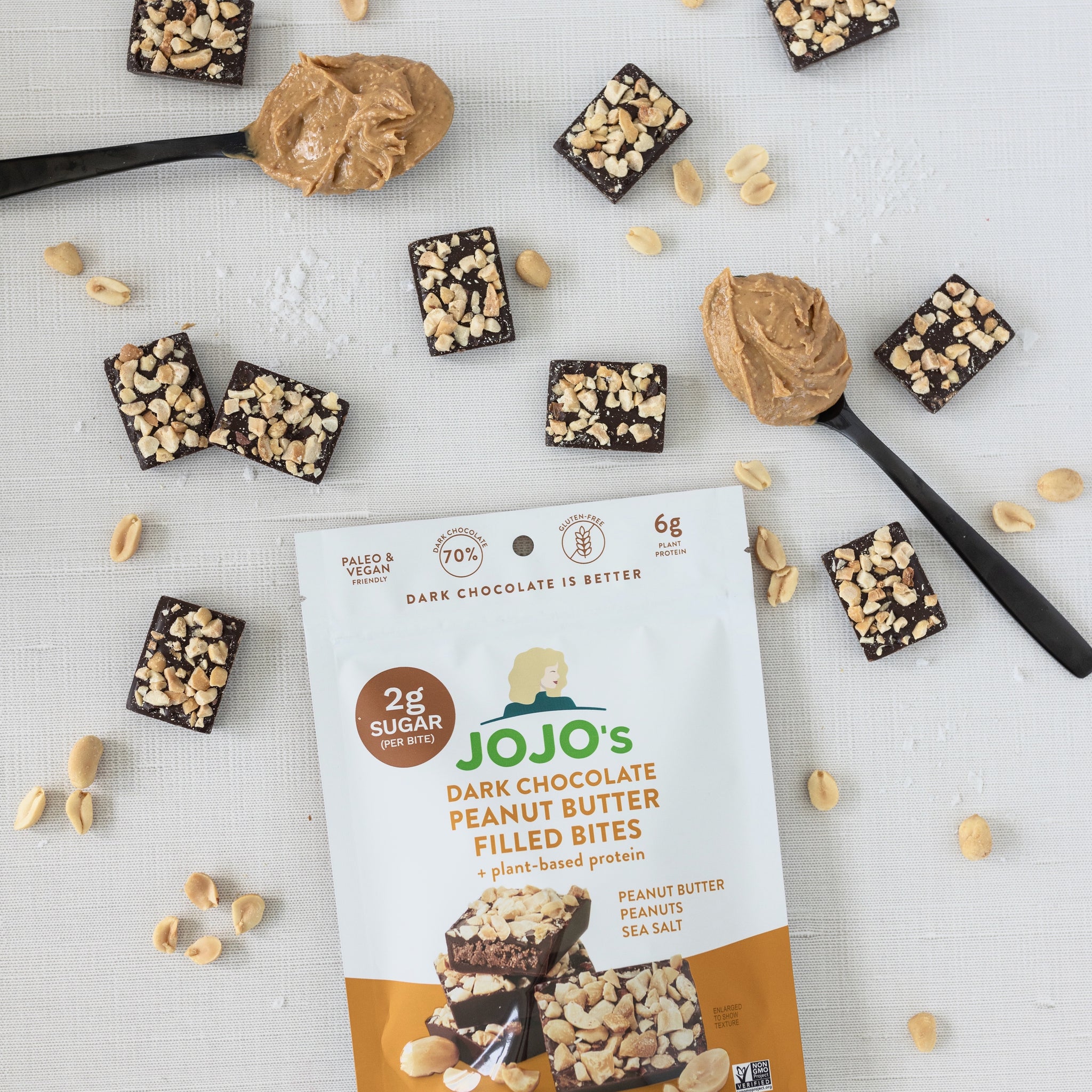 Here's where the magic happens. Imagine biting into a velvety dark chocolate shell and then being greeted by a creamy burst of peanut butter goodness inside. It's like a party for your taste buds! The chocolate and peanut butter play off each other in perfect harmony, creating a dance of flavors that's hard to resist.
Texture Twist
While I'm head over heels for the combination of flavors, I did notice that the chocolate shell can be a tad thick. It's not necessarily a deal-breaker, but it might not be everyone's preference. But the fact that these bites come in individual serving sizes is a win. It's like having your own little chocolate escape, minus the worry of overindulging. It is also made with dark chocolate and infused with protein, they're a better-for-you option when the chocolate cravings strike.
A Chocolate Love Affair
JoJo's Chocolate Dark Chocolate Peanut Butter Filled Bites have effortlessly become my go-to treat when that sweet tooth comes knocking. The blend of dark chocolate and creamy peanut butter is like a match made in snack heaven.
So, Should You Give In?
Absolutely! These bites are a delightful twist on the classic chocolate and peanut butter combo. While the thick chocolate shell might not be for everyone, the overall taste experience is pure joy. Whether you're looking for a midday pick-me-up or a post-dinner indulgence, JoJo's Chocolate Dark Chocolate Peanut Butter Filled Bites have got you covered.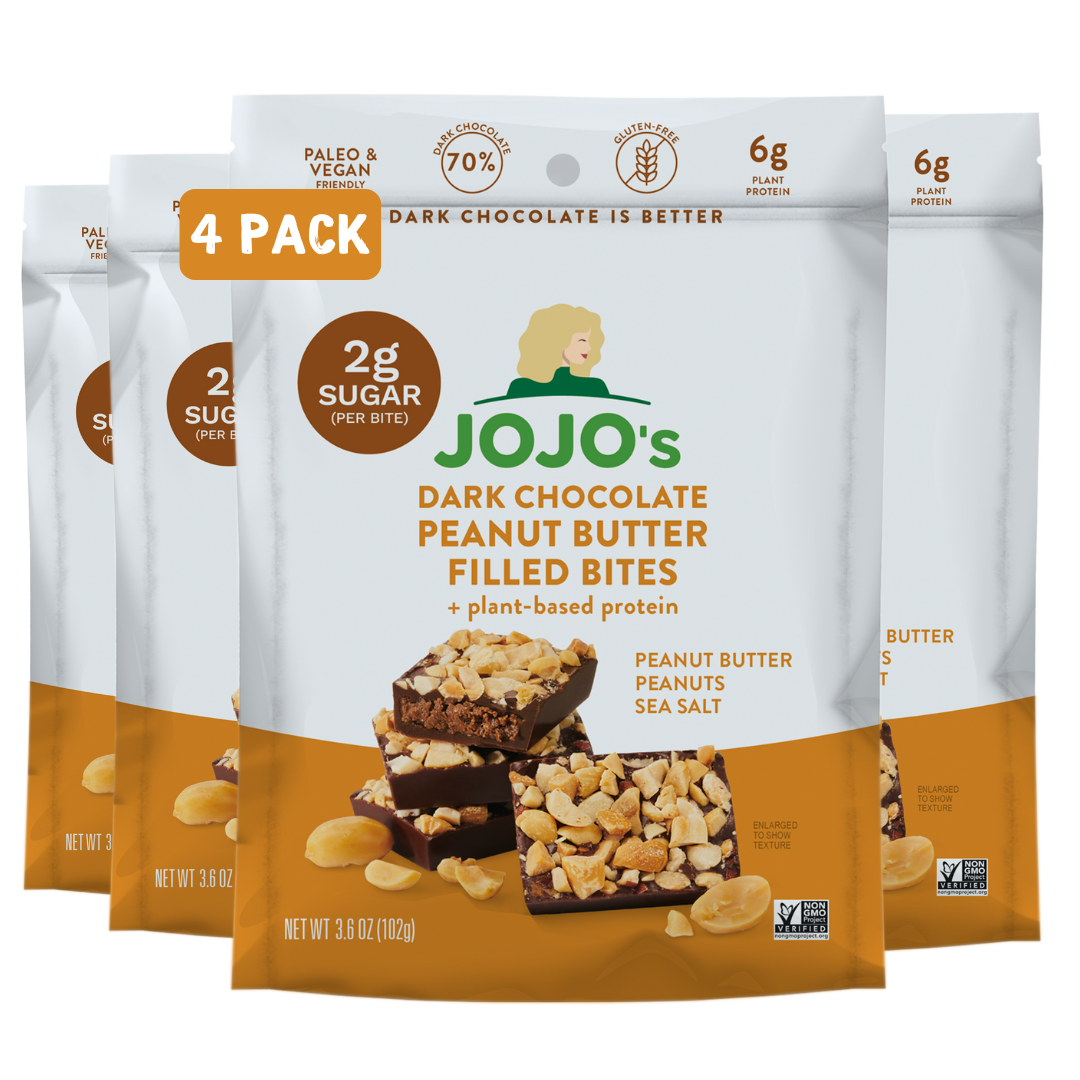 Remember, a little indulgence is good for the soul, and these bites offer that and more. Go ahead, treat yourself for only $29.99 – your taste buds will thank you.