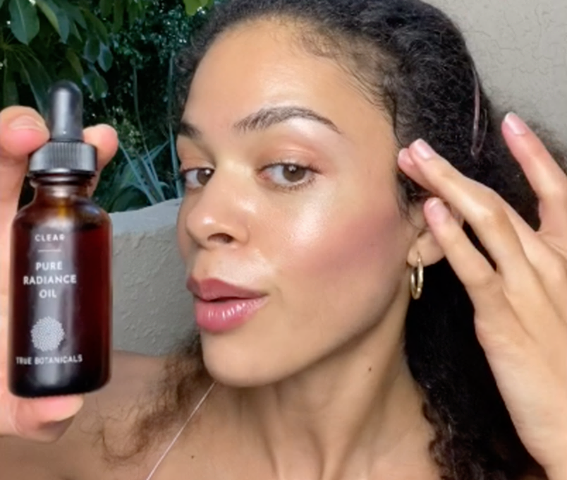 My aunt swears by La Mer for her ageless complexion so when she gifted me Creme De La Mer for Christmas I was so excited. That excitement was clouded by a bit of skepticism because I knew I would love it, but La Mer's price tag is daunting!
No shock, my dry skin drank up the rich hydration and I loved that. But, for the price, I expected to see changes in my skin texture and I didn't. La Mer did not live up to my high expectations, but for the price, I think they were warranted. When I was nearing the end of it, I began my search for a cheaper, more effective alternative.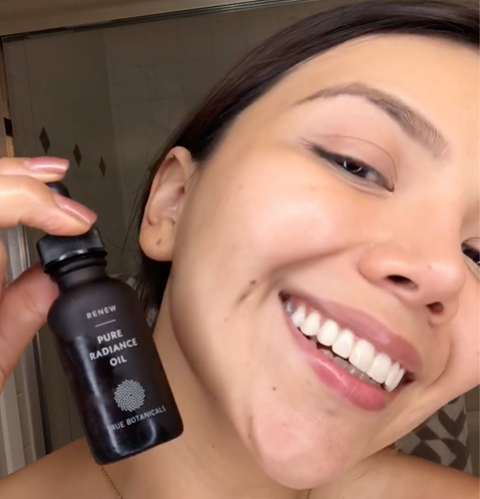 I came across True Botanicals Renew Pure Radiance Oil… it's an intensely hydrating oil that helps minimize wrinkles and went so far as to claim it outperformed La Mer all for a fraction of the price. It is non-toxic and sustainably made–I ordered it on the spot.
I loved La Mer for the way it made my skin feel but I didn't notice a huge difference in the way I looked. After using True Botanicals Radiance Oil I see a noticeable difference in the way my skin looks and feels.
It's added the hydration I need into my routine while plumping up my skin and minimizing wrinkles. No product I've ever used for my face has done that!
I can safely say I love this oil way more than La Mer and it has done so much more to improve the quality of my skin. My skin loves the non-toxic, sustainable ingredients and I will never go back.
The true test was when I got my aunt to try out the True Botanicals Oil. As a lifelong La Mer fan, would she ever stray? She was blown away with this oil…to the point where she fully converted and no longer uses La Mer!
I'm so happy I've found this True Botanicals Oil and if you're considering trying La Mer, try this first! Your skin and wallet will gladly thank you. 
They are giving our readers 15% off their first purchase! Click below and get yours!