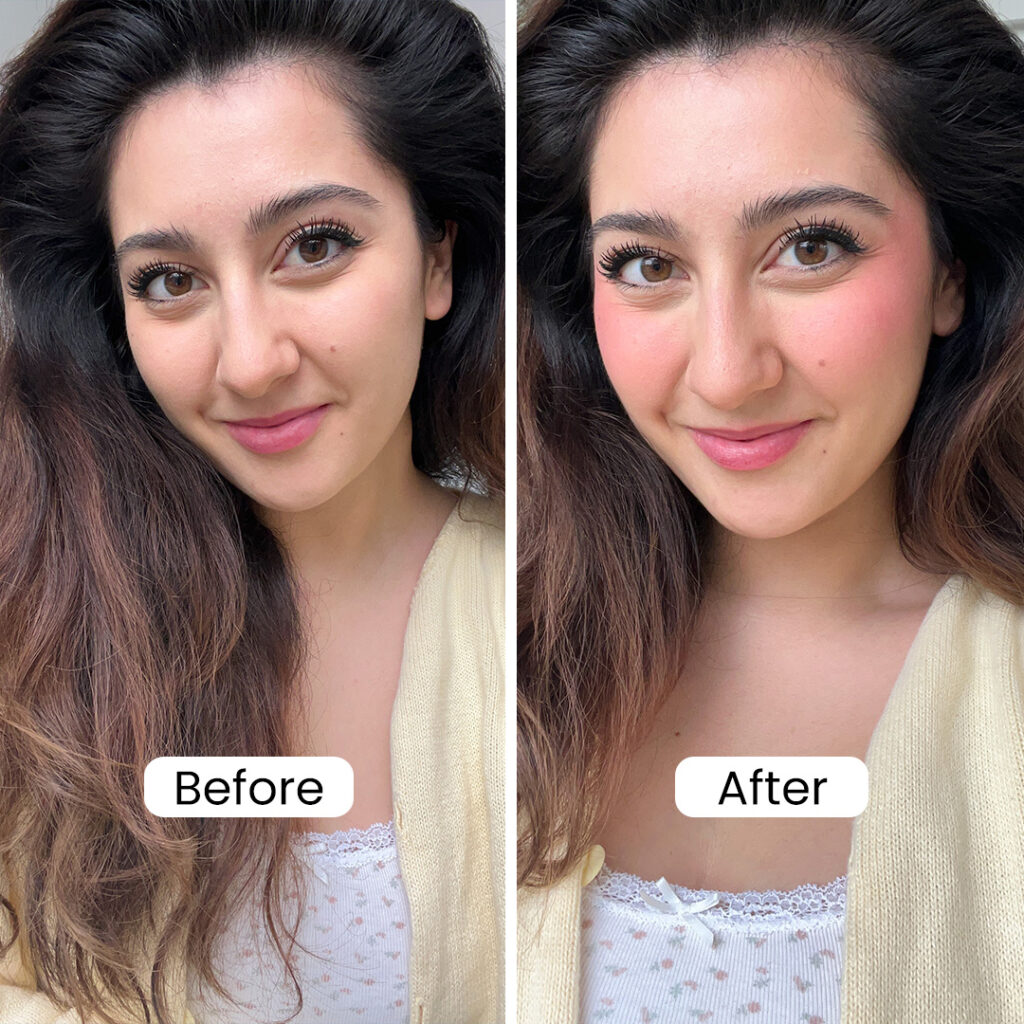 I've always been a huge fan of NARS Orgasm blush. Its peachy-pink hue and subtle shimmer have been my go-to for years, but recently I discovered a new product that has quickly replaced it as my favorite.
Introducing Kaja Mochi Pop Blush in the shade "Aura". This blush not only offers a similar peachy-pink glow to NARS Orgasm, but it also comes at a fraction of the cost.
But the real test came when I wore it for a night out. I was pleasantly surprised to find that not only did it look just as good as NARS Orgasm, but it also lasted longer and didn't require any touch-ups throughout the night.

If you're looking for a new blush, I highly recommend giving Kaja Mochi Pop Blush a try.
Editor's Note: If you're looking to purchase Kaja Mochi Pop Blush, be sure to download the Flip Shopping app where you can get an extra 30% off your purchase. This means you'll be able to snag this amazing blush for less than $15, which is a STEAL!