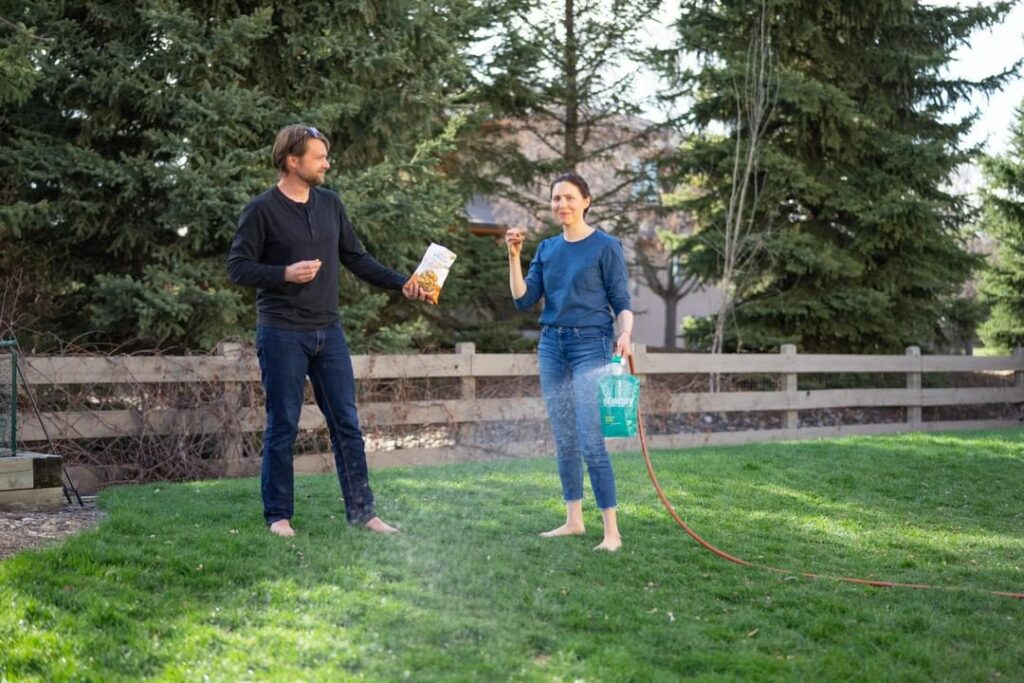 When my husband and I moved into our new house, I knew I wanted us to have the best looking lawn on our street. In the past, taking care of our front lawn has always been a hassle for my husband so this time I knew we had to find something different.
I was browsing through my Instagram feed and I saw an ad for Sunday. Sunday was an at-home, the lawn-care system delivered right to your door based on your climate, grass, and soil. It sounded like everything we were looking for so I signed up right on the spot.
Sunday offered us a free soil test to help us figure out what nutrients would be the best for our type of grass and soil. Right out of the get-go this made the process significantly easier because we didn't have to waste money on different lawn-care and nutrients until we found the right one.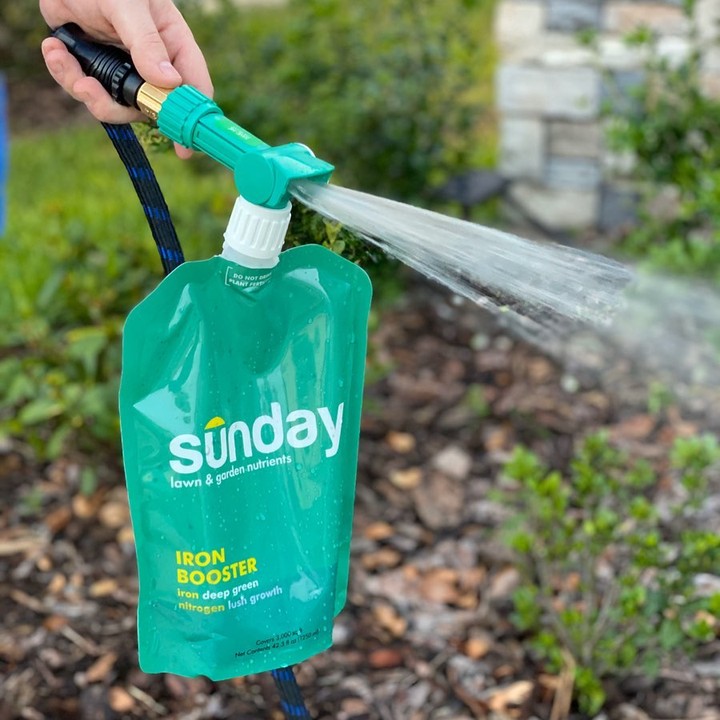 Sunday really stood out to me because it was convenient, personalized, and made with all-natural ingredients, free of pesticides. Last time my husband and I tried lawn-care, the pesticides gave our dog a rash and a very expensive vet bill. All for our grass to still be brown. Sunday's chemical-free formulation really helped to ease our stress from the entire process.
So, based on our soil, Sunday recommended their Grass Powerhouse nutrients and all we needed was a hose. Three days later, it arrived at our door and it took my husband minutes to fertilize the lawn.
Fast forward, we have been using Sunday for about a month now and our lawn is so green and lush. The entire process has been so easy and painless and the best part is, our dogs can safely play on the grass!
Our new neighbors have stopped by to ask us what our secret is because our lawn looks so good! We've since recommended Sunday to all our neighbors and it's quickly becoming the lawn-care of our block.
If you're looking for convenient, hassle-free, lawn-care that works…Sunday is the way to go!