I've got a confession to make – I'm a denim junkie! From skinny jeans to flares, I've tried them all. But my recent discovery, the Faherty Organic Cotton Slim Straight Denim, has me rethinking my entire denim collection.
The Perfect Fit
Let's dive right in with what matters most – the fit. These jeans are a revelation. The slim straight cut strikes the perfect balance between comfort and style. It's snug in all the right places without feeling restrictive.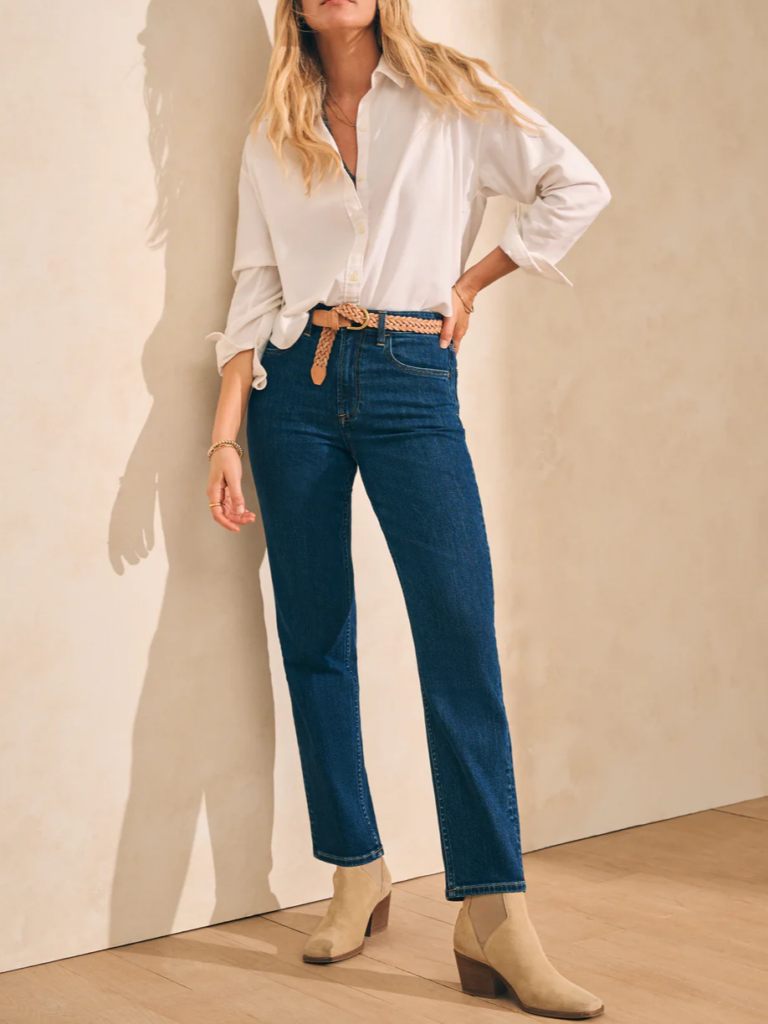 I used to reserve my jeans for casual Fridays or weekend wear, but not anymore. The Faherty Slim Straights are so versatile that I've started wearing them to the office, to brunch, and even on semi-formal evenings out. They're the chameleons of my wardrobe and I can finally say goodbye to the awkward squat dance to get my jeans on!
Organic Cotton Goodness
What's even better is that these jeans are made from organic cotton. That means they're not just good for me, but for the environment too. It's a small step towards sustainable fashion that I can feel good about.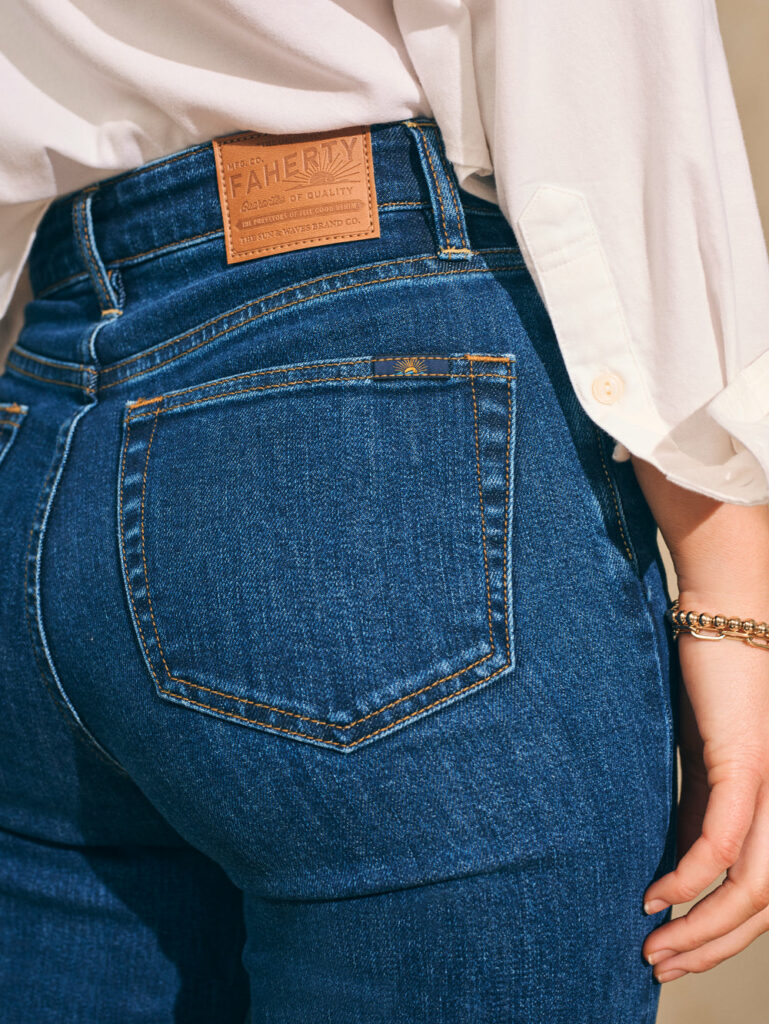 It's the little things that make these jeans stand out. The quality is also evident in the stitching and the hardware. They feel robust, like they're built to last. And the classic denim wash? It pairs effortlessly with just about anything.
Downside – The Price
Now, for the reality check. These jeans are an investment. They're not your run-of-the-mill, budget-friendly denim. But here's how I see it: I'd rather have one pair of high-quality jeans that I adore than a closet full of so-so ones. Quality over quantity, right?
My Final Thoughts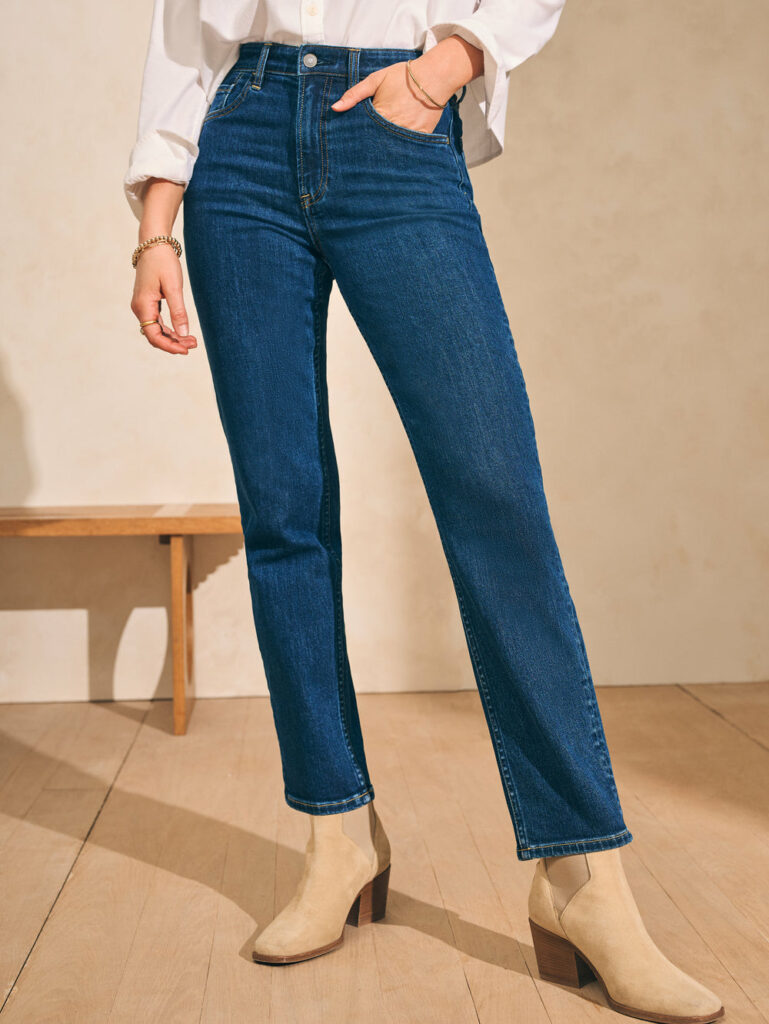 In the world of denim, the Faherty Organic Cotton Slim Straight Denim is a standout. The fit is impeccable, the organic cotton is a win for both me and the planet, and their versatility is unmatched. Yes, they come with a higher price tag, but they're an investment that pays off in comfort, style, and sustainability!
These jeans have earned their spot as my everyday go-to, for only $178, I couldn't be happier about it.