As a lover of timeless fashion, I'm always on the lookout for pieces that effortlessly capture that iconic French style. That's why I was thrilled to come across Sezane's Colette Marinière!
First Impressions To French Style
When I received my Colette Marinière, I couldn't help but admire its simple yet elegant design. The combination of navy and white stripes instantly transported me to the streets of Paris. The soft, high-quality fabric felt gentle against my skin, and the attention to detail, from the perfectly placed stripes to the subtle boat neckline, was evident. I knew I had found a wardrobe staple that would never go out of style.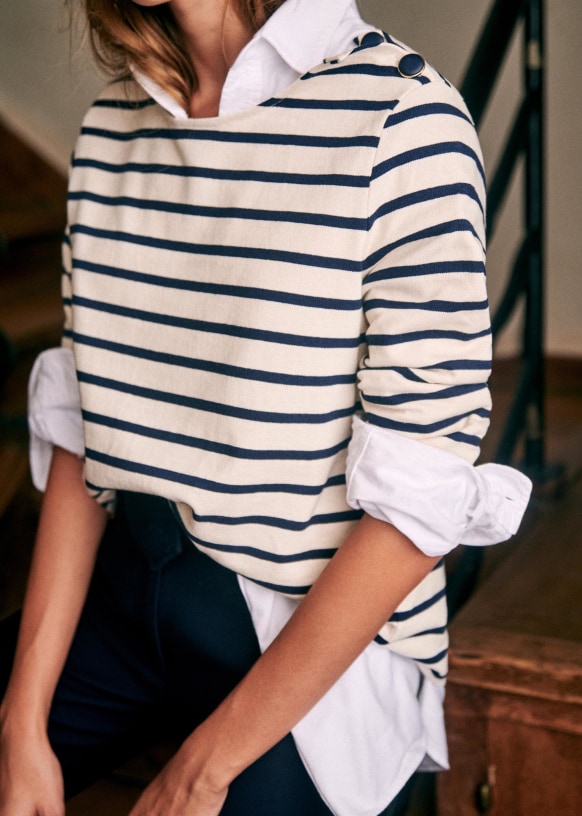 The Colette Marinière embodies the essence of French chic. Its timeless design allows for endless versatility, effortlessly pairing with jeans, skirts, or even tailored trousers. I love how it effortlessly elevates my everyday outfits, giving them that touch of Parisian elegance. Whether I'm strolling through the city or meeting friends for coffee, I feel instantly put together and oh-so-stylish in this iconic piece.
Superior Quality x Comfortable Fit
Sezane's commitment to quality is evident in the Colette Marinière. The fabric is soft, yet durable, ensuring that this top will withstand the test of time. The craftsmanship and attention to detail are impeccable, making it a piece that I can rely on season after season. Sezane's dedication to using sustainable materials and ethical production practices adds an extra layer of pride in owning this garment.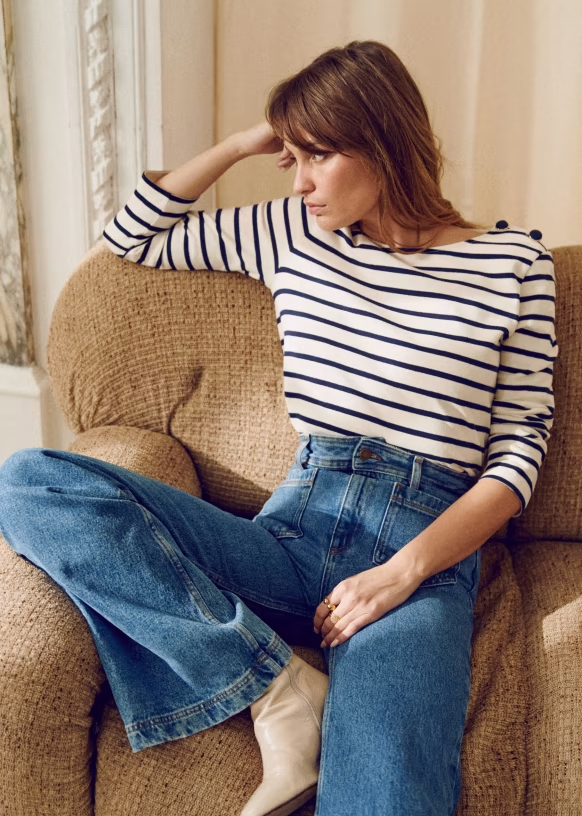 One of the things that surprised me most about is how comfortable it is to wear. The relaxed fit allows for ease of movement, and the soft fabric feels gentle against my skin. The boat neckline adds a subtle feminine touch, and the three-quarter sleeves are perfect for transitional seasons. It's a piece that I can wear all day without feeling restricted or uncomfortable.
Things To Consider
The sizing options could be expanded to cater to a wider range of body types. Additionally, individuals with a larger bust may find that the relaxed fit of the top may not provide as much definition as desired. However, the loose fit adds to the effortless charm of the Marinière, allowing for a relaxed and laid-back style.
Final Thoughts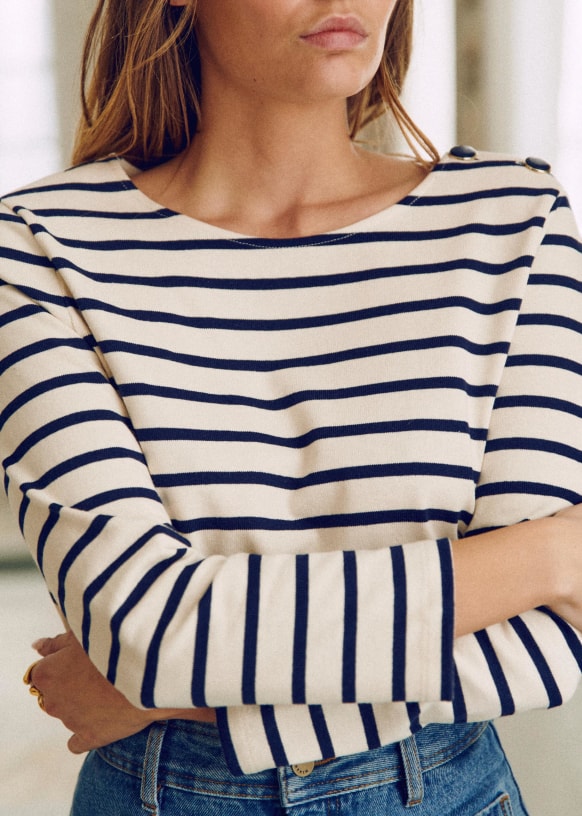 Sezane's Colette Marinière is a timeless wardrobe staple that effortlessly captures the essence of French style. Its classic design, superior quality, and comfortable fit make it a versatile piece for any occasion. While there may be room for improvement in terms of size options and fit for different body types, the overall experience and undeniable elegance of the Marinière make it a must-have addition to any fashion lover's closet. Embrace the allure of French chic with the Colette Marinière for only $100 and elevate your style to new heights of sophistication!