Hey there, fitness fanatics and style seekers! Today, I'm diving into the world of workout gear with an in-depth review of Lululemon's Wunder Train High-Rise Tight 25″. If you're on the hunt for leggings that embrace your every move while keeping you looking sleek, buckle up, because we're about to uncover a whole new level of fitness fashion.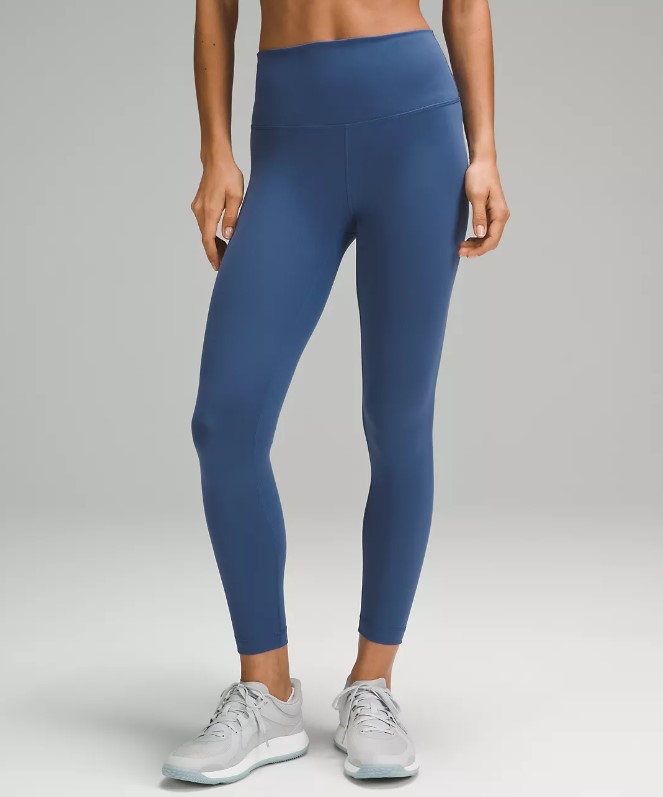 Moisture-Be-Gone: A Workout Dream
Sweat happens, but the Wunder Train Tight 25″ says, "No problem!" These leggings are like moisture ninjas, swiftly whisking away my sweat before it even has a chance to slow me down. Whether I am tackling cardio or hitting the yoga mat, I stay cool and confident, no matter how intense the session gets.
The Shape-Maintaining Marvel: Flex and Flatter
My battle against leggings losing their shape mid-workout is over, thanks to the mid-support, dynamic-stretch material of the Wunder Train Tight 25″. These leggings are like my workout BFF, hugging my curves while maintaining their own form. And don't even get me started on that stay-fast waistband – it's like a magic spell that keeps everything exactly where it should be.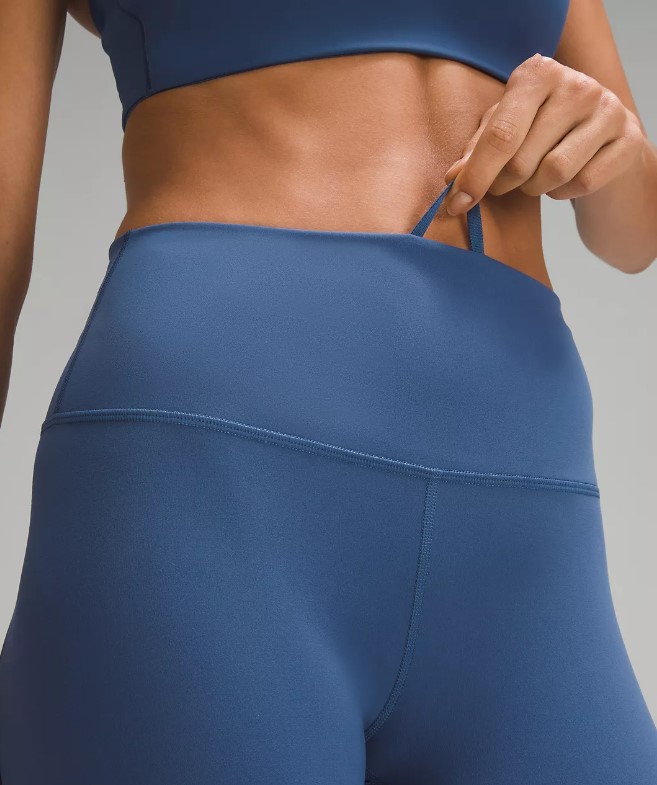 Matte Magic: Style Meets Comfort
Whoever said you can't have it all clearly hadn't experienced the matte, brushed exterior of these leggings. Not only does it look cool and chic, but it also feels oh-so-smooth against my skin. The comfort factor is through the roof, making these leggings a workout powerhouse that I can confidently take from the gym to the streets.
Stays Put, No Matter What: Workout Partners for Life
Raise your hand if you've ever been in the middle of a burpee only to realize your leggings are inching down. The Wunder Train Tight 25″ has heard your plea and stays put through it all. From mountain climbers to spin class sprints, these leggings are my steadfast workout partners.
A Minor Quirk: The Size Surprise
Now, let's address the elephant in the dressing room – the sizing. While Lululemon's sizing is generally on point, the Wunder Train Tight 25″ might throw you a curveball. It's always a good idea to try before you buy, or if you're shopping online, consider sizing up to ensure that perfect fit.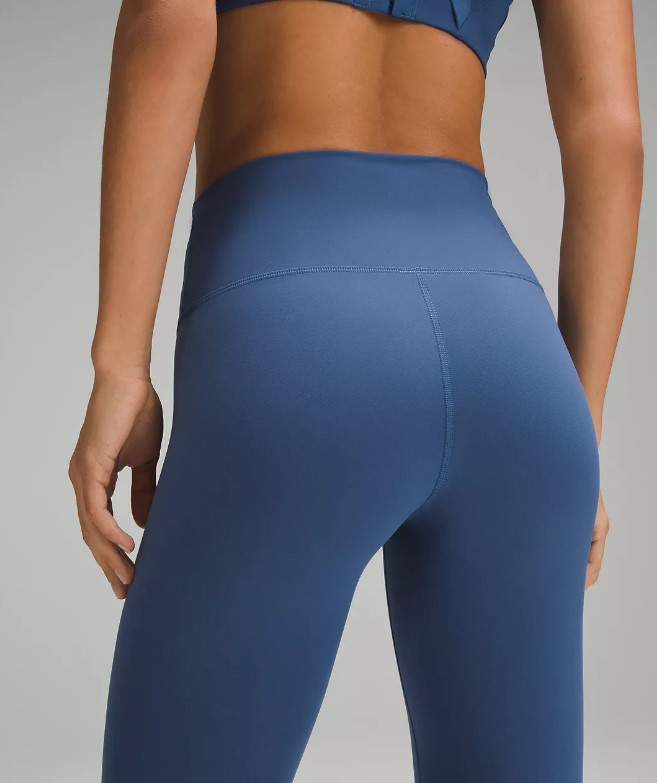 Revolutionize Your Workout Wardrobe
I elevated my fitness game  while looking like a fashion guru with Lululemon's Wunder Train High-Rise Tight 25″. These leggings are the answer to my workout prayers, offering style, comfort, and confidence all rolled into one starting at $98.