Unveiling Asymmetrical Chicness
Hey there, fellow sun-soakers and beach enthusiasts! Today, I'm thrilled to share my latest swimwear adventure, and let me tell you, it's a head-turner. Say hello to the Jade Swim Halo One Piece Swimsuit – a true epitome of sleekness and style. The moment I laid eyes on this beauty, I knew it was a match made in swimwear heaven. With its asymmetrical strap stealing the spotlight, it adds an unexpected twist to the classic one-piece design. The silhouette is simple, yet undeniably chic, allowing you to effortlessly stand out on the sandy shores.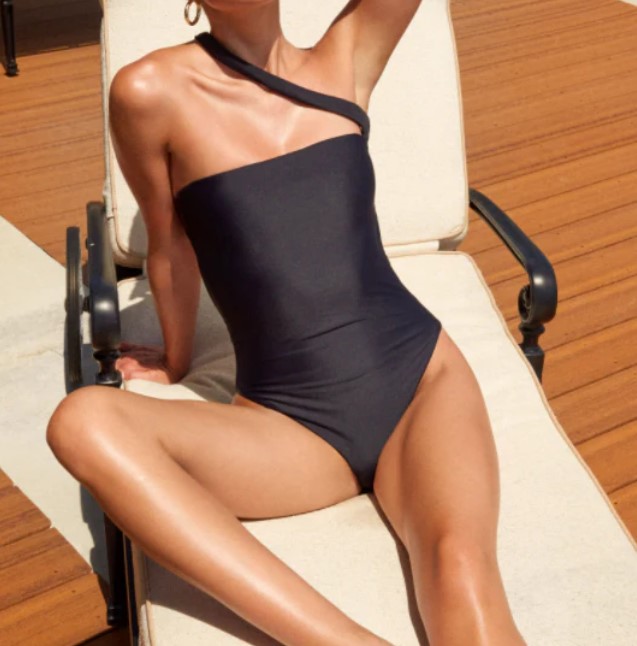 Backless Bliss and Leggy Allure
Oh, did I mention the open back? It's like a sultry surprise from behind! The Halo One Piece embraces the art of subtle seduction, leaving your back beautifully bare while maintaining the support you need. And let's talk about those high-cut legs – a nod to the retro aesthetic that elongates your legs and enhances your beach goddess vibes. Trust me, slipping into this swimsuit feels like stepping into the shoes of a confident, sun-kissed diva ready to conquer the waves.
Planting Trees with Every Purchase – A Touch of Earth-Loving Luxury
Now, here's where Jade Swim takes the cake and eats it too! Not only do you get to rock a stunning piece of swimwear, but you're also contributing to the environment with every purchase. How amazing is that? For each order placed, JADE Swim pledges to plant a tree through the Eden Reforestation Projects. So while you're basking in the sun's warm embrace, you're also playing your part in giving back to our beautiful planet. It's like accessorizing with a conscience!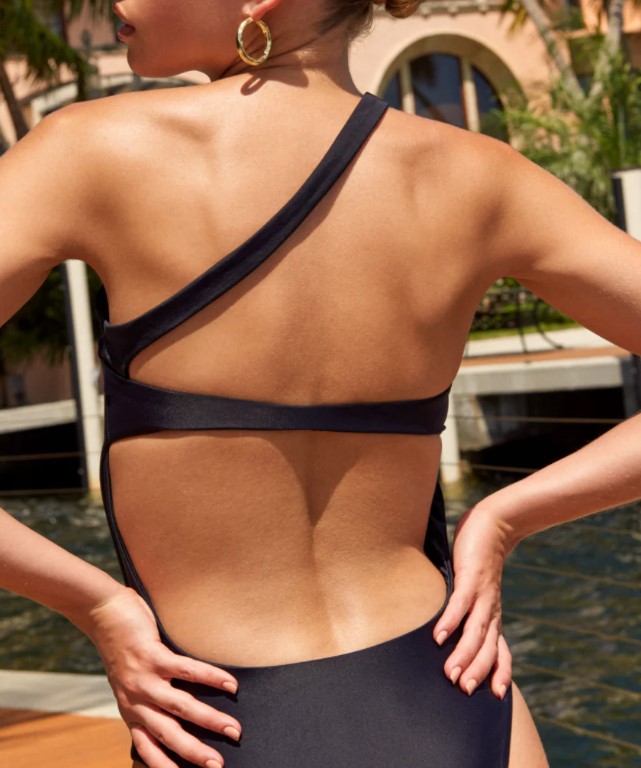 The Slight Sting of Elegance
Alright, I'm all for luxury and sophistication, but I won't shy away from admitting that the Halo One Piece's price tag is a bit on the steeper side. At $220, it's a splurge that might require a second thought. However, considering the quality, design, and the wonderful act of planting a tree for each purchase, it's more of an investment in both style and sustainability.
Dive into the Halo!
Ladies and gentlemen, fellow beach enthusiasts and style aficionados, I wholeheartedly invite you to take the plunge into the world of elegance and eco-conscious fashion with the Jade Swim Halo One Piece Swimsuit. Channel your inner mermaid, radiate confidence, and let your purchase echo through the forests as a new tree is planted. Your beach days will never be the same again, and the world will thank you for it. Seize the day, dive into the Halo, and make a statement priced at $220! 🌊🌞🌿