Hey there! So, I couldn't wait to spill the beans about my recent discovery: Rituals' Calming Collection from their "The Ritual of Jing" line. Let me tell you, it's been an incredible treat for my senses!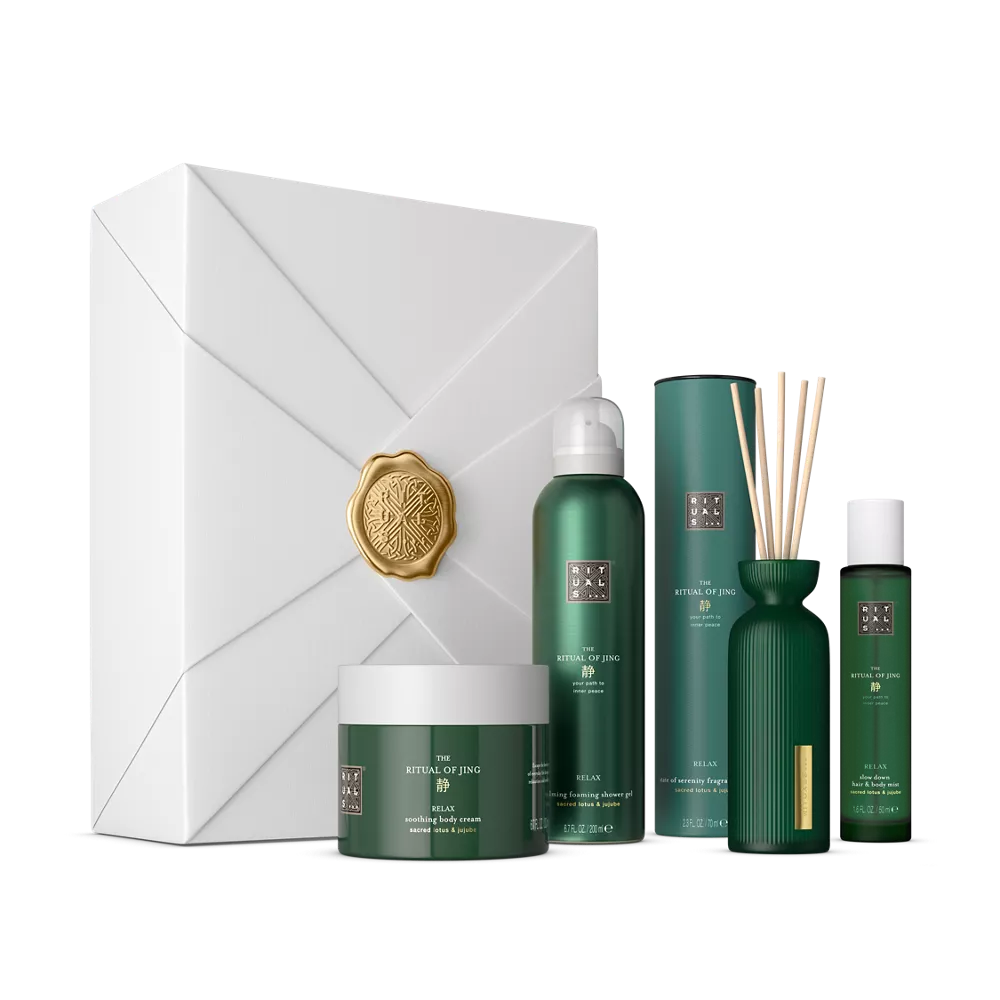 Unveiling the Serene Delights
Hair & Body Mist
Let me start with the Hair & Body Mist—it's a total game-changer. I'm absolutely in love with how versatile it is. Not only does it give my hair a delightful scent, but it also adds a subtle fragrance to my body. Talk about a double dose of freshness! It's the perfect pick-me-up that keeps me feeling refreshed and rejuvenated all day long.
Foaming Shower Gel
Moving on to the next gem in this lovely set, we have the Foaming Shower Gel, and let me tell you, it's absolutely incredible. Prepare to have your shower game elevated to a whole new level. The moment I squeeze out that rich foam, it's like being wrapped in a cozy cloud of calmness. Not only does it cleanse my skin with perfection, but it also transforms my shower into a blissful and indulgent experience.
USA Mini Fragrance Sticks
I can't forget to mention the USA Mini Fragrance Sticks included in this set—they are such a delightful addition. Seriously, these petite sticks work wonders in creating a serene atmosphere. When I place them in a room, their subtle aroma gently fills the air, instantly transforming the space into a haven of tranquility. It's amazing how such a small touch can have such a big impact in setting a peaceful ambiance that helps me unwind and find peace, especially after a long day!
Body Cream
And last but certainly not least, let's talk about the Body Cream in this set. This luxurious cream is a true treat for my skin. Its rich and nourishing formula works wonders, leaving my skin feeling incredibly soft and moisturized. I can't help but admire how it effortlessly hydrates and pampers my body. And the best part? The scent of the cream lingers on my skin, making the application an absolute pleasure and allowing me to enjoy its delightful aroma throughout the day.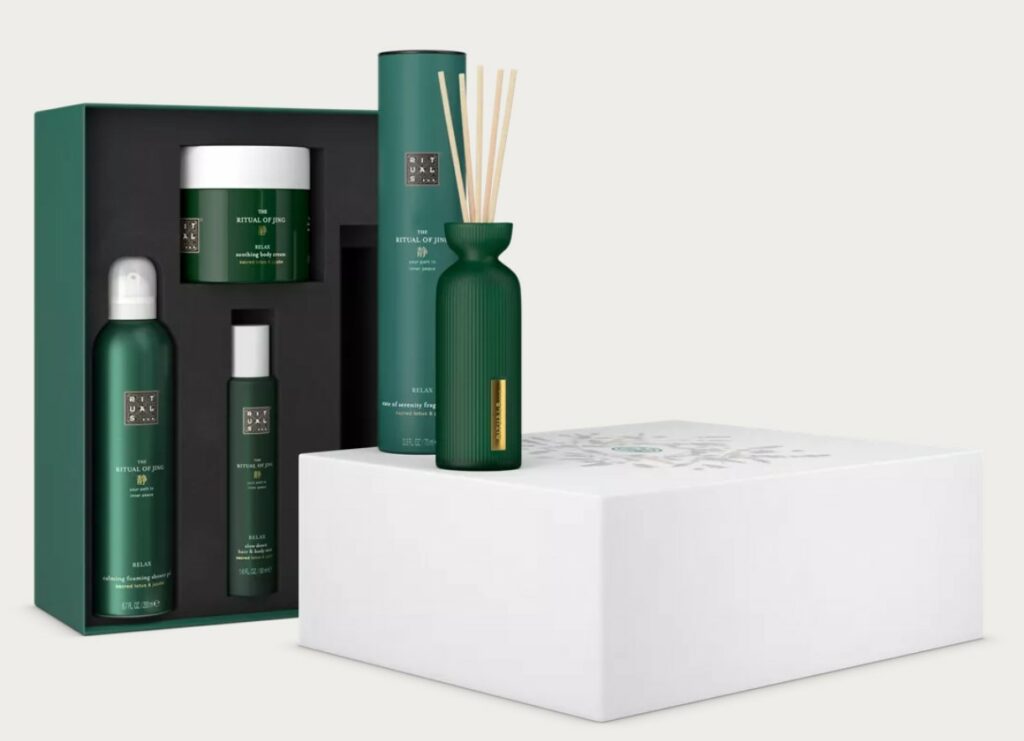 Budget-Friendly Bliss
I can't help but gush over how extraordinary and incredibly fragrant this set is! It has this magical ability to transport me to the serene embrace of nature, instantly melting away my stress and worries. The delightful aroma it exudes is simply captivating, creating a sense of relaxation that I can't get enough of. Now, I'll admit that it might not be the most overpoweringly fragrant set I've ever come across, but hey, scent preferences are subjective, right? What truly sets this set apart is the unbeatable value it offers for the price and its elegant and upscale appearance. It's the perfect choice for those seeking an affordable yet sophisticated collection.
Perfect for Gifting
I recently surprised my best friend with this incredible set for their birthday, and let me tell you, it was unforgettable! The moment they unwrapped it, they knew something special was in store. The sleek packaging made it feel like discovering a hidden treasure. And when they tried the products, oh my goodness, pure bliss! The scent filled the room, whisking us away to a peaceful nature oasis. With its blissful aroma and luxurious appearance, the set created a peaceful atmosphere for my friend to unwind and experience pure bliss.
Not only was it a hit for birthdays, but it also rocked my sister's housewarming party. Everyone was impressed by its style and value. Whenever I wanted to show gratitude to loved ones, this set always hit the mark, leaving a lasting impression and making them feel truly special. Whether it's birthdays or housewarmings, this extraordinary set consistently brings joy, relaxation, and a touch of elegance to lucky recipients.
Final Thoughts
I've had an amazing experience with Rituals' Calming Collection from "The Ritual of Jing." This set truly enhances my daily routine with a perfect blend of tranquility and luxury. Judging by the enthusiastic response from those I gifted it to, it's a definite winner. Whether you crave relaxation or seek a thoughtful gift, I highly recommend giving this collection a try. It's a delightful treat that will leave you feeling pampered and refreshed.
Experience the remarkable Calming Collection. Treat yourself or surprise someone special with this extraordinary set, priced at an incredible $62.50!