As an avid traveler, finding the perfect travel companion bag is akin to uncovering a hidden treasure. In my pursuit of the perfect carry-on, I stumbled upon the Briggs and Riley Traveler Tote in the alluring shade of Olive. This travel companion intrigued me with its promises of functionality, durability, and a touch of understated elegance.
A Splash of Elegance
The Olive color immediately caught my attention – it exudes a sense of sophistication that effortlessly blends with various travel outfits. The subtle earthy tones of Olive add a touch of refinement to my journeys, whether I'm dashing through an airport or strolling through a new city.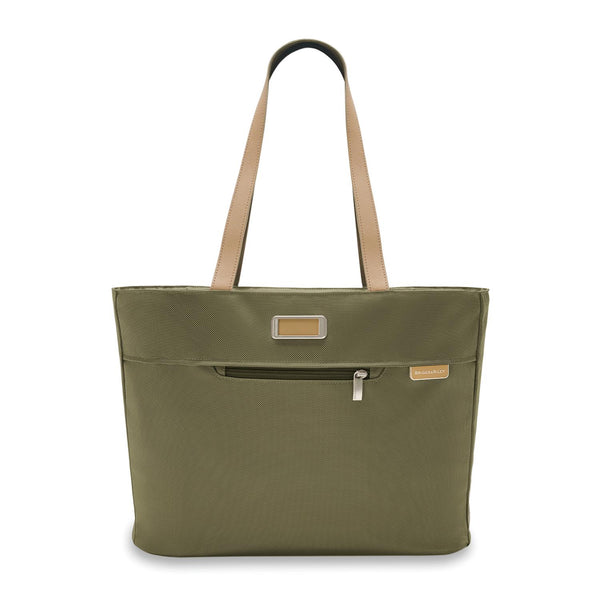 One aspect that also stood out to me is the bag's impressive durability. The sturdy construction and quality materials assure me that it can withstand the rigors of frequent travel. The thought of my belongings being well-protected in transit brings peace of mind, particularly during those unpredictable travel scenarios.
Smart Organization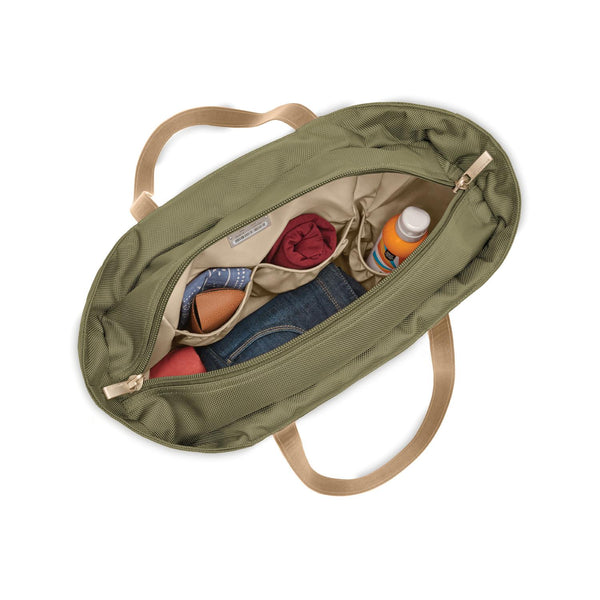 The Traveler Tote's spacious interior is a haven for organization enthusiasts like me. With multiple compartments, pockets, and dividers, it transforms into a mini organizer. From my laptop to my travel essentials and even a few personal items, everything has its designated spot, making access a breeze during hectic travel moments.
A Slight Drawback
While the Traveler Tote impresses with its durability, it's important to note that this comes with a bit of heft. The bag itself has a substantial weight, which might feel a tad heavy when fully loaded. However, this drawback is a reminder of the sturdy craftsmanship that ensures my belongings are well-protected.
A Journey Must-Have
The beauty of the Briggs and Riley Traveler Tote lies in its adaptability. It effortlessly transitions from a business meeting to a leisurely exploration day. The sleek design and Olive color lend a touch of professionalism during work-related travels, and yet it's equally at home when I'm exploring local markets or enjoying a scenic walk.
The Briggs and Riley Traveler Tote in Olive has seamlessly become an indispensable part of my travel adventures. A timeless aesthetic for only $219 makes it a worthy companion. It's a reminder that travel should be seamless, stylish, and efficient – and the Traveler Tote embodies all these qualities!