Calling, shampoo lovers! I've got something exciting to share with you today—the By Humankind Shampoo Bar. If you're on the hunt for an eco-friendly hair care option that's easy-peasy to use, you're in for a treat. Here's my personal take on this little gem.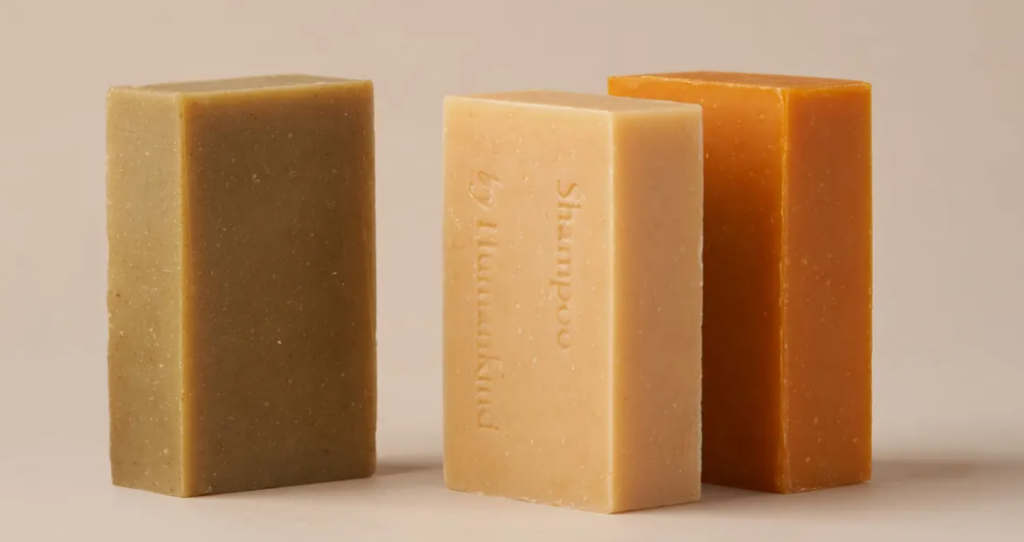 To begin with, can we talk about the sheer cuteness of this shampoo bar?! I mean, seriously, it's like a mini work of art sitting in my shower. The compact size fits perfectly in my hand, making it super convenient and satisfying to lather and get my hair feeling squeaky clean. The best part? No more wrestling with those annoying plastic bottles. Giving me the eco-friendly vibes!
Now, let's get real and talk about how this shampoo bar performs. Brace yourself, because it's nothing short of amazing. I'm happy to announce that this shampoo bar is a true champion. With just a few swipes on my wet hair, it effortlessly works up a rich lather that feels luxurious and leaves my locks feeling fresh and clean. I was pleasantly surprised by how little product I needed to get the job done! A little goes a long way, which means this bar lasts for ages. No more running out of shampoo at the worst possible moment!
Another thing I really appreciate about the By Humankind Shampoo Bar is that it doesn't leave any residue behind. My hair feels light, bouncy, and free from any product buildup. It's a breath of fresh air, especially for someone like me who likes to keep things simple and fuss-free. And did I mention the lovely scent? It's like a mini aromatherapy session in the shower. So refreshing!
But the cherry on top? The eco-conscious packaging. By Humankind takes sustainability seriously, and it shows. The shampoo bar comes wrapped in a recyclable paper, which means no unnecessary plastic waste. It's a tiny leap that packs a punch but count me in!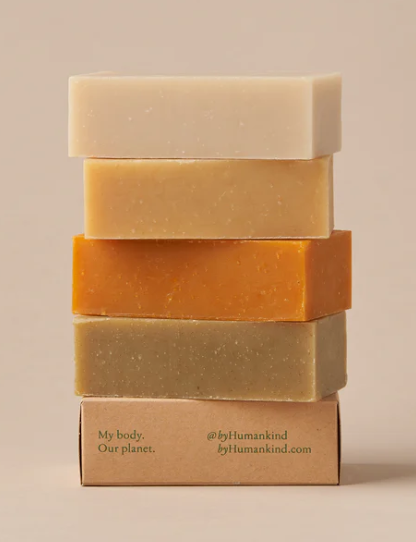 To wrap it up, let me just say that the By Humankind Shampoo Bar has completely won me over and earned its spot in my shower routine. It's compact, lathers up like a dream, and leaves my hair feeling oh-so-fresh. But the best part? It aligns perfectly with my mission to reduce plastic waste and be a friend to the environment. So, if you're ready to take your hair care game to the next level while showing some love to Mother Earth, I wholeheartedly recommend giving this shampoo bar a try. Trust me, your hair and our planet will thank you for it!