I've always been a fan of the perfect blend between style and comfort when it comes to footwear and I believe a good pair of sandals can be a game-changer for summer style and comfort. So, when I got my hands on Nisolo's Go-To Flatform Sandal, I couldn't wait to slip them on and see how they'd elevate my wardrobe. Join me as I share my thoughts on these sandals!
First Impressions
Upon unboxing, these sandals exuded a minimalist charm. The almond-colored leather was a sophisticated choice, hinting at the versatility I was seeking in a summer shoe. Their sturdy feel hinted at quality craftsmanship.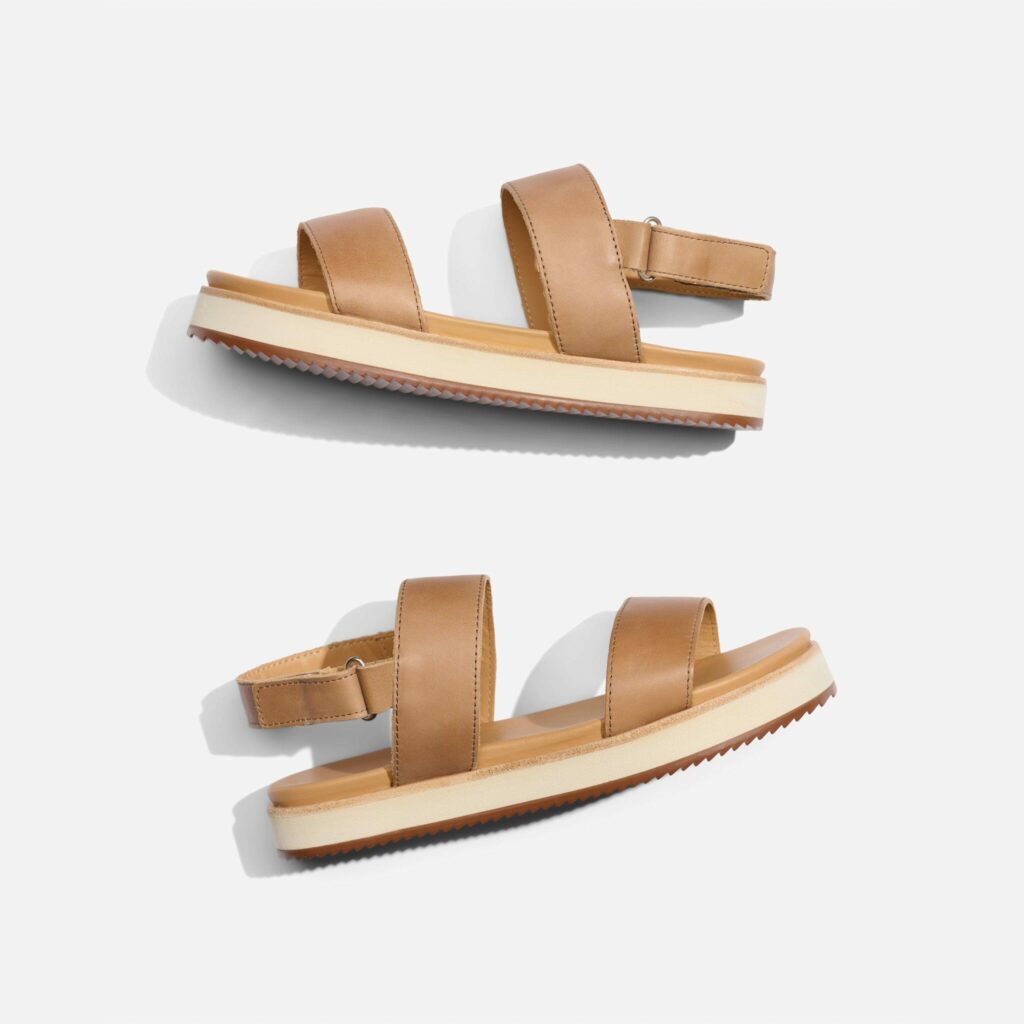 One aspect I truly appreciated was Nisolo's commitment to sustainability. These sandals are ethically made in Mexico using high-quality, eco-friendly materials. Knowing that my fashion choices align with my values adds an extra layer of satisfaction.
Walking on Clouds
Stepping into these sandals was a pleasant surprise. The padded sole offered unexpected cushioning, and the flatform design added just the right amount of lift while keeping me steady. It was like strolling on fluffy clouds, making long walks a breeze.
Another standout feature of these sandals is their versatility. They effortlessly complemented a range of outfits, from breezy sundresses to casual denim shorts. The neutral almond color made them a reliable choice for almost any summer ensemble.
The Strap Quirk
Now, let's address one of the quirks – the leather straps. Initially, they felt a tad stiff, which resulted in some discomfort during the break-in period. However, with time, the leather softened and molded to the shape of my feet, making them considerably more comfortable. It's a small trade-off for long-term comfort.
The Final Step
In conclusion, Nisolo's Almond Go-To Flatform Sandals offer a delightful fusion of style and comfort. While they require a bit of patience during the initial break-in phase due to their leather straps, the ultimate comfort they provide is well worth it. Their adaptability and eco-friendly ethos perfectly align with my fashion values.
These sandals have earned their spot as my go-to choice for the summer season, effortlessly elevating my everyday style for only $138. Sometimes, it's the quirks that make a fashion choice all the more endearing.