I've lived with debilitating migraine attacks until I found Cove. I got my first migraine when I was just eleven years old! By the time I started  grad school, I was experiencing them twice a month. Every time an attack hit, it was so painful and intense that I lost the whole  day – no classes, no exercising, no socializing.  All I wanted to do was be in a dark, quiet room. Alone.
Over the years, I tried lots of treatments and saw lots of doctors but nothing ever provided the relief I needed with any consistency. So frustrating! Was this as good as it was going to get? Would I just have to live with the unpredictability of migraine?
Right when I was about to give up, I saw an ad for Cove on Facebook. At first, it sounded too good to be true, but as I learned more, I realized that their approach was different. They provide online telemedicine designed by headache experts. I finally had access to doctors who truly understood that what I've been experiencing is more than "just a headache."
For the 1st time, I had a say in my treatment plan. My Cove doctor listened, and worked with me on a personalized treatment plan for MY migraine. My doctor explained why he recommended a certain medication for my migraine and reinforced the fact that I had more options if it didn't work out – he would stick with me until I got relief. I felt like he was truly invested in my health and cared for my well being.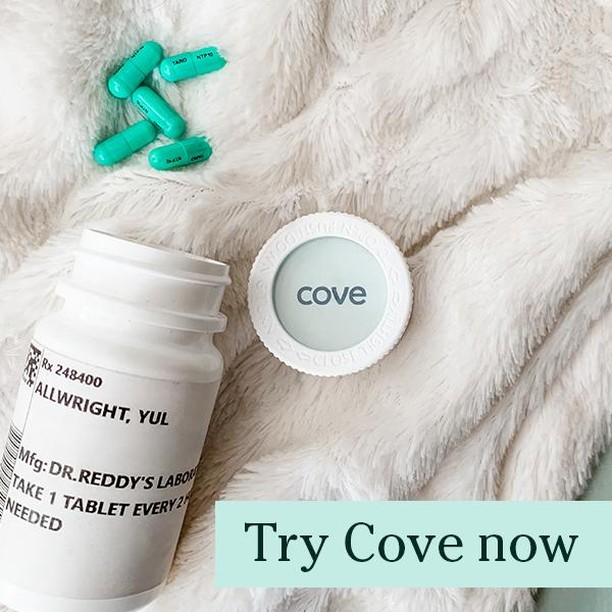 What's more, once we decided on my medication, it was delivered right to my door in only 2 days! These days, who wants to wait in line at the pharmacy? Also, as a grad student (aka poor!) I greatly appreciated being prescribed generic rather than brand-name medications, reducing what I had been paying for similar meds. Now I finally have my migraine attacks under control!
I still have occasional questions about my migraine and treatment plan and Cove is always there for me. For only $4 a month, I have 24/7 messaging access to my doctor. My doctor always responds quickly and that communication really helps to keep me worry-free. One time, I went on vacation and Cove made it so easy to get my prescription early. For the first time in my many years, I feel like I have a support system that understands me and my migraine.
This is why I recommend Cove to all my friends who suffer from migraines. As I finish grad school and start to think about my next steps, it's so reassuring to know that I won't have to take time off work or school for days because of a migraine anymore. Cove has allowed me to finally take back control and have some predictability to my day. If you suffer from migraines and have a hard time finding relief, please don't settle. You can finally have more migraine-free days with Cove. They have made it possible for me to be fully present and enjoy all the ups and downs that come with life!
Try Cove here!