Hey, fellow adventure seekers! I couldn't wait to share my personal experience with Halfdays' Douglas Nylon Windbreaker, a total game-changer for hiking enthusiasts like me. This jacket has become my trusty companion, providing unbeatable protection and style during those unpredictable weather transitions. So, let's dive in and discover why the Douglas has earned a special place in my hiking wardrobe!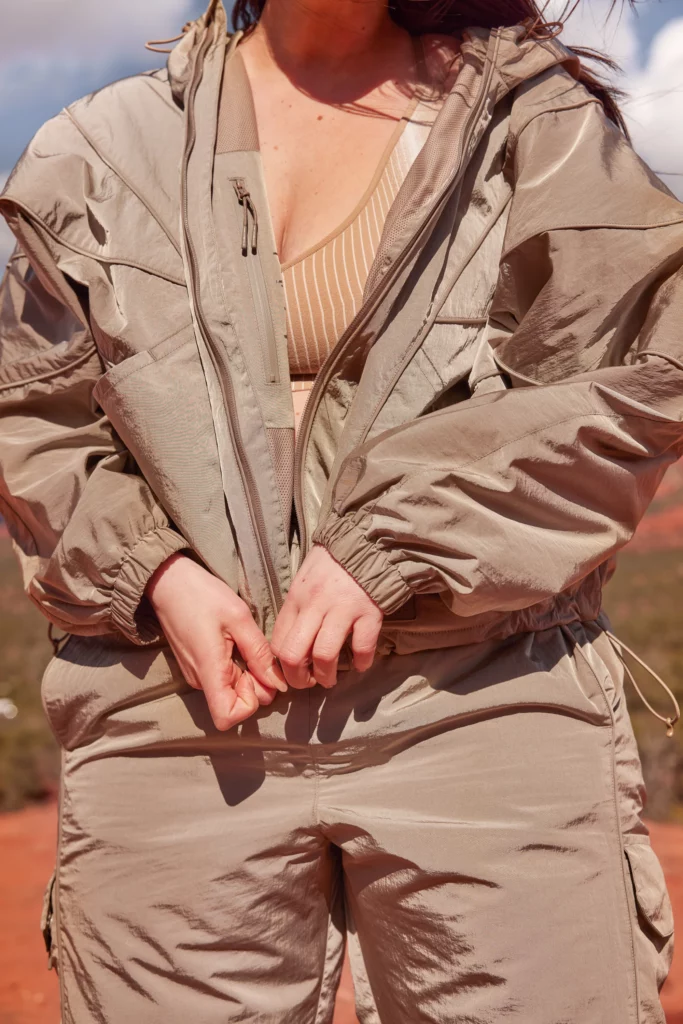 The Awesome Features:
When it comes to sustainability, the Douglas Windbreaker is a winner. It's crafted from a blend of recycled nylon and regular nylon, reducing its environmental impact without compromising on performance. I absolutely love its lightweight feel combined with excellent wind resistance. It's like having a shield against the elements while feeling as light as a feather. Whether I'm tackling blustery mountaintops or exploring breezy forests, the Douglas keeps me comfortable and ready for whatever nature throws my way.
One thing that sets this windbreaker apart is its adjustable waist and hood. Being able to customize the fit to my liking ensures I'm not only protected but also looking stylish on the trails. And let's not forget the waterproof YKK AquaGuard center front zipper, which has saved me from unexpected rain showers countless times. Plus, the zippered, seam-sealed interior chest dry bag is a lifesaver for keeping my valuables protected in any weather conditions.
But what truly impresses me about the Douglas Windbreaker is its breathability. The mesh ventilated back body lining allows for optimal airflow, keeping me cool and preventing that stuffy feeling during intense hikes. Whether I'm conquering steep inclines or embarking on all-day adventures, this jacket keeps me feeling fresh and comfortable. And the best part? It's designed for layering, making it versatile for various temperature changes along the trail.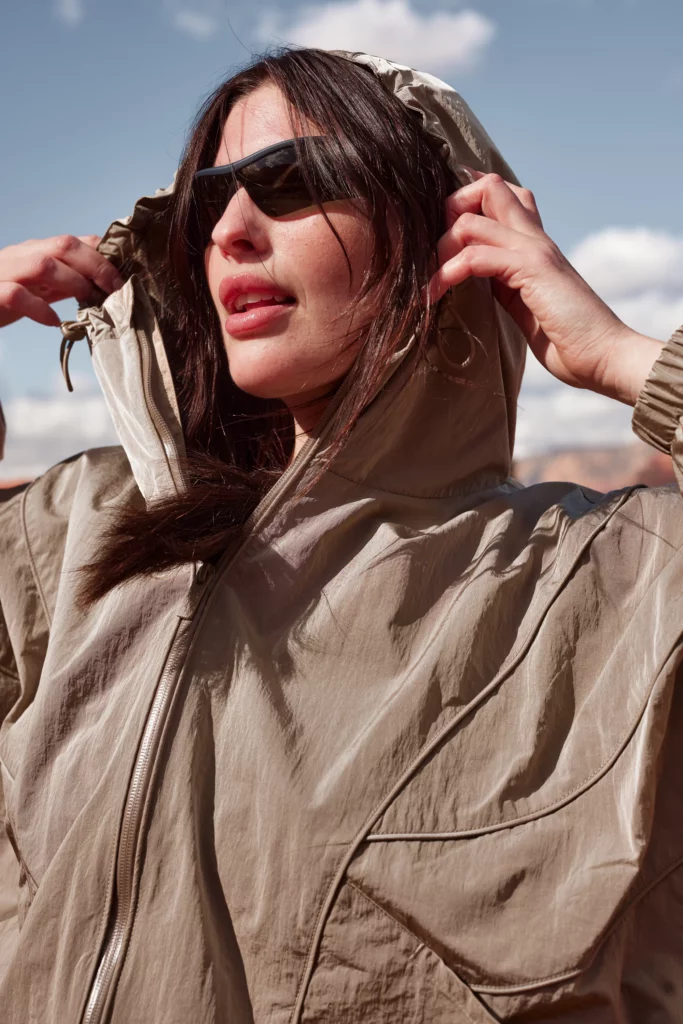 Possible Con:
While I wholeheartedly believe the Douglas Windbreaker is worth the wait, it's important to note that delivery times may experience occasional delays. So, if you're planning a hiking trip, be sure to order well in advance to account for any unforeseen delays and ensure you have your gear ready when you need it most.
Complete the Look:
To complete your outdoor ensemble, I highly recommend checking out Halfdays' website for some fantastic gear options. Personally, I find the Watson Nylon Cargo Pant and Adams Nylon Short to be perfect companions to pair with the Douglas Windbreaker. Mix and match these pieces to create your own unique hiking style and stay prepared for any weather conditions.
The Verdict:
Now that you've heard about my amazing experiences with Halfdays' Douglas Nylon Windbreaker, it's time to embark on your own unforgettable adventures. Don't miss out on this incredible jacket, priced at just $155. Head over to their website and make this versatile and stylish windbreaker a part of your hiking gear collection. Get ready to conquer the trails in style and comfort. Happy hiking!