Hey, hey, beautiful people! I recently got my hands on the Peace Out Pore Perfecting Stick, and I couldn't wait to tell you all about it! You know those days when your pores feel like they have a mind of their own, causing all sorts of chaos on your face? Well, this little stick might just be the superhero we've been waiting for!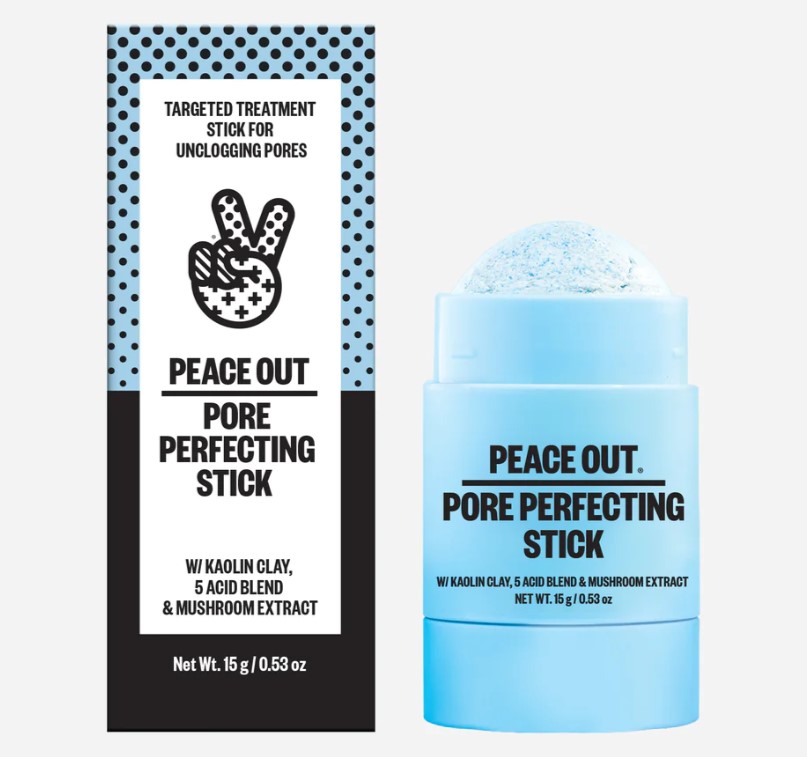 The Wonder Stick That Swipes Away Pore Problems:
So, here's the deal – this stick is not your average skincare product. It's like having a mini exfoliation party right in the palm of your hand! Plus, it's in a stick form, which is just genius. No mess, no fuss, and I can target those pesky spots without any hassle.
Clean Beauty to the Rescue:
One of the best things about this little wonder is that it's super clean and cruelty-free. You know I'm all about conscious choices, so this really checks all the right boxes for me – vegan, gluten-free, silicone-free, and the list goes on! Oh, and did I mention it's non-irritating? Yay for happy, glowing skin without any drama.
Mask and Mattify – The Secret Trick:
Now, here's a cool trick I stumbled upon – using it as a mask! Yep, you heard me right. A mask! I apply a slightly thicker layer, leave it on for a few minutes, and voilà! My skin feels like it just got a spa treatment at home. Plus, it's like a natural oil magnet, instantly mattifying my face and making me feel fresh as a daisy.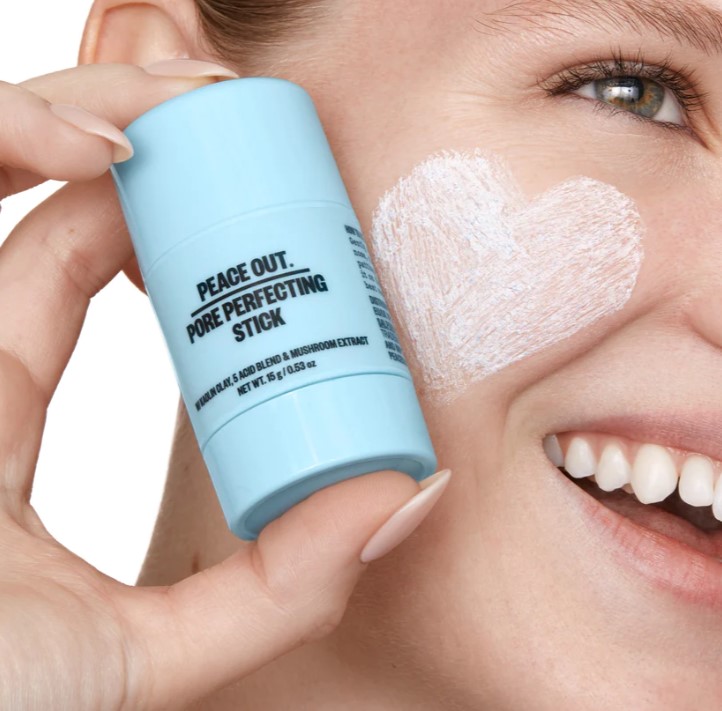 The Slight Sniff Dilemma:
Alright, I'm going to be real with you – there's a teeny tiny smell that I'm not a big fan of. But hey, nothing's perfect, right? And honestly, considering how it leaves my skin feeling and looking, I'm willing to look past it.
The Results Are In – Glowing Skin Ahead:
In a nutshell, I'm head over heels for this Peace Out Pore Perfecting Stick! After just a week of using it, my skin feels smoother, cleaner, and those pesky blackheads seem to have taken a little vacation. Plus, it's a total savior when it comes to minimizing any irritation.
Final Thoughts – Treat Yourself to Pore Perfection:
If you've been on the hunt for a magical solution for clogged pores and uneven texture, give this baby a try. Trust me, your skin will thank you later. You can grab the Pore Perfecting Stick for a steal at $24. So, why not treat yourself to a little self-care session? Your pores will be waving you goodbye!