The Youth-Boosting Magic
Hey there, fellow skincare enthusiasts! Today, I'm diving headfirst into a little pot of magic that goes by the name of Trinny London's Bounce Back Intense Peptide Moisturizer. If you're like me and have been on the quest for that elusive fountain of youth, then you might want to stick around. This moisturizer claims to be the answer, and I couldn't wait to put it to the test.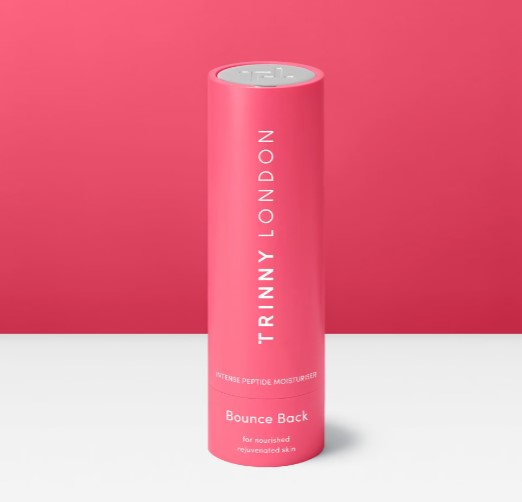 Peptides and Hyaluronic Acid – The Dream Team
As someone with normal to dry skin, I'm always on the lookout for products that can give me that much-needed hydration boost. Trinny London's Bounce Back certainly did not disappoint! It's packed with peptides and hyaluronic acid, which are like the dynamic duo of skincare. Peptides are known to be the building blocks for collagen production, while hyaluronic acid is a hydration powerhouse. Together, they work wonders to smooth out those pesky wrinkles and breathe life back into your complexion.
A Hug for Your Skin
One of the things I absolutely adore about this moisturizer is how it feels on my skin. It's like a nurturing hug from a friend you haven't seen in ages. The formula is so comforting, and it seems to improve my skin's response to stress. That's a big win in my book because, let's be honest, life can be pretty stressful at times. With Bounce Back, my skin is more resilient, and I love that!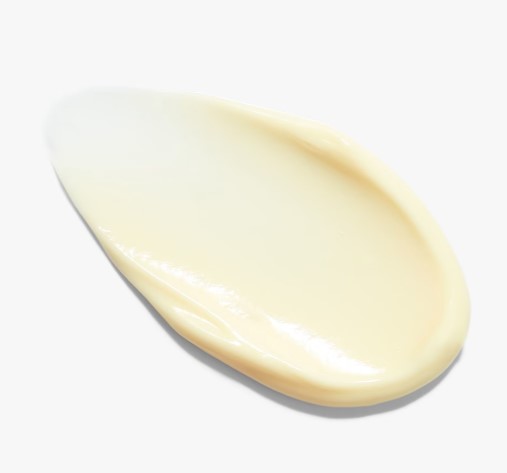 Plump, Bouncy, Full of Life
After using this moisturizer for a while, my skin has adopted a plump and bouncy quality that makes me feel like I'm walking on clouds. It's like my face got a VIP invitation to the fountain of youth! Not only does it visibly reduce wrinkles and improve firmness, but it also keeps my skin moisturized for a full 24 hours. That's a lot of hydration love right there.
The Only "Con" – Where Are the Refills?
Okay, so here's the one little hiccup in my otherwise blissful relationship with this moisturizer. I absolutely love it, but I'm a bit bummed that there are still no refills available. I'm running very low, and as someone who's environmentally conscious, I'd love to see Trinny London embrace refillable options. Come on, Trinny London, spill the beans and let us know when those eco-friendly refills will be back in stock!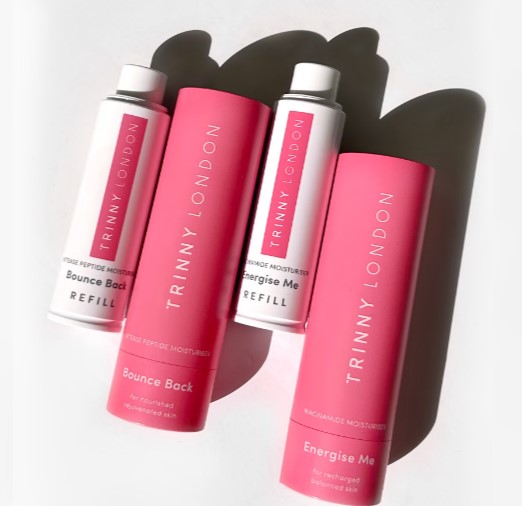 Wrapping It Up – Time to Bounce Back!
In conclusion, Trinny London's Bounce Back Intense Peptide Moisturizer has been a delightful addition to my skincare routine. It's perfect for those of us who want to nourish and rejuvenate our skin, especially if you're battling wrinkles and loss of firmness. With its impressive ability to reduce wrinkles, improve firmness, boost resilience, and keep you moisturized all day, it's a true game-changer.
So, what are you waiting for, my lovely readers? If you're yearning for that youthful glow and radiant complexion, I highly recommend giving this little gem a try. Trinny London's Bounce Back Intense Peptide Moisturizer is priced at $64, and it's worth every penny. Your skin will thank you later!