Hey, fashionistas! Today, I'm here to share my personal and opinionated review of Bimba y Lola's Iridescent Mesh Bucket Bag—a true gem in the world of affordable luxury. As a lover of quality design at a reasonable price, I couldn't resist getting my hands on this metallic mesh beauty that's all about shimmer and style.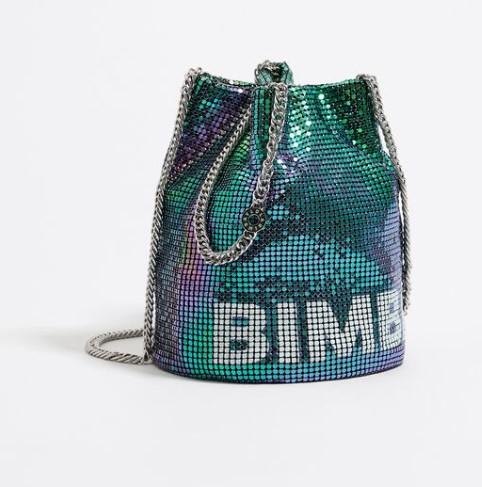 A Sparkling Statement Piece
Let's talk about the bag's mesmerizing iridescent exterior. From its metallic sheen to the captivating colors that shift with the light, it's like carrying a piece of the rainbow wherever I go. This bucket bag is pure magic—capturing attention and sparking conversations with its unique and enchanting presence.
Practicality Meets Fashion
Beyond its eye-catching exterior, the bucket bag is surprisingly practical. The magnetic fastener keeps my belongings secure, while the chain crossbody strap allows for hands-free ease, perfect for my on-the-go lifestyle. With an inner pocket, it's a lifesaver for keeping my essentials organized and accessible.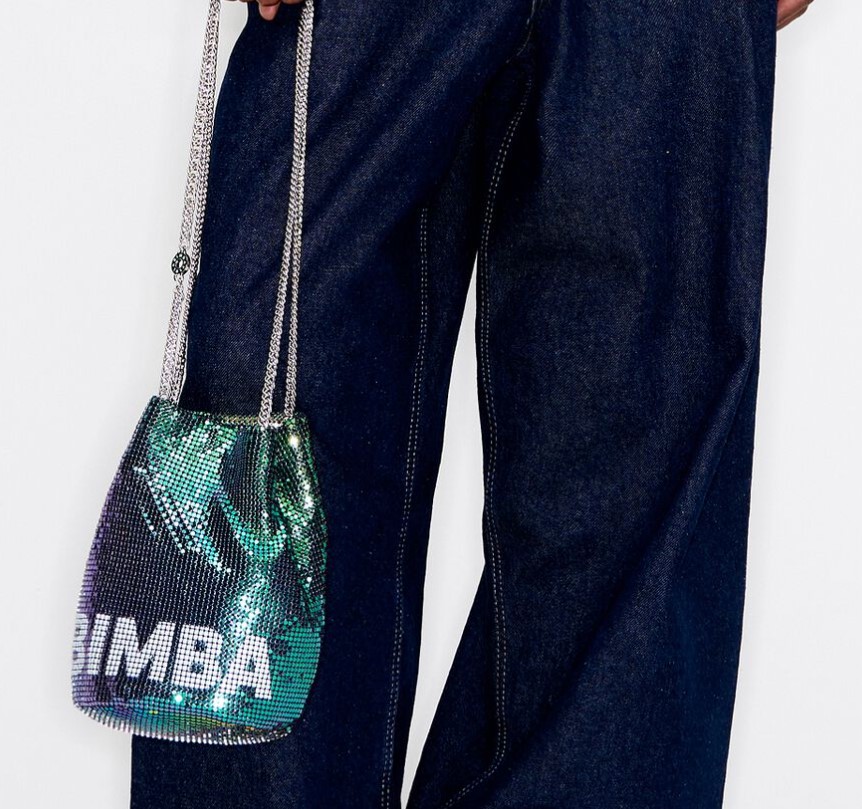 A Fun Brand Stamp
I'm a sucker for details, and Bimba y Lola nailed it with their signature printed logo customized on the exterior and the charming Chimo logo on the strap. It adds a playful touch to my fashion that's oh-so-stylish and instantly recognizable as a symbol of fashion-forward excellence.
A Slight Bump in the Road
Now, here comes the only downside—the infamous shipment delays. While I was thrilled to receive my iridescent beauty, it did take a bit longer than expected. But hey, the anticipation only made me cherish it more when it finally arrived!
Affordable Luxury at reach
Embrace the allure of affordable luxury and shimmer with Bimba y Lola's Iridescent Mesh Bucket Bag, priced at $170! It's time to add a touch of magic to your style and make a statement that won't go unnoticed! Happy shining, lovelies! 🌈✨