Hey, fellow fitness fanatics! Today, I'm excited to spill the beans on a pair of leggings that have taken my workout game to a whole new level – the Alo Yoga Airbrush High-Waist Heart Throb Leggings. These leggings are like a gym buddy that makes you look and feel fantastic. Stick with me as I share my experiences, even the tiny wrinkles in this otherwise fabulous fitness wear!
Love at First Sight (and Sweat)
The moment I slipped into these leggings, I knew they were something special. The high-waist design provided superb tummy control and stayed securely in place during even the most intense workouts. Plus, the heart-shaped details on the back added a touch of unique style that I absolutely adore. Alo Yoga nailed the aesthetics!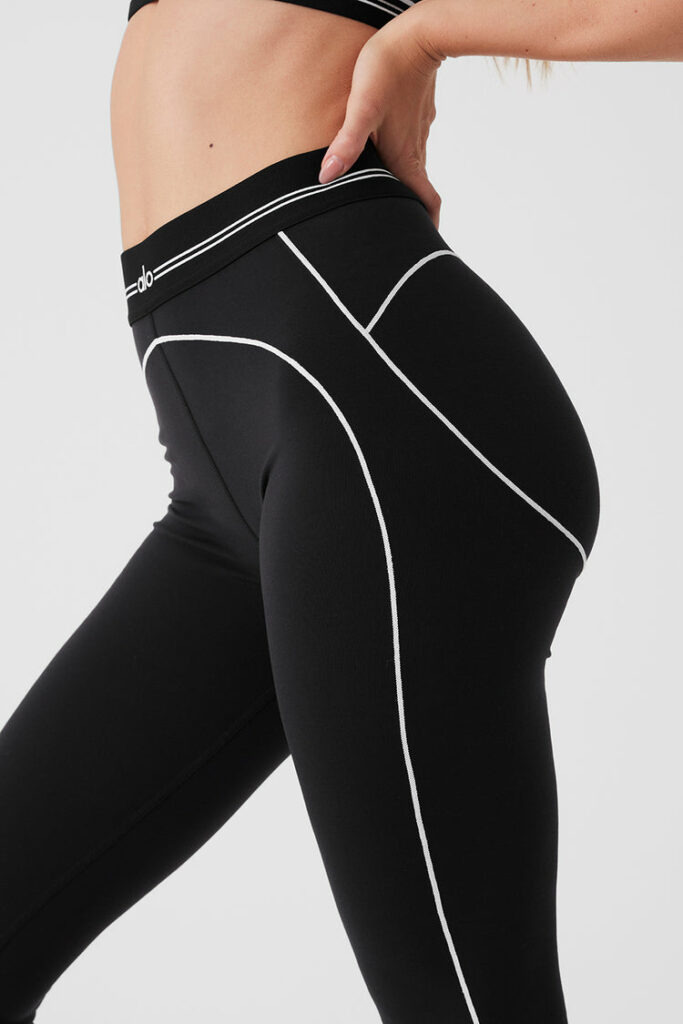 These leggings aren't just for the gym. Their versatile style means I can easily transition from my yoga mat to a coffee date without feeling like I'm wearing strictly athletic wear. I've received compliments on these leggings everywhere I go, which is a lovely confidence boost.
Second Skin Comfort
One of the standout features of these leggings is their remarkable comfort. The Airbrush fabric feels incredibly soft against the skin, almost like a second skin. It offers a four-way stretch that accommodates all my yoga poses, squats, and lunges without ever feeling tight or restrictive. No more constant adjustments mid-workout – these leggings stay put!
A Tiny Stitch in the Fabric
Now, let's address a minor hiccup. As much as I adore these leggings, they're not entirely free from flaws. One issue I've noticed is that, after several washes, a tiny bit of the stitching on the heart-shaped design began to fray. It's not terribly noticeable, but worth mentioning. To prevent further damage, I've taken to hand-washing them, and that seems to do the trick.
The Final Verdict
In summary, the Alo Yoga Airbrush High-Waist Heart Throb Leggings have won me over with their style, comfort, and versatility. They're my go-to choice for workouts, but they've also earned a spot in my everyday wardrobe. While the minor stitching issue gave me a moment's pause, it doesn't outweigh the countless positives.
If you're searching for leggings that make you look and feel fabulous during your workouts and beyond, for only $146, these Alo Yoga leggings might just be your heart's desire.