Hey, jewelry aficionados! Ready to dive into the dazzling world of accessories? Today, I'm here to share my personal thoughts on Swarovski's Stilla drop earrings. Brace yourselves, because these little gems take my style game to a whole new level.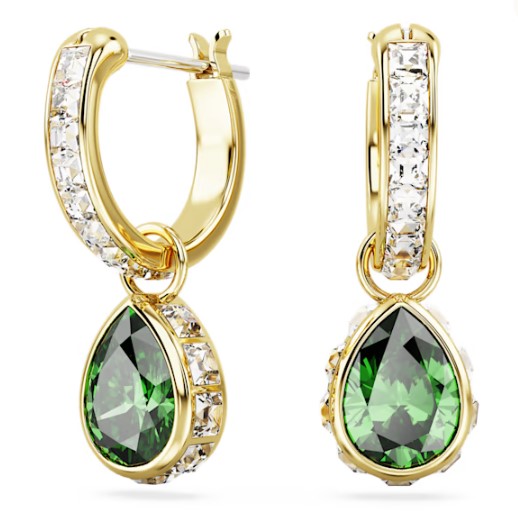 Delicate Yet Daring: A Closer Look
The Stilla drop earrings are a delightful mix of delicate and daring. Imagine mini hoops adorned with clear square crystals, embracing a radiant pear-shaped Swarovski Zirconia in enchanting green. The gold-tone plated design adds a touch of warmth, making these earrings a versatile choice for any occasion. Believe me, these beauties don't just accessorize my outfit; they become an extension of my personality.
Quality Shines Through
Quality is non-negotiable for me, and these earrings are proof of that. Swarovski's reputation precedes them, and the Stilla drop earrings are no exception. The attention to detail, from the flawless placement of the crystals to the sturdy gold-tone plating, showcases a level of craftsmanship that's hard to miss. These earrings are not just a fleeting trend; they're a testament to timeless elegance.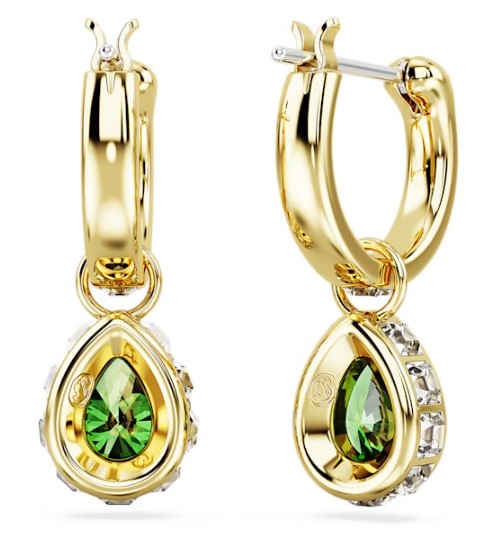 A Shade of Allure: Embracing Emerald
Now, let's talk about that mesmerizing emerald hue. The pear-shaped Swarovski Zirconia in green is nothing short of captivating. It adds a pop of color that's both energizing and alluring, making heads turn wherever I go. Whether I am dressing up for a special event or adding a touch of glamor to my everyday look, these earrings effortlessly do the trick.
A Tiny Hiccup: Too Many Dupes
Now, for a tiny hiccup – there are quite a few dupes out there. It's a testament to the popularity of these Stilla drop earrings, but it can make finding the genuine article a bit of a treasure hunt. However, take it as a sign of their undeniable charm that everyone wants a piece of.
Make a Statement: Get Yours Today!
Time to unleash your inner sparkle with Swarovski's Stilla drop earrings. Priced at $125, these earrings are more than just an accessory – they're a statement of your individuality. Don't let the world dull your shine; instead, let these earrings light up your look and make you feel as exceptional as you truly are.