A Gift of Practicality and Eco-Consciousness
Hey there, lovely readers! Today, I'm excited to share my experience with the Haakaa Silicone Milk Storage Bag, a nifty little invention that I recently gifted to my cousin who just welcomed a bundle of joy into the world. As someone who's all about practicality and being kind to our planet, I couldn't resist exploring this eco-friendly alternative to traditional disposable plastic milk storage bags. Let's dive into the world of Haakaa and see how it stacks up!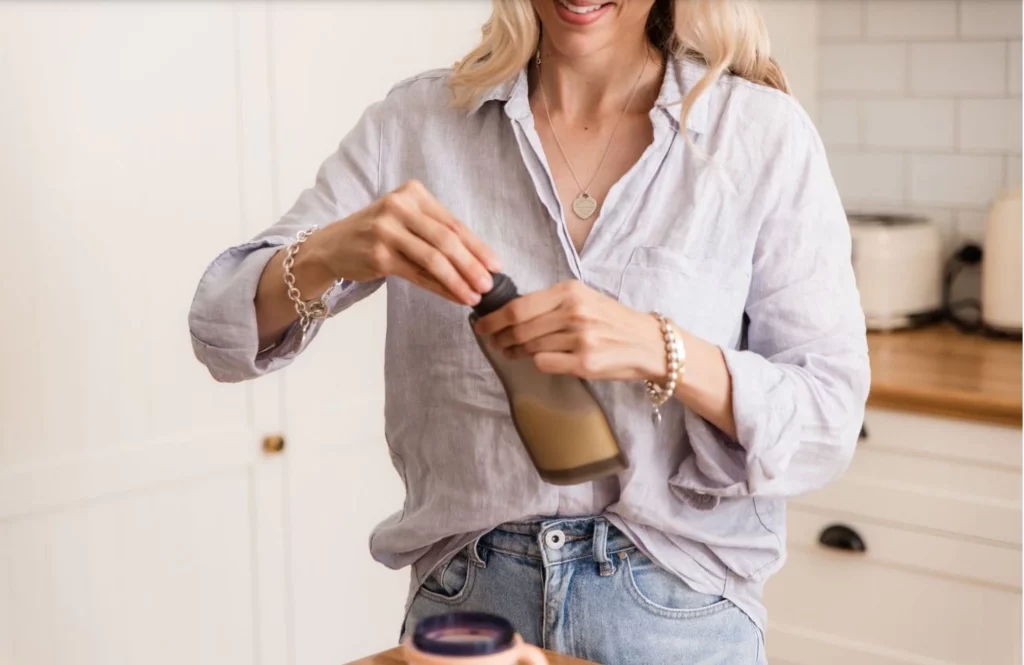 Eco-Friendly Brilliance: A Step Towards Sustainability
The Haakaa Silicone Milk Storage Bag has won me over with its dedication to environmental responsibility. As a passionate advocate for reducing single-use plastic, I was thrilled to discover that these bags are made of food-grade silicone, which means they're reusable, sturdy, and kind to Mother Earth. The 9 oz/260 ml capacity provides ample room for storing precious breast milk, making it a perfect companion for moms on their breastfeeding journey. And did I mention it's BPA, PVC, and phthalate-free? Kudos to Haakaa for ensuring the safety of both baby and planet.
Leakproof Assurance: No More Spills!
Moms, you know exactly what I'm talking about – that heart-wrenching moment when a precious drop of liquid gold escapes from a flimsy container. But worry not, my friends! Haakaa has your back with its robust and reliable leakproof stopper, making it one of my favorite attributes of the Haakaa Silicone Milk Storage Bag. Say goodbye to messy spills and wasted milk; instead, relish the peace of mind that comes from knowing your liquid treasure is securely tucked away. Oh, and just a little side note – my cousin couldn't stop raving about this specific feature!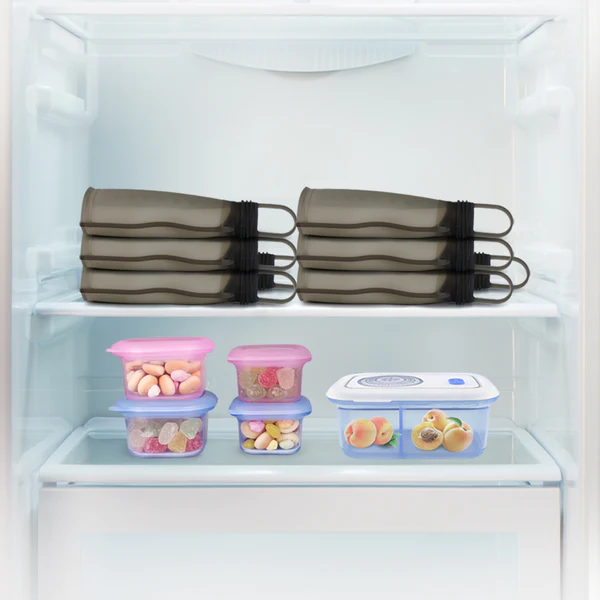 Easy-Peasy Heating: Convenience at its Finest
Getting your stored breast milk ready for your baby has never been more straightforward. When the time comes for that sweet little one to enjoy a nourishing drink, my cousin simply places the bag in warm water, allowing it to gently warm up. And that's not all – the silicone carry strap on the stopper serves a dual purpose. Not only does it keep her precious milk safe and sound, but it also transforms carrying her liquid gold into an absolute breeze. It's these meticulous details that genuinely enhance the usability of this product.
A Playful Tip to Banish Freezer Odor Woes
Alright, let's delve into a little hiccup we came across: every now and then, the silicone bag had a tendency to absorb freezer odors. But don't you worry, pals! I've got a clever little trick up my sleeve. Picture this: a gentle wash for the bag using a delightful mixture of baking soda and water. And presto! Bid adieu to those persistent scents and say hello to an entirely revitalized storage adventure.
Final Verdict: Your Sustainable Storage Solution
Ladies and gentlemen, if you're on the hunt for a storage solution that's not only functional but also friendly to the environment, the Haakaa Silicone Milk Storage Bag is the answer. It's a game-changer for new moms, seasoned pros, and everyone in between. So why wait? Embrace sustainability, practicality, and convenience all wrapped up in this fabulous bag. Get yours today for just $9.99 and embark on your breastfeeding journey with confidence!