Alright, fellow snack enthusiasts, gather 'round – I've got a mouthwatering tale to share. Today, I'm diving into my experience with Pan's Mushroom Jerky Teriyaki Mushroom Jerky. If you're all about exploring unique flavors and embracing plant-based goodness, keep reading!
First Impressions
Let's be real, mushroom jerky isn't your everyday snack choice. So, when I stumbled upon Pan's Mushroom Jerky Teriyaki flavor, my curiosity was piqued. The idea of teriyaki-infused mushrooms sounded intriguing – could it really deliver that umami satisfaction?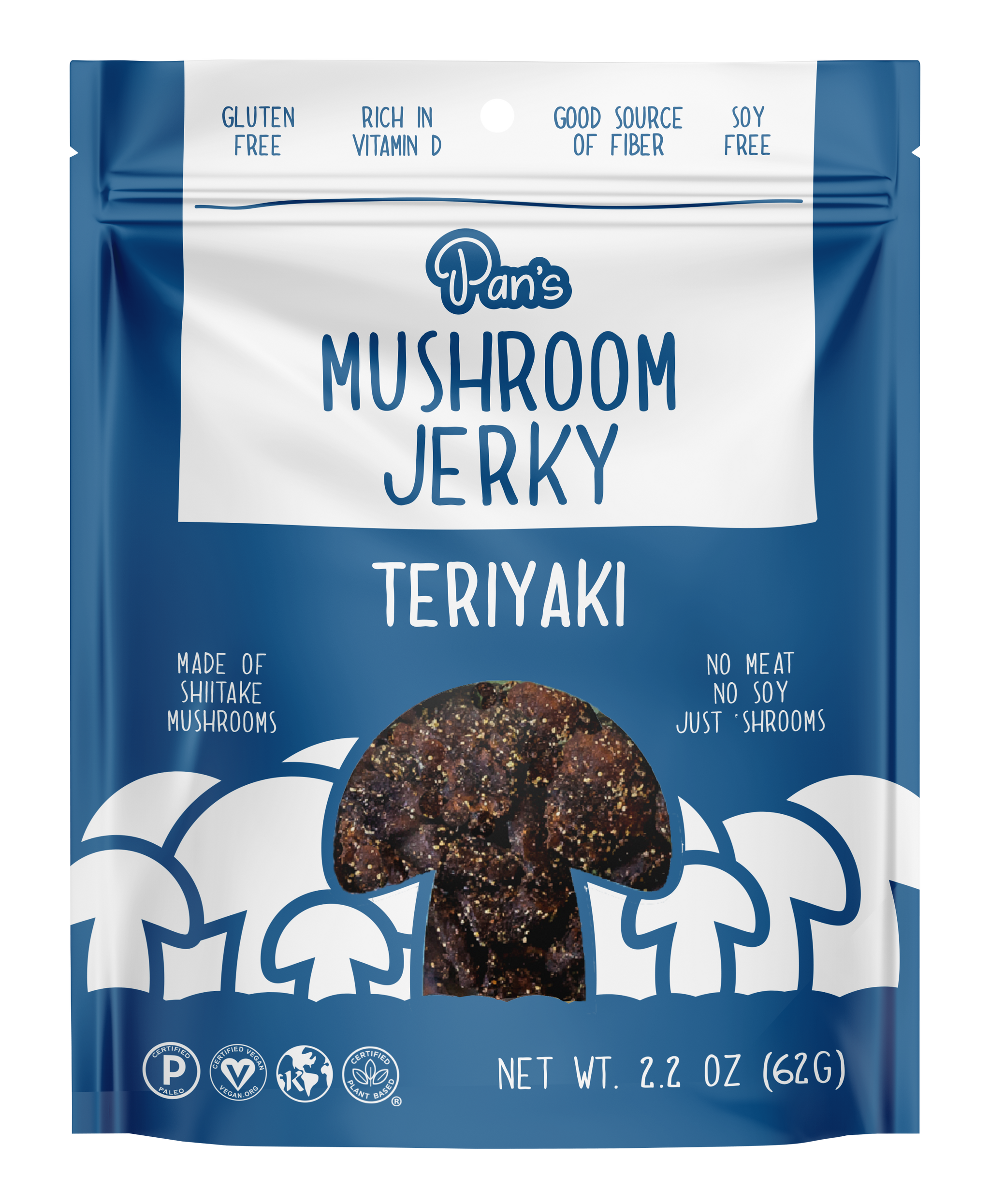 Cracking open the bag, I was greeted by a savory aroma that hinted at the teriyaki goodness inside. One bite in, and I was pleasantly surprised. The Teriyaki Mushroom Jerky didn't just meet my expectations; it exceeded them. The teriyaki marinade infused the mushrooms with a delicate balance of sweet and salty flavors. It's that kind of umami magic that leaves you reaching for more.
Texture Game
Texture matters in jerky land, and Pan's Mushroom Jerky gets it right. The jerky strips had a substantial texture with a satisfying chew that somehow managed to mimic the essence of traditional jerky, it had a hearty chewiness without crossing over into toughness. It's the kind of chew that makes you appreciate the natural origin of the snack while satisfying your need for something to sink your teeth into.
A Minor Quibble
Okay, let's get real – no review is complete without a mention of the not-so-perfect aspects. In this case, the mushroom jerky did stick to my teeth a tad more than I'd prefer. But hey, I'll gladly deal with a little tugging for a flavor experience like this.
Vegan Victory
As a plant-based snacker, finding a protein-packed delight that's as delicious as it is ethical is a win in my book. Pan's Mushroom Jerky Teriyaki Mushroom Jerky nails that sweet spot. It's a snack that effortlessly elevates my afternoon munchies and keeps my conscience clear.
Final Thoughts
Whether I'm hiking, road-tripping, or just lounging on the couch, Pan's Mushroom Jerky has become my trusty sidekick. It's lightweight, flavorful, and doesn't weigh me down like some heavy traditional jerkies can.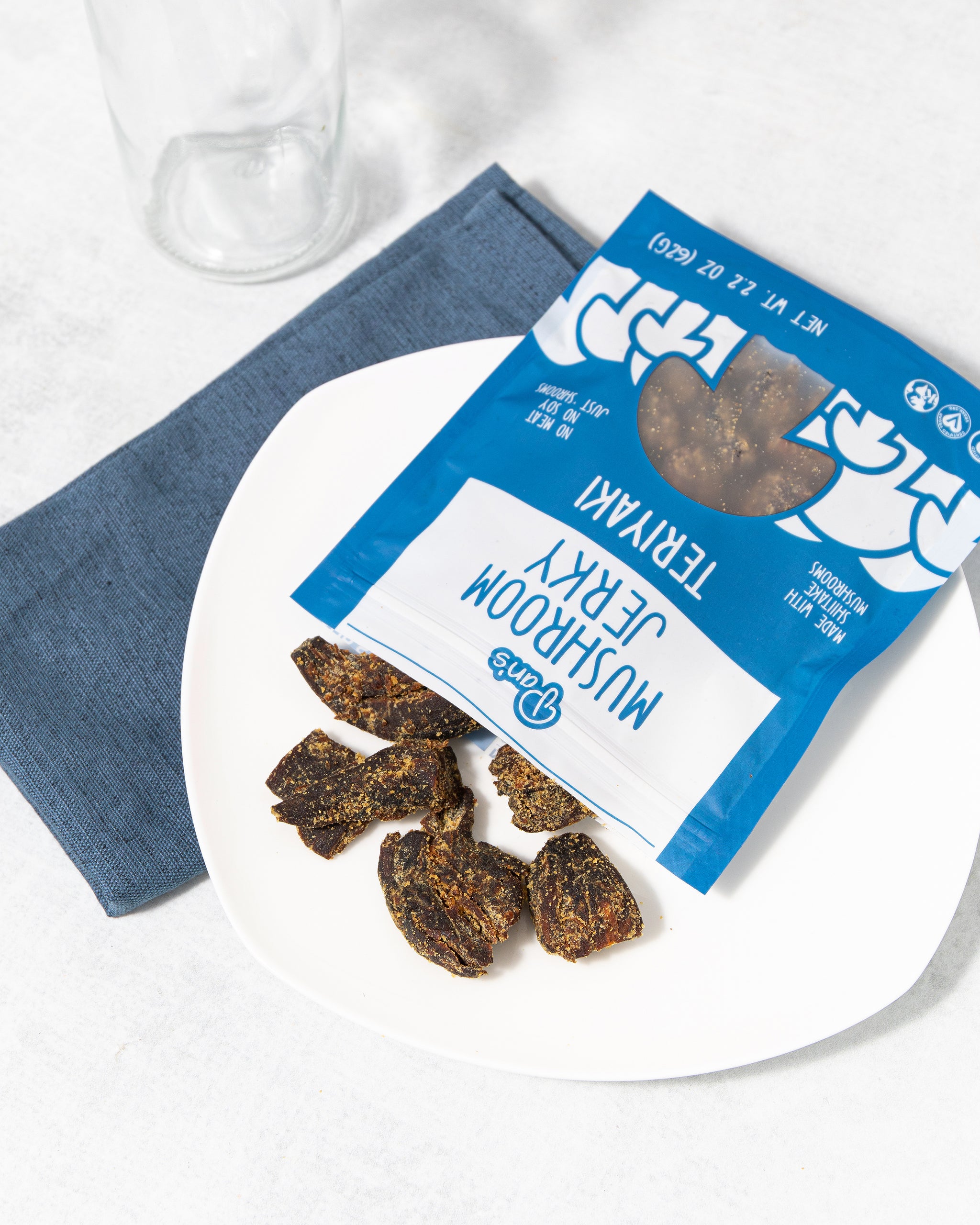 In a nutshell (or should I say, in a mushroom cap?), Pan's Mushroom Jerky Teriyaki Mushroom Jerky has earned its place in my snack rotation. Its unique flavor profile, satisfying texture, and plant-based perks make it a winner. So, if you're looking to switch up your snacking game with a delightful vegan option and for only $8, I say give it a shot. Your taste buds – and the planet – will thank you. Cheers to mushroom magic that's as scrumptious as it is conscious!