Getting Cozy with Beklina's Basic Pant
Hey folks, let's have a chat about a recent addition to my wardrobe that I've been absolutely loving—the Beklina Basic Pant in Plaid Brown/Black. These pants have quickly become my go-to for a blend of style and comfort that's hard to beat.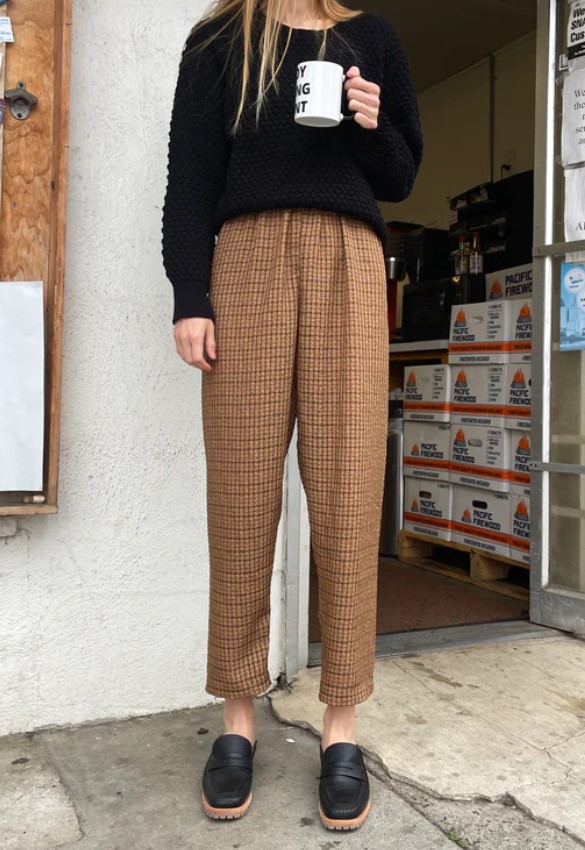 A Comfortable Fit for Everyday Wear
First things first, I'm all about comfort. These pants tick that box effortlessly. The lightweight, semi-sheer fabric feels like a dream against my skin, and the high-waisted design with the elastic waist is a match made in heaven for my on-the-go lifestyle. They're perfect for those days when I want to feel put together without sacrificing comfort.
Californian Charm
What adds a bit of extra charm to these pants is that they're made right here in California. Knowing that my fashion choices support local businesses and the creative community around me adds an extra layer of satisfaction to wearing them. It's a subtle nod to the spirit of the Golden State.
A Slight Bump on the Road: Shipping Delays
Now, let's keep it real. While I adore these pants, I did encounter a minor snag in my purchase journey—shipping delays. But, hey, sometimes good things are worth waiting for, and these pants are no exception. The quality and comfort they offer make them well worth the wait.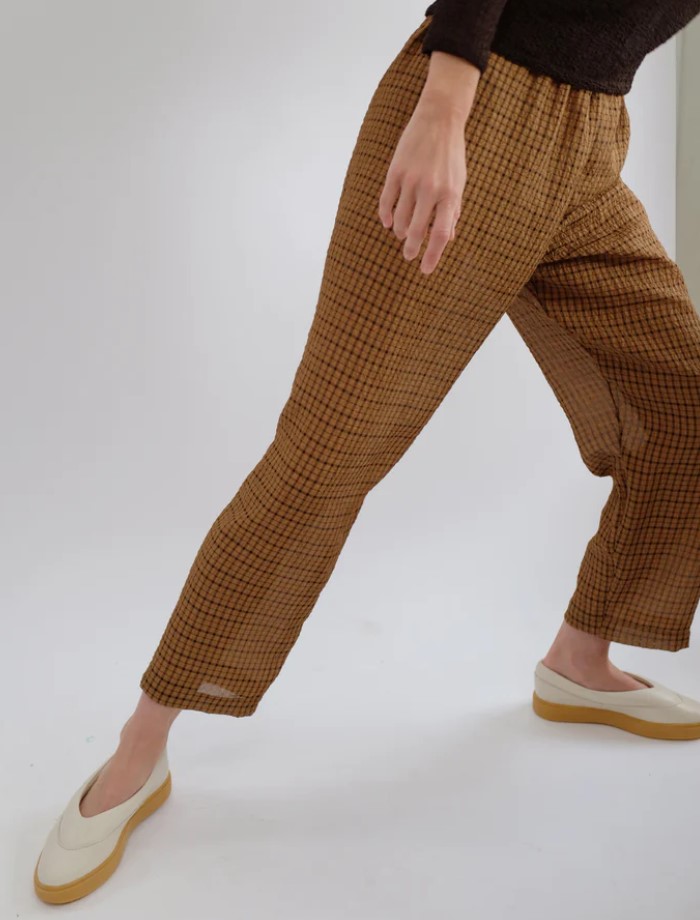 Don't Miss Out on the Comfort Game!
In a nutshell, the Beklina Basic Pant in Plaid Brown/Black has found a special place in my wardrobe. They're simple, stylish, and incredibly comfortable—a winning trifecta in my book. If you're on the hunt for that perfect blend of style and ease, I encourage you to give these pants a try. You can snag a pair for yourself at the price of $190, and I promise, they'll quickly become a favorite in your closet too.